The perfect place to see firsthand Toyota's cutting-edge environmental and safety technologies, top-notch car manufacturing based on the Toyota Production System, and the latest models from Lexus and Toyota!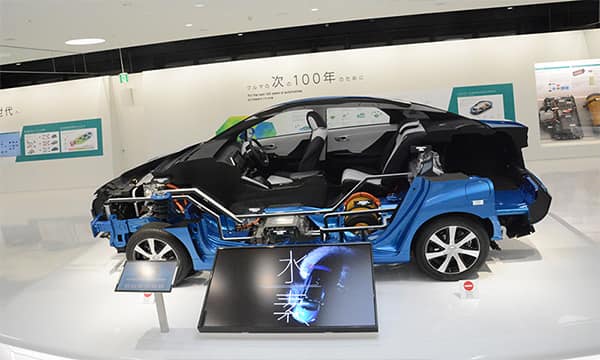 Find out how Toyota goes about developing its eco-cars through multiple approaches including the hybrid system as its core technology.
Discover Toyota's initiatives toward achieving its goal of producing cars that don't cause any accidents.
Plant tours are a great way to observe the Toyota Production System at work! A guide takes visitors around the plant and lets them observe a number of Toyota's top-notch car manufacturing processes. A regular tour is free-of-charge and takes about two hours including transportation time. (Advance booking required via the Museum's website.)
Location
Name
Toyota Kaikan Museum
Address
1 Toyota-cho, Toyota-shi, Aichi-ken
Telephone
0565-29-3345
Web Sites
http://www.toyota.co.jp/en/about_toyota/facility/toyota_kaikan/
Price
Free
Closed
On Sundays and during the Year-End through to New Year's, Golden Week and Summer holiday periods
Notes
Tour dates: Monday through Friday, including national holidays (except for Year-End through to New Year's, Golden Week, and Summer holidays) *1
*1 Please make an advance online booking to join the plant tour.
The tour dates are subject to change.

Inquiries about the plant tour:
TEL:0565-29-3355 from 9:00 to 17:00, Monday through Friday