Atsumi Peninsula Canola Flower Festival

Atsumi Peninsula bathed in spring yellow color
A sure sign of the arrival of spring on the Atsumi Peninsula is the Canola Flower Festival held every year from the middle of January through March. During this period, yellow carpets of canola flowers appear in several locations around the peninsula. Particularly, the Irago canola flower garden that serves as the main venue is a must-visit as it offers various attractions such as the huge labyrinth of canola flowers and flower picking event.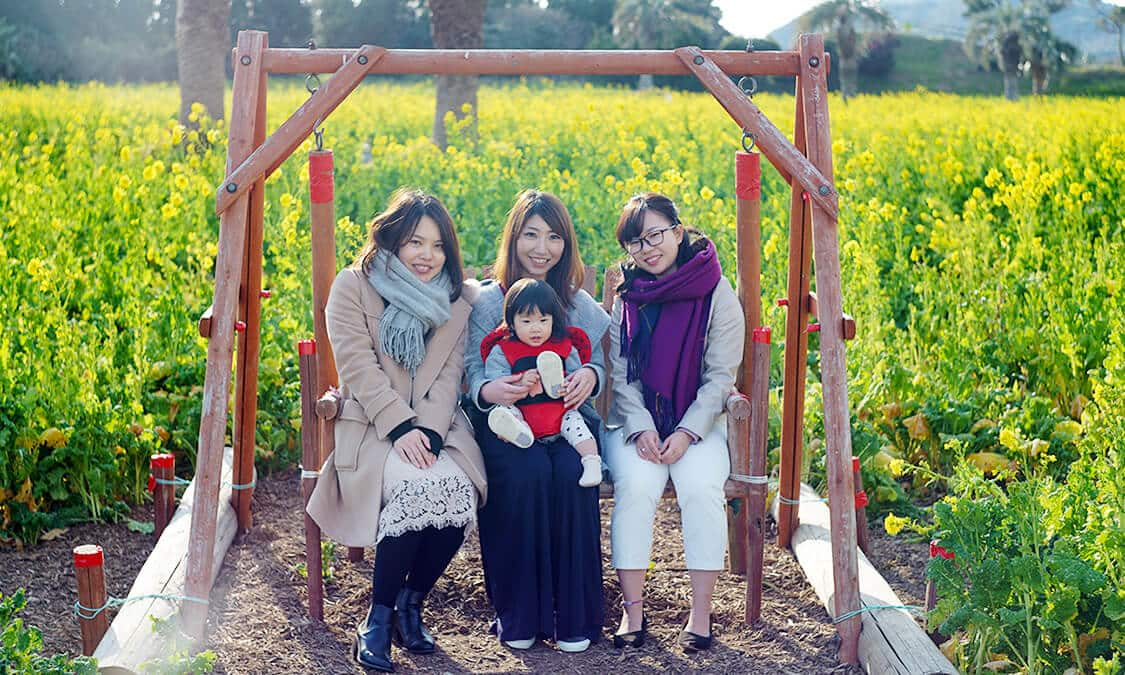 Dive into a flower field: Grass sledding on Nacchi Hill
Located at the center of Irago canola flower garden is Nacchi Hill overlooking the garden decorated with blooming canola flowers, which is a perfect photo opportunity spot. What is particularly popular here is sledding down the hillside slope that lets you feel as if you are diving into an ocean of flowers, much to the delight of both children and adults alike.
Savor all local specialties of the Atsumi Peninsula
The Atsumi Peninsula offers an abundance of culinary delights. Trying out the delicious foods from the local mountain and sea at the food stalls at the Irago canola flower garden is one of the enjoyments of the Canola Flower Festival. From unique dishes using canola flowers to big clams, seafood as well as strawberries and tomatoes, you can find all kinds of local delights of the Atsumi Peninsula blessed with rich waters and plenty of agricultural produce.
Location
Name
Atsumi Peninsula Canola Flower Festival
Web Sites
https://www.taharakankou.gr.jp/eng/
Address
Mayabu, Horikiri-cho, Tahara-shi, Aichi (main venue)
Access
Take Toyotetsu Bus from Mikawa Tahara Station on the Toyohashi Railroad and get off at Irago Misaki (Cape Irago) bus stop, then take a taxi for approximately 5 minutes
A free shuttle bus service is available from Cape Irago to the main venue on Saturdays, Sundays and holidays in February and March.
Business Hours
9:00 to 16:30 (Final entry: 16:00)
Inquiries
TEL: 0531-23-3516 (Atsumihantou Visitors Bureau)