MULTIFACETED FUKUOKA
FUKUOKA FACTS
Fukuoka prefecture is the most populous prefecture on Japan's southern island of Kyushu and hosts its two largest cities – Fukuoka and Kitakyushu. The region has, because of its proximity to Japan's western neighbors, been a hub of international culture and trade for centuries. It is a center of innovation, with Fukuoka City, lauded as Japan's fastest-growing startup center and one of the most appealing places to live.
FUKUOKA TRADITIONS
Though Fukuoka is big on innovation, the prefecture also treasures traditional techniques. These are often handed down over generations from parent to child, spanning centuries. Each item is made with care, using the artisan's utmost concentration to create a thing of simplistic beauty. In Fukuoka, you'll find artisanal potters, glassblowers, washi makers, and much more as you scratch at the prefecture's proverbial surface. Several institutions offer experience packages where you can try out these ancient techniques for yourself and bring something back home to remember it by.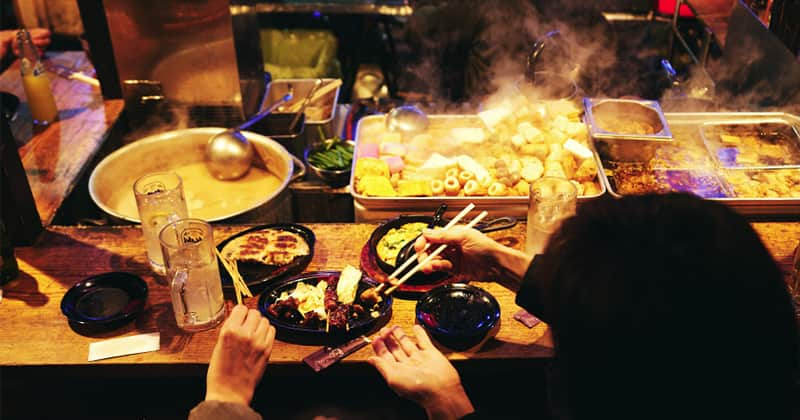 FUKUOKA FAVORITES
Fukuoka is one of Japan's most famous foodie destinations. It's the home of tonkotsu ramen, motsu nabe (offal hot pot), and much, much more. The Genkai Sea that borders the prefecture the north is a virtual kitchen of delicious seafood delicacies. Visit this area if you're brave enough to try fugu, the poisonous blowfish that requires a license to prepare. Fukuoka is also famed for karashi mentaiko, which is Pollack roe soaked in a red pepper sauce – a spicy dish unique to the region. All this and much much more awaits culinary travelers heading here.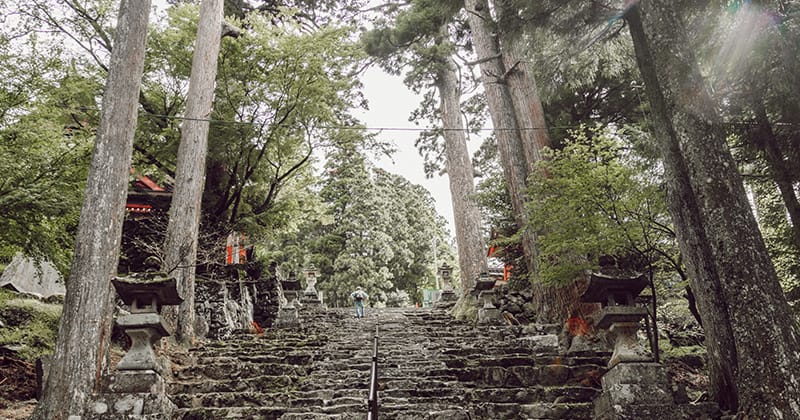 FUKUOKA NATURE
Blessed with verdant forests, long golden beaches, and jutting mountains, Fukuoka has a wealth of natural beauty to discover. It takes less than an hour from Fukuoka City to be deep in the mountains, far from the crowds. What better way to explore Fukuoka than through its lustrous four seasons? Spring with its ethereal cherry blossoms, summer with its sizzling summer heat, autumn with its vibrant colorful display of foliage, and winter with its snowcapped mountains and gentle winter blossoms.
TOUR PLAN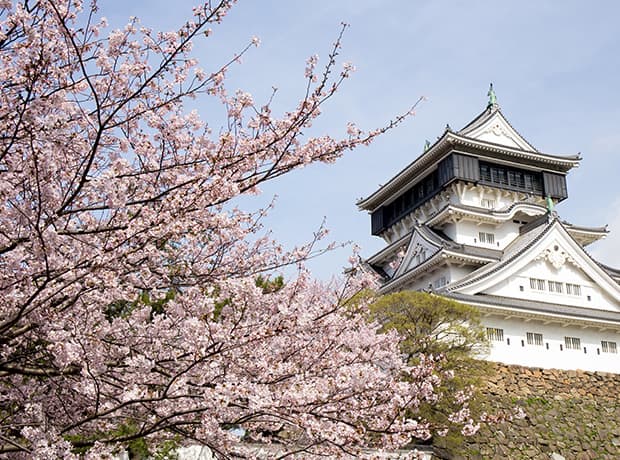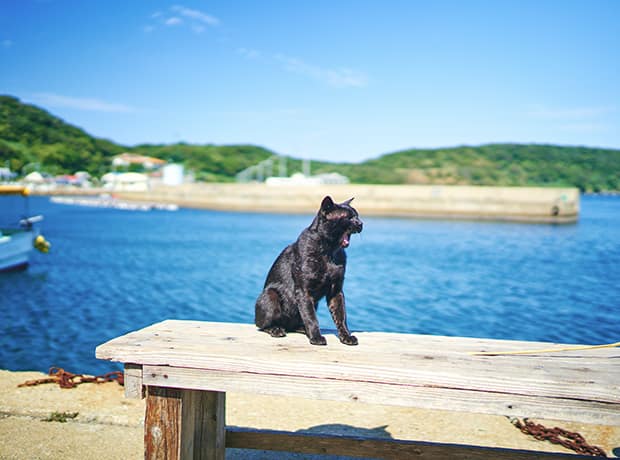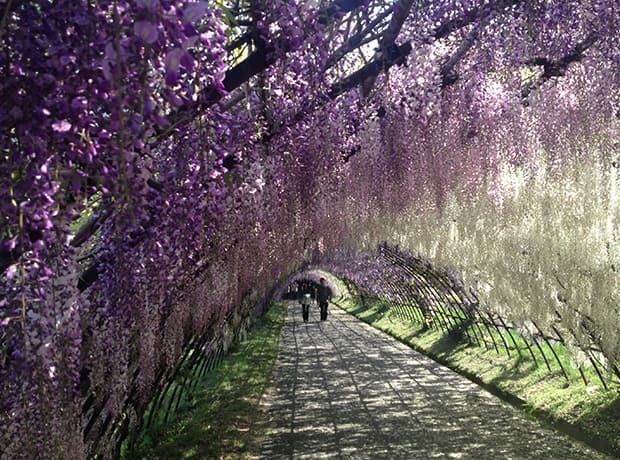 SPRING IN FUKUOKA
Enjoy breathtaking views of cherry blossoms from above and below, find some furry friends, and discover the other beautiful blooms that spring forth this season.
1 Kokura Castle in Kitakyushu City
2 Kawachi Fujien Wisteria Garden in Kitakyushu City
3 Ainoshima Cat Island in Shingu Town
4 Nansuikaku at Miyawaka City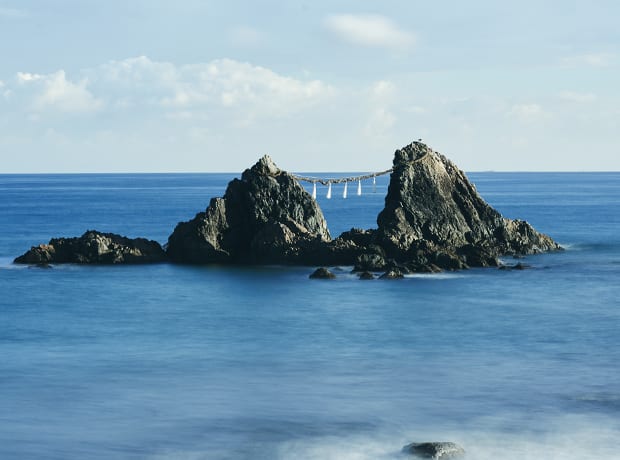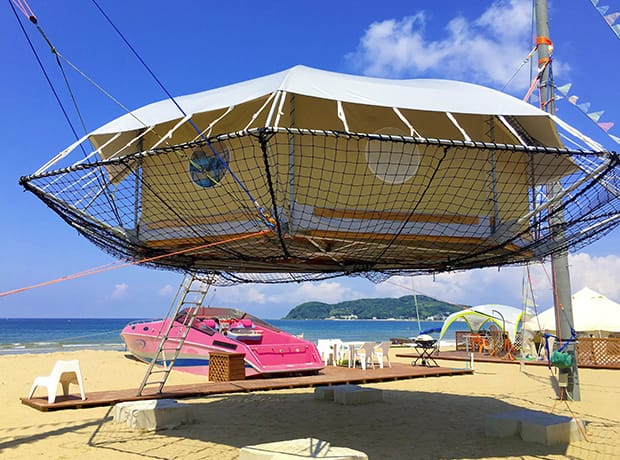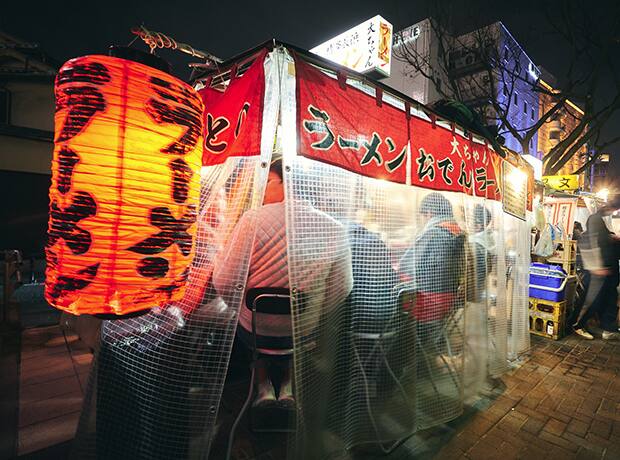 SUMMER IN FUKUOKA
Head to the coast to enjoy some beautiful traditional structures along, camp out by the sea, and dine on Fukuoka's most popular street food.
1 Sakurai Futamigaura Torii and Meoto Iwa in Itoshima City
2 Momochi Beach Seaside Park in Fukuoka City
3 Yatai Food Stalls in Fukuoka City
4 Glamping Fukuoka in Fukutsu City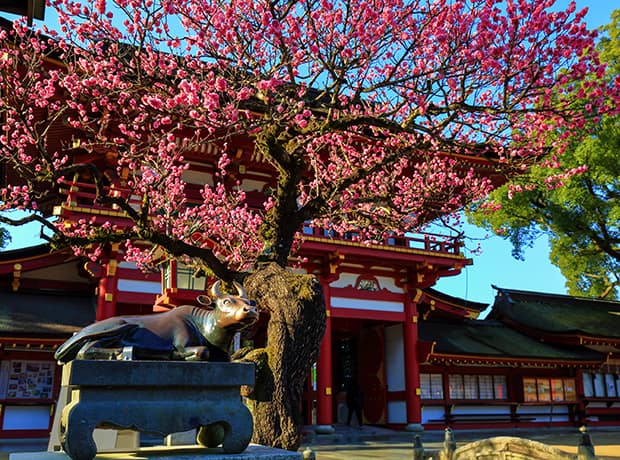 © Dazaifu Tenmangu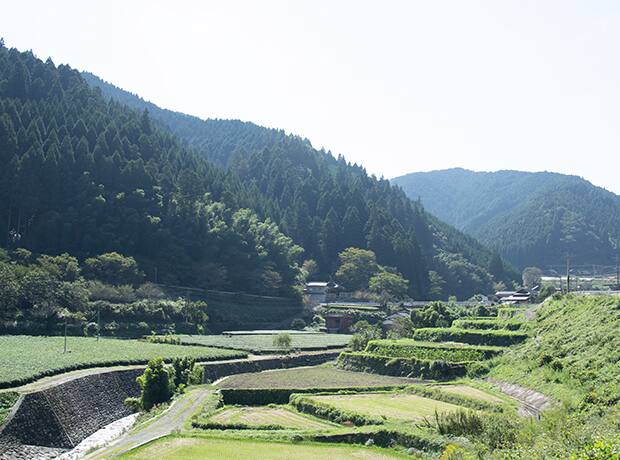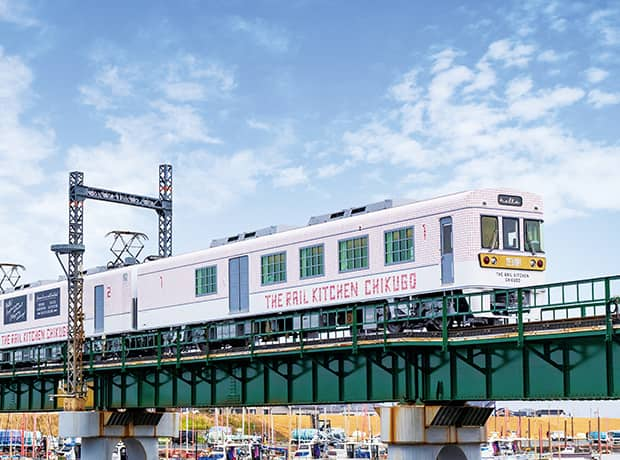 Find your favorite food in Fukuoka!
HOW TO GET THERE?
Several daily flights are connecting Tokyo (Haneda Airport) and Osaka (Kansai International Airport) to Fukuoka.
Flight Information
Tokyo (Haneda) → Fukuoka

Approx. 2hr
Tokyo (Narita) → Fukuoka

Approx. 2hr
Osaka (Itami) → Fukuoka

Approx. 1hr 15mins
Osaka (Kansai) → Fukuoka

Approx. 1hr 15mins
Hokkaido → Fukuoka

Approx. 2hr 35mins
Nagoya → Fukuoka

Approx. 1hr 15mins
Okinawa → Fukuoka

Approx. 1hr 45mins
Kanazawa → Fukuoka

Approx. 1hr 30mins