Arimatsu, Home of Shibori Tie-dyeing
Experience the traditional beauty of Aichi Prefecture with a stroll through the Arimatsu townscape
Arimatsu in Aichi Prefecture retains remnants of the historic Tokaido Route as well as is home to Arimatsu Shibori, a tie-dyeing craft with over 400-year history. Designated as one of the Important Preservation Districts for Groups of Traditional Buildings in 2016, the picturesque townscape retains characteristics of its past as a post town on the important route of the Edo period (1603-1868) in its historic buildings with unique roofs, walls, and windows. In addition to enjoyable strolls around town, visitors can get hands-on experience with tie-dying as well as dress up in kimonos.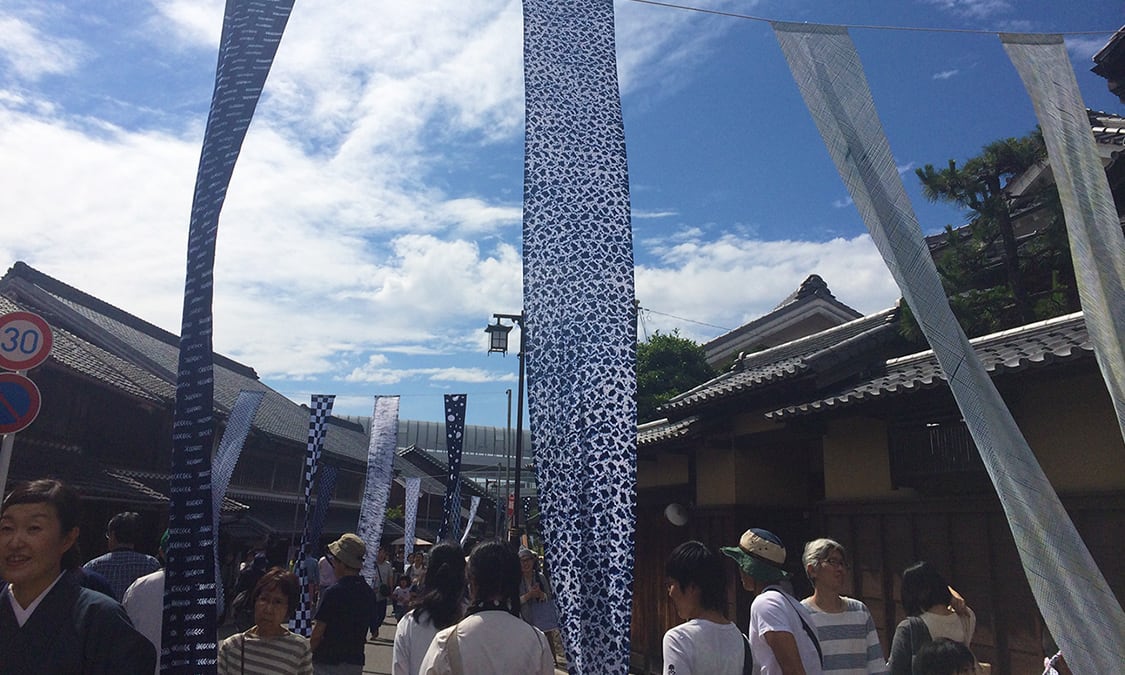 Arimatsu Shibori Festival
Held annually for two days in June, the Arimatsu Shibori Festival turns the entire town into a beautiful picture scroll with tie-dye works of various patterns and designs adorning the charming townscape. During the festival period, numerous workshops, as well as food and drink stalls, line the street, so visitors can enjoy the atmosphere simply by walking through town. Furthermore, decorative dashi floats passed down through generations in Arimatsu parade the town, in addition to performances by mechanical dolls, to create a distinctively Edo-period ambiance.
Several workshops in Arimatsu offer hands-on tie-dying experience through dyeing original hand towels and tote bags. Tying the strings, and then untying them to open the fabric to reveal your very own beautifully colored pattern, is sure to amaze you. It's an experience not to be missed when in Arimatsu (reservations required). Another popular activity is strolling through the historic town dressed in kimono. Both women's and men's kimono is available, so this can be a fun activity for a date as well.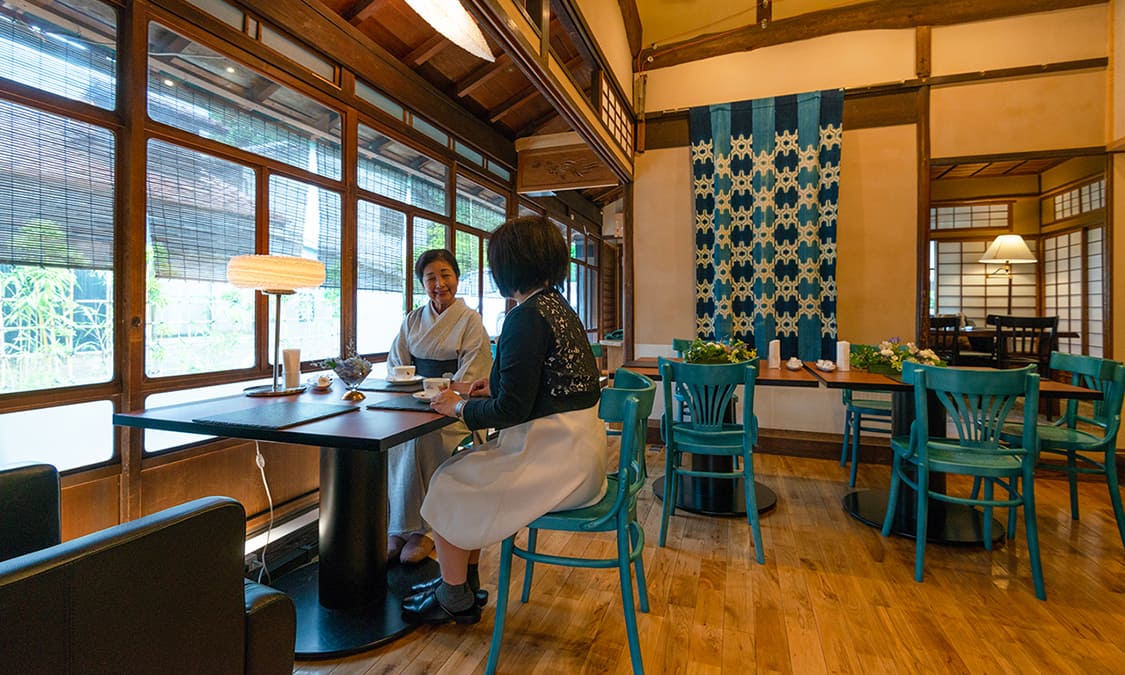 Restaurants and eateries within the historic architectural buildings
Visitors can enjoy dining in a number of eateries in town that utilize historic buildings reminiscent of old times, from light meals such as soba and udon noodles to great-smelling bakeries and pubs serving a marriage of local liquor and Western cuisine. In addition to dining, many tie-dye shops can be found in these historic buildings as well, so have fun stepping in and shopping!
Location
Name
Arimatsu, Home of Shibori Tie-dyeing
Web Sites
https://www.aichi-now.jp/en/spots/detail/18/
Address
Arimatsu district of Midori-ku, Nagoya-shi, Aichi
Access
Approximately 20 minutes on the express train from Meitetsu Nagoya Station, 3 minutes' walk from Arimatsu Station
Inquiries
TEL: 052-626-6030 (Arimatsu Tourist Information Center, NPO Consortium Arimatsu)
Reception hours: 10:00 to 16:00 on Fridays, Saturdays, Sundays, and holidays