Tokugawa Art Museum in Nagoya City, Aichi Prefecture, that preserves Tokugawa family's bequeathed legacy of art
Ieyasu Tokugawa, a warlord who founded the Edo shogunate in 1600, is one of the great figures in history everyone in Japan knows. In addition to possessions and artworks related to Ieyasu, the Tokugawa Art Museum houses approximately 10,000 items including daimyo (feudal lord) family treasures collected by Yoshinao Tokugawa, who was Ieyasu's ninth son and the first lord of Owari, and his successors. The extensive collection includes a wide variety of swords as well as nine items designated as national treasures such as the world-renowned 12th-century Tale of Genji Illustrated Scrolls, and 59 items registered as important cultural properties.
A great collection of masterpieces including Ieyasu's belongings
When Ieyasu died in Sunpu Castle in 1616, his belongings came to be called "Sunpu bequests" and were passed down to the three houses of the Tokugawa clan in Owari, Kii, and Mito. Among these bequests, the collection currently showcased at the museum is mainly comprised of family treasures and artworks inherited by the Owari Tokugawa family, which contain many items that had passed through the hands of famous historical personages of the Warring State Period (late 15th century to late 16th century) such as Sen-no-Rikyu, Yoshimasa Ashikaga, Nobunaga Oda, and Hideyoshi Toyotomi. In that sense, the museum's unparalleled collection also has immense historical value, as it reveals the history of Japan.
A fine collection of swords from the Edo Period
In recent years, Japanese swords have been gaining attention worldwide. Particularly, the museum's sword collection is unparalleled in terms of both quantity and quality. The collection includes seven swords designated as Japan's national treasures such as "Tachi long sword signature Masatsune" and "Tachi long sword signature Kuniyuki," as well as 19 swords registered as important cultural properties such as "Tachi long sword Kiku-ichimonji" with an incised inscription of a chrysanthemum motif and "Tachi long sword signature Mitsutada." At the museum's Gallery of Masterpieces Collection, five swords are usually on display. The list of the swords that can be observed at the museum including at special or featured exhibitions is available on the website. Of particular note is that the sword blades have not been sharpened and their original appearances are well-preserved from the Edo Period (1603-1868).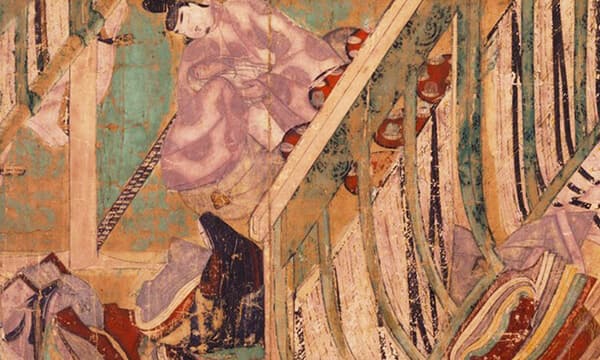 "Tale of Genji Illustrated Scrolls" – A fascinating national treasure
The national treasure "Tale of Genji Illustrated Scrolls" is the oldest existing pictorial version of the classic work written by Murasaki Shikibu, which is said to be the world's first novel. The Tokugawa Art Museum owns three volumes of the original work passed down in the Owari Tokugawa family, which are displayed in portions from autumn to winter every year for a limited period. As these set of fascinating scrolls were painted right after the novel "Tale of Genji" was written around the year 1000, they beautifully convey the ambiance of the Heian Period (794-1185).
Location
Name
Tokugawa Art Museum
Web Sites
https://www.tokugawa-art-museum.jp/en/
Address
1017 Tokugawa-cho, Higashi-ku, Nagoya-shi, Aichi
Access
Approximately 10 minutes' walk from JR Ozone Station South Exit
Take a bus from Nagoya Station or Sakae Station and get off at Tokugawaen Shindeki bus stop, and walk for approximately 3 minutes
Business Hours
10:00 to 17:00 (Last admission: 16:30)
Closed
Mondays (if Monday is a public holiday, then the following day) and from late December to early January
Inquiries
TEL: 052-935-6262
Admission
Tokugawa Art Museum and Hosa Library:
Adults: 1,400 yen; Students (high school and university): 700 yen; Children (age 7 to 14): 500 yen
No admission fee for children and students on Saturdays