A once in a lifetime, must-see view of amazing sakura blossoms and Hirosaki Castle
Hirosaki Park in Hirosaki City is well known as one of the best sakura (cherry blossoms) viewing spots in Japan, mainly because of the combination of cherry blossoms and the majestic Hirosaki Castle. In this park, there are around 2,600 cherry trees of 52 varieties, which create a magnificent landscape of the area.
Spectacular cherry blossoms illuminated at night
Cherry blossoms surrounding Hirosaki Caste are overwhelmingly beautiful not only during the daytime but also at night. When illuminated, these flowers are also exquisite, and especially when reflected on the surface of the moat. This is something you certainly must not miss when you visit Hirosaki Castle.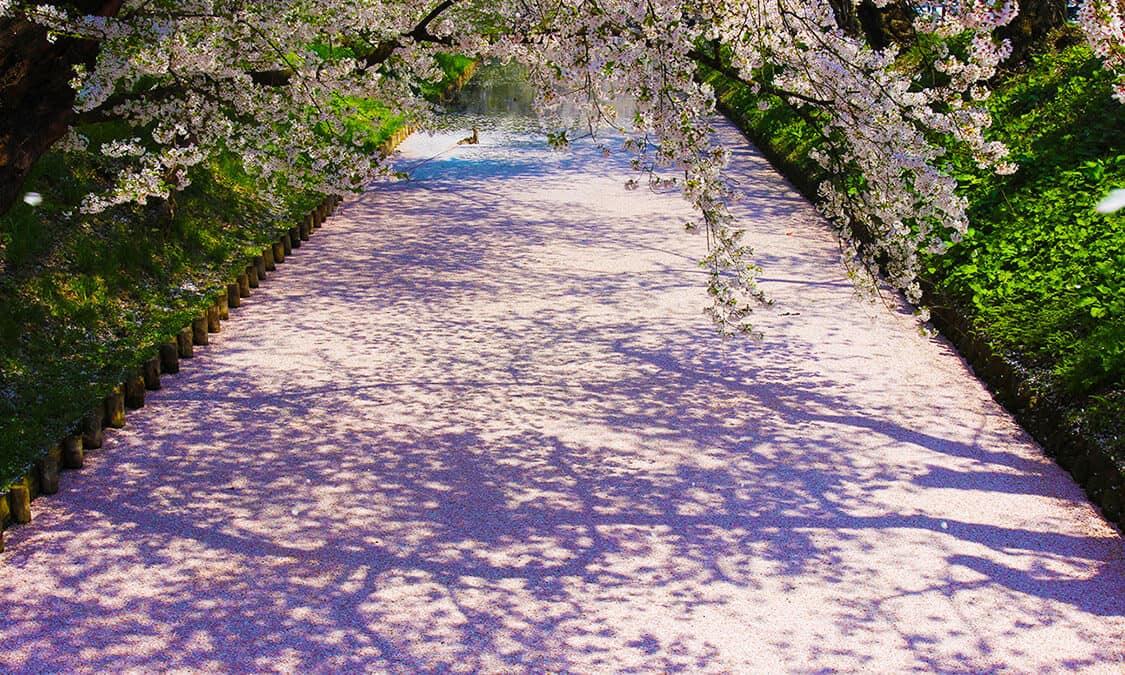 Moats filled with floating petals
Cherry blossoms are in bloom for only a short period of time, but they can still be beautiful when they land on the moat of Hirosaki Castle. The petals actually coat almost the entire surface of the moat, giving the impression of a long, luxuriant pink carpet. This is even more delightful to view if one spends a little time watching more and more petals float lazily down to join the rest, adding layers of delightful color.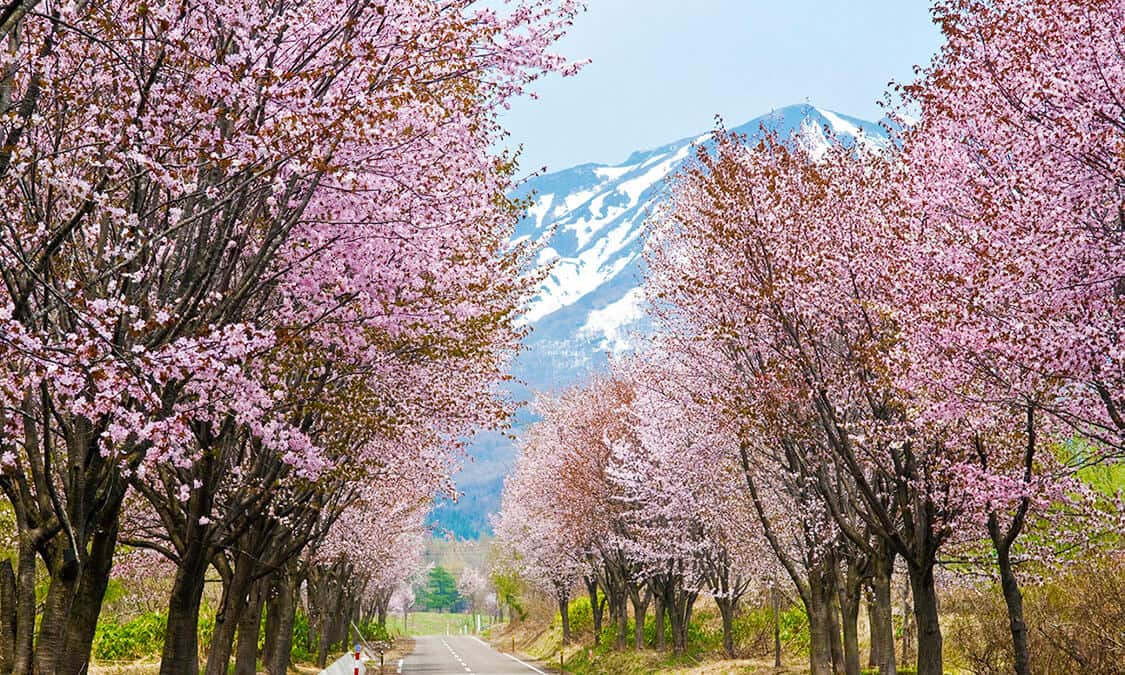 The world's best cherry blossom road with Hirosaki Castle and Mount Iwaki as a backdrop
Mount Iwaki has long been worshiped in this region. It is recognized as one of the top 100 mountains in Japan and is also called Tsugaru Fuji. In spring, especially on a clear, sunny day, you can enjoy a breathtaking view of cherry blossoms with snow-covered Mount Iwaki and the majestic Hirosaki Castle as a backdrop. Another famous spot to view these flowers is the world's longest cherry-tree-lined road that stretches over about 20 kilometers. It appears when you are driving from Hirosaki Castle toward Mount Iwaki.
Location
Name
Hirosaki Castle
Website
https://www.hirosakipark.jp/en/
Address
1 Shimoshirogane-cho, Hirosaki-shi, Aomori
Access
Approximately 25 minutes' walk from JR Hirosaki Station
Take the 100-yen circulation bus from Konan Bus Stop at JR Hirosaki Station for approximately 15 minutes, get off at Shiyakusho-mae bus stop and walk for approximately 4 minutes
Business Hours
Open 24 hours
Honmaru and Kitanokaku areas (admission required): 9:00 to 17:00 *1
*1 During the Sakura Festival period (Late April to early May): 7:00 to 21:00
Inquiries
TEL: 0172-37-5501