A really fun time with apples in Hirosaki Apple Park!
Hirosaki City is Japan's top apple producer, and its apples are widely known around the world for their perfect balance of sweetness and acidity with a firm texture and sublime succulence. This large park, beautifully situated with Mount Iwaki as a backdrop, was established in 2002 to spread the reputation of these delicious apples. With approximately 2,300 apple trees of 80 varieties, it offers a variety of fun attractions, such as apple picking in autumn and other seasonal events featuring these amazing local apples.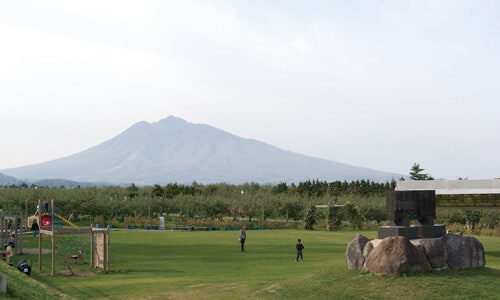 An apple picking experience is offered in this park between August and November, and features 20 varieties according to the season: Natsumidori in early August and Orin and Fuji in November. A range of seasonal events are organized here for the true apple lover, such as the Hirosaki Apple Flower Festival in May, when apple flowers come into full bloom, the Apple Harvest Festival in September and other agricultural experiences such as flower picking.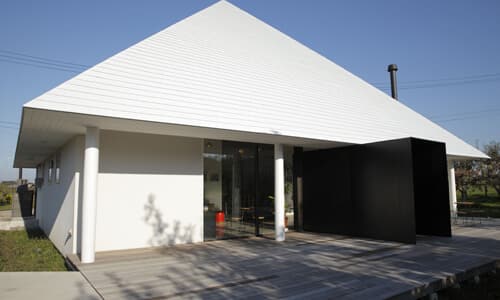 Many in-park facilities featuring apples
Many facilities in this park are related to apples, such as the "Kimori" Hirosaki Cider Brewery that serves a fresh delicious cider, in its apple orchard. This refreshing drink is also offered for sale to visitors. The menu of the restaurant includes apple pizza and apple cutlet curry, and the souvenir shop sells very fresh apples as well as 1,200 kinds of apple-related items.
Location
Name
Hirosaki Apple Park
Website
https://www.hirosaki-kanko.or.jp/en/edit.html?id=edit03
Address
125 Terasawa, Shimizu Tomita, Hirosaki-shi, Aomori
Access
Approximately 20 minutes by bus (Tamenobu) from No. 4 stop at the Chuo exit of JR Hirosaki Station
Approximately 20 minutes' drive from JR Hirosaki Station
Approximately 20 minutes' drive from the Owani Hirosaki IC on the Tohoku Expressway
Inquiries
TEL: 0172-36-7439