"Tastes of JAPAN by ANA" is a regional vitalization project that collaborates with the different prefectures in Japan to present the Land of the Rising Sun in all of its diverse glory.
Awara Hot Springs is the leading hot spring in Fukui Prefecture, boasting a 130-year history since they opened. The plaza in front of Awara-Yunomachi Station is lined with attractions such as a foot bath and food stands. At the Traditional Performing Arts Center, you can try dressing up as a geiko or a maiko. You can also casually try out taiko performances and o-zashiki asobi (parties with geisha entertainment), while being taught by real geikos. You can also watch songs and dances performed by geiko.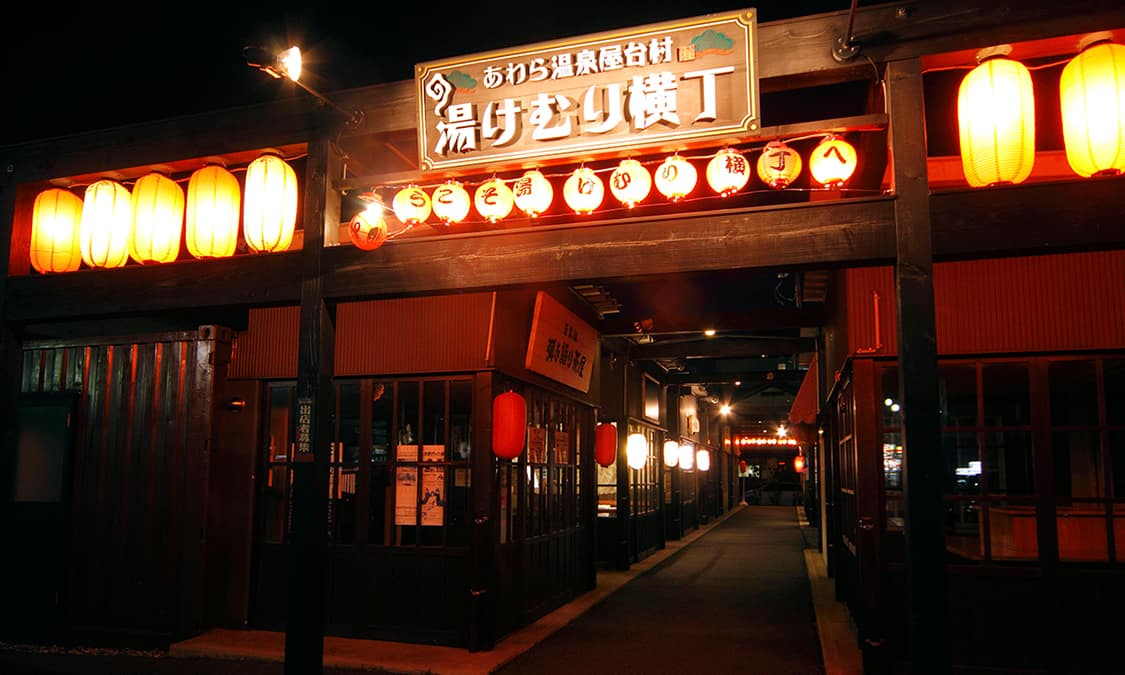 In front of the rotary by the Echizen Railway Awara-Yunomachi Station is a collection of Awara hot springs food stands known as "Yukemuri Yokocho". The charming brick Echizen Railway station building has a slightly otherworldly feel that will get you feeling somewhat nostalgic. Each store serves customers their specialty menus, such as deep-fried skewers, okonomiyaki pancakes, grilled chicken skewers, chicken wings, gyoza dumplings, grilled innards, and ramen. This collection of food stands is also a place where local people socialize. Enjoy the pleasant evening atmosphere and feast on delicious cuisine.