Mount Aoba dubbed the "Mount Fuji of Wakasa" in Takahama City, Fukui
The 693-meter-high Mount Aoba, which borders Takahama City in Fukui and Maizuru City in Kyoto, is also known as "Wakasa Fuji," or Mount Fuji of Wakasa, for its elegant appearance. The sunset over the mountain is selected as one of the 100 best spots for viewing sunsets. It is so breathtaking that it captivates many viewers. In addition, the spectacular view from the summit continues to fascinate a number of hikers.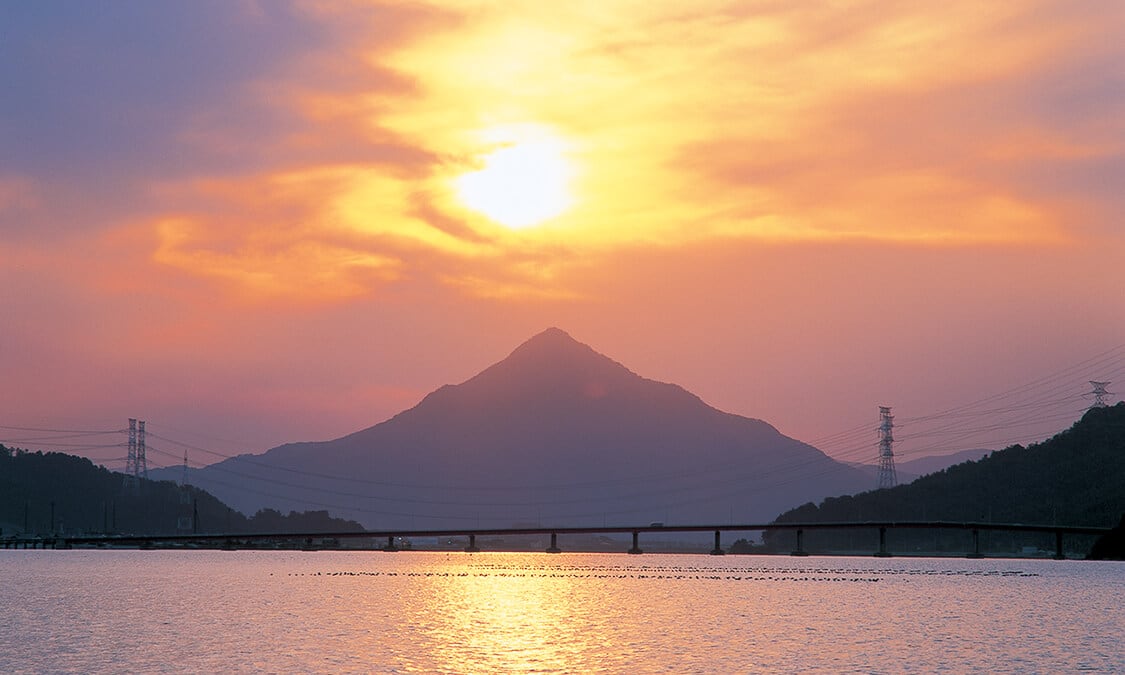 The charms of Wakasa Fuji
The beautiful appearance of Mount Aoba dubbed Wakasa Fuji is home to several wild plants that can be used as food or in medicines. Many hikers visit the mountain in search of rare plants that can be only seen here. The mountain also boasts a long history and Nakayama-dera Temple found in the mountainside has been designated as an important cultural property. Situated at the mountain foot, the Aoyama Herbal Village is known as the "village of healthy longevity" as a wide variety of herbs and medicinal plants grow naturally. Not only is it used as hikers' hub, but anyone can come and relax in the cafe and shops surrounded in nature.
Location
Name
Mount Aoba (Aobayama Herbal Village)
Web Sites
(In Japanese) http://www.herbal-village.jp/
Address
2-4 Nakayama, Takahama-cho, Oi-gun, Fukui
Access
Approximately 40 minutes' walk from Aonogo Station on the JR Obama Line
Approximately 25 minutes' drive from the Oitakahama IC on the Maizuru-Wakasa Expressway
Business Hours
10:00 to 17:00 (Parking is open from 8:30.)
Closed
Wednesdays (if Wednesday is a public holiday, then the following day), New Year's holidays (December 27 to January 4)
Inquiries
TEL: 0770-50-9012