Mizukami literature and Bunraku bamboo dolls
Founded by author Tsutomu Minakami who was born in the town of Oi in Fukui Prefecture, Jakushu Itteki Bunko serves as a base for the Jakushu Ningyoza puppet theater led by the author while also introducing his literature. The term "itteki" in Japanese means "a drop" and "bunko" means a library. Named by Minakami himself, Jakushu Itteki Bunko conveys his thoughts, "Do not waste even a drop of water," as well as his hope for offering a place where children can pick up something out of a book that encourages them to pursue their lives and dreams.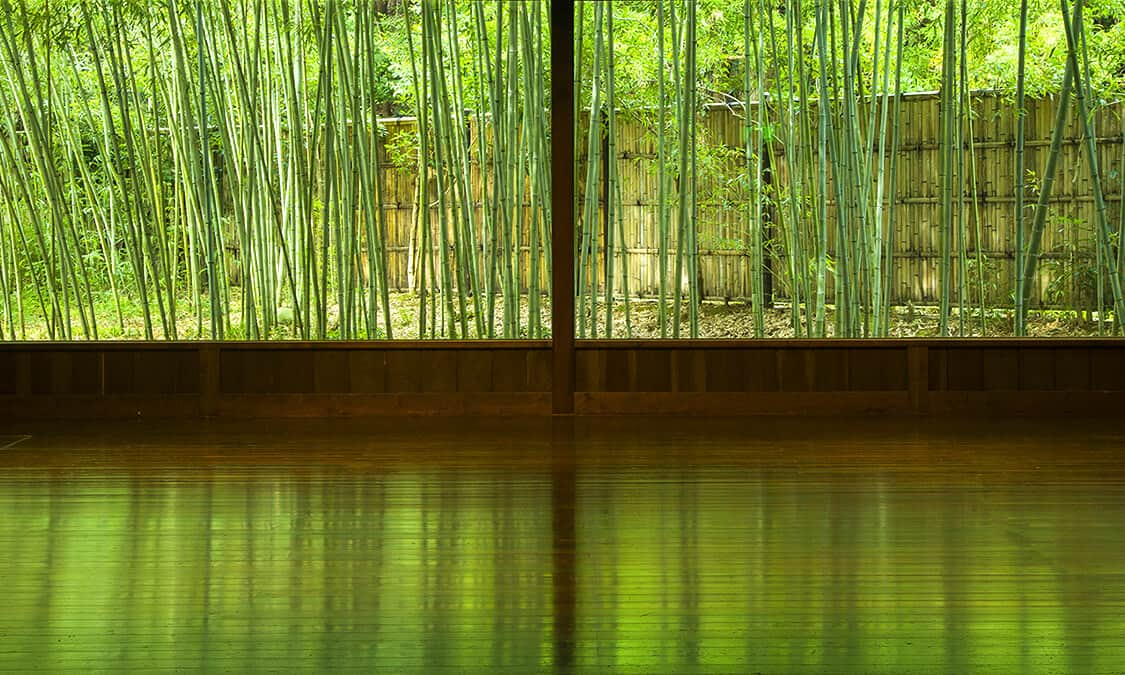 Immerse yourself in Mizukami's world
Jakushu Itteki Bunko is a small museum of literature and art built by Tsutomu Mizukami in his hometown. The main building introduces various references on Mizukami's works such as "Umi-no-Kiba (The Ocean's Fangs)." The adjacent bamboo doll hall was constructed as a showcase for bamboo dolls used in the Jakushu Ningyoza puppet theater led by Mizukami. Approximately 60 bamboo dolls and 250 doll heads that play the roles of personages of Mizukami literature are on display by respective novels. Traditional houses stand in the spacious Japanese garden, allowing you to experience the world of Tsutomu Mizukami along with seasonal scenery.
Location
Name
Jakushu Itteki Bunko
Web Sites
(In Japanese) http://itteki.jp/
Address
33-2-1 Okada, Oi-cho, Oi-gun, Fukui
Access
Approximately 10 minutes on Fukutetsu Bus Hongo Line from JR Obama Line Wakasa Hongo Station, get off at Oi Chugakko-mae bus stop and walk for approximately 3 minutes
Approximately 10 minutes' drive from the Obama-nishi IC on the Maizuru-Wakasa Expressway
Approximately 10 minutes' drive from the Oi-Takahama IC on the Maizuru-Wakasa Expressway
Business Hours
9:00 to 17:00 
Closed
Tuesdays (if Tuesday is a public holiday, then the following day), New Year's holidays (December 29 to January 3)
Inquiries
TEL: 0770-77-2445
Admission
Adults: 300 yen; Junior high school students and younger, and age 70 and over: Free