Kutani Ceramic Art Village

Kutani Ceramic Art Village is packed with all kind of charm inherent in Kutani ceramics (Kutaniyaki), a form of pottery with a 360-year history. Visitors can gaze at famous works at a Kutani ceramics museum and art gallery, buy things at shops in the ceramic art village featuring rich lineups of products, get actual hands-on experience when it comes to making Kutani ceramics and painting them, and take a peak at workshops. There's something for everyone to enjoy their visit in their own way. Visitors can enjoy everything having to do with Kutani ceramics when it comes to looking, creating, and buying.
Kutani ceramics are characterized by a painting method entailing the application of thick paint coats in five colors (red, yellow, green, purple and iron blue). These colors are referred to as the "Gosai" (five colors) used to fill in the shapes drawn with black lines (drawing of figure outlines) comprised of an ingredient called "Gosu" (zaffer). Bold and picturesque over glazed decorations (such as landscapes, flowers and birds) adorn the ceramics and give those looking upon them encouraging impressions. The art also became well-known around the world during the Meiji Period, with people referring to it as "Japan Kutani".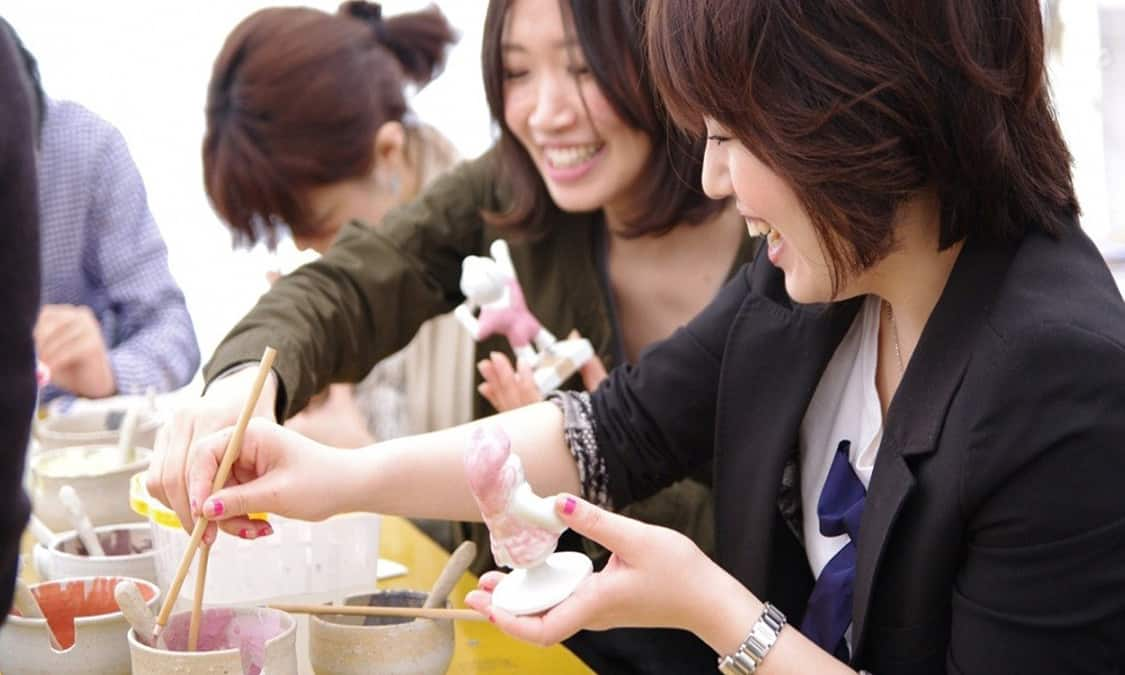 During May 3 to May 5 each year during a long consecutive holiday, there are 50 special shops set up for Kutani ceramics in Kutani Ceramic Art Village, making for an event where everything can be experienced when it comes to Kutani ceramics. During that time, you'll find the village bustling with many visitors from inside and outside the prefecture, and you'll find items being sold at bargain basement prices seen only once a year for items ranging from craftwork pieces made by artisans to dishes for daily use. There are also hands-on events conducted at each facility having to do with Kutani ceramics.
In early November, there is a large festival of thanks and the Kutani Ceramic Art Village Festival. During these events, visitors can enjoy various festivities such as auctions featuring bargain items, Kutani ceramic masterpieces, and Kutani nail events conducted by Kutani artists.
Location
| | |
| --- | --- |
| Name | Kutani Ceramic Art Village |
| Address | 22 Minami-Izumidai-machi, Nomi-shi, Ishikawa |
| Business Hours | 9:00 to 17:00 |
| Inquiries | TEL:0761-58-6656 |