Lovers' Sanctuary in Ishikawa: Tourism in Awazu Hot Springs
In recent years, Awazu Hot Springs in Komatsu City, Ishikawa, has been known as a lovers' sanctuary and has become a popular spot for couples. At 20 minutes by car from Komatsu Station and 25 minutes from Komatsu Airport, the hot springs are easily accessible. A distinctive feature of Awazu Hot Springs is that each inn dug up its own baths. It is the oldest hot springs area in the Hokuriku region, boasting 1,300 years of history. The hot springs have long been known for their beautifying properties, said to give bathers silky smooth skin.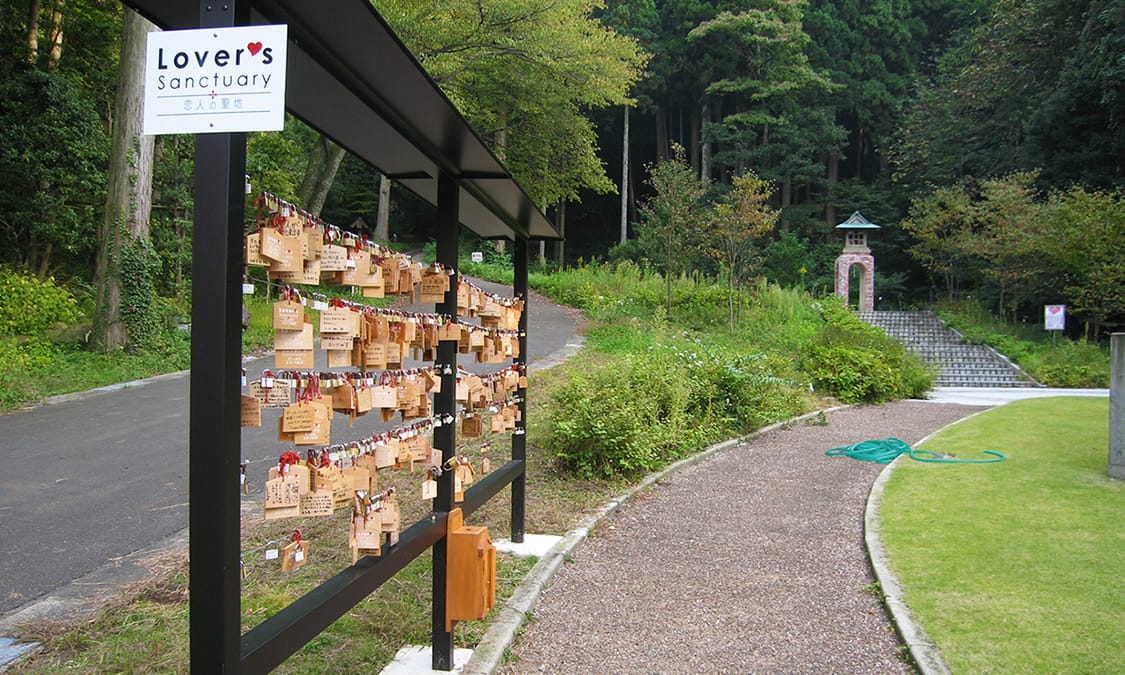 At lovers' sanctuary Awazu Hot Springs, couples can get close on walking routes through various popular spots such as Osshobe Park and Daioji Temple with a friendly female chief priest who brings happiness.
It is said that you will find love if you ring the bell of happiness once and that your love will deepen if you ring it three times.
Natadera Temple is an ancient temple that saw in its 1,300th year anniversary in 2017. There is a natural rock cave on the grounds of the shrine. It has been revered since times of old as a place to purify the soul. Seven buildings in the temple, such as the main shrine, front shrine, and three-storied pagoda are designated as National Important Cultural Properties. During the autumn foliage season, the splendor of the red leaves tints the surface of the Kigan-Yusenkyo rocks, providing for the most splendid scenery of the year.
Location
Name
Awazu Hot Springs
Web Sites
(In Japanese) http://www.awazuonsen.com/
Address
Awazu Hot Springs Public Bath, I 79-1, Awazu-machi, Komatsu-shi, Ishikawa
Access
10 minutes from JR Komatsu Station by Komatsu Bus bound for the Awazu Hot Springs and 3 minutes' walk after getting off at the last stop
Business Hours
8:30 to 22:00
Closed
Awazu Hot Springs Public Bath: the 8th, 18th, and 28th of every month
*1 This may be changed if these dates fall on a Saturday, Sunday or public holiday
Inquiries
TEL: 0761-65-1834