Founded 1,300 years ago, Yamanaka Onsen is a hot springs resort nestled in abundant nature and traditional culture. Experience the quality hot spring baths, the natural beauty of the Kakusenkei Gorge in the four seasons, traditional crafts like Yamanaka lacquerware and Kutaniyaki porcelain, and a variety of delectable dishes at onsen inns. The charming Yuge Kaido street offers a fun stroll with plenty of eats along the way. Even serving as an inspiration for master haiku poet Matsuo Basho, the quaint resort town embodies the beauties at the heart of Japan.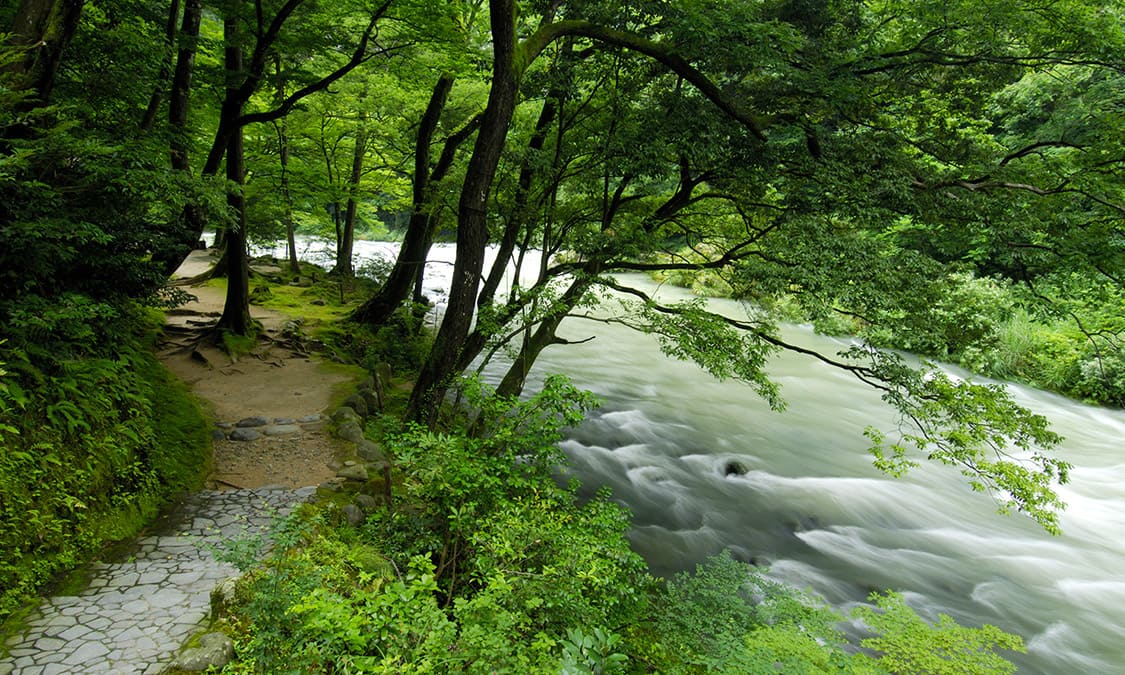 Kakusenkei Gorge is one of the most popular natural attractions in the Hokuriku region, where visitors can take in the flow of the pristine river as they enjoy a walk in the lush greenery of the gorge. The Kohrogi Bridge located upstream is an elegant all-cypress bridge built in the Meiji Period (1868-1912), which is visited by many people all year round. The bridge is scheduled to be replaced after the Golden Week holidays in May 2019 and will reopen around October. You can also enjoy delicious sweets at riverside restaurants near the artistic Ayatori Bridge.
Yuge Kaido is the main street that stretches about 600 meters in the heart of Yamanaka Hot Springs, with traditional craft shops for Yamanaka lacquerware and Kutaniyaki porcelain as well as various sweets shops for visitors to enjoy. The street is clear of unsightly telephone poles with a wide pedestrian path so visitors can freely stroll as they immerse themselves in the charms of a traditional hot springs resort.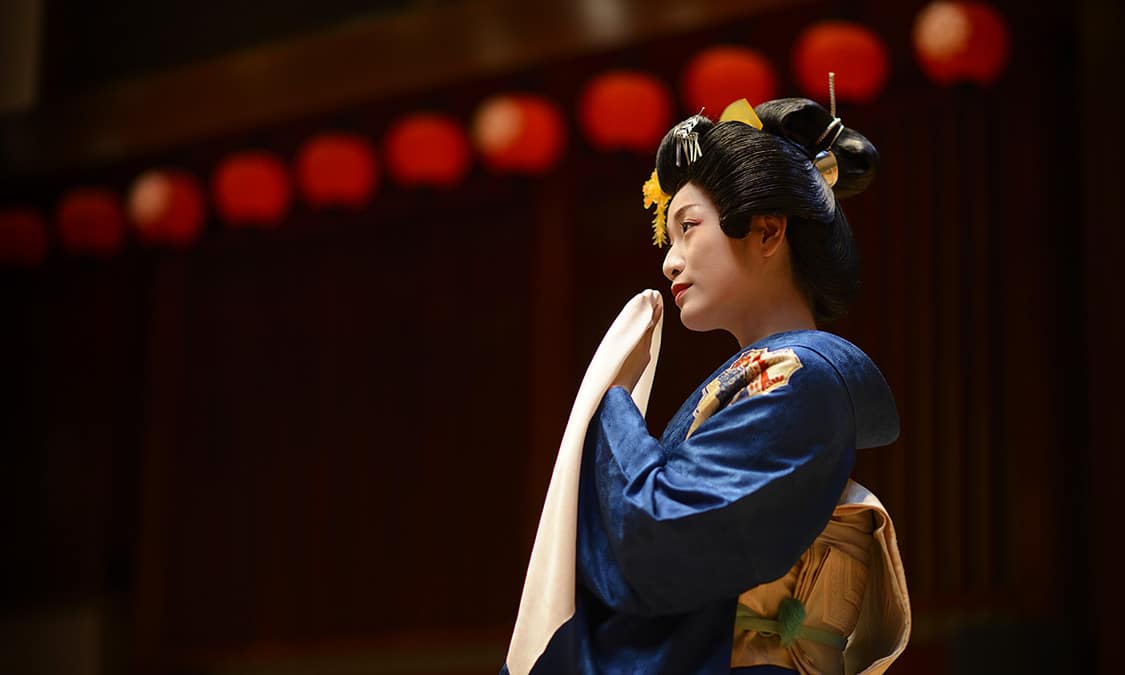 Yamanaka-za is a performance hall elegantly decorated in a collection of Yamanaka lacquerware artwork such as lacquered pillars, lattice door-styled walls, and coffered ceilings featuring gold and silver-lacquered maki-e artwork. Performances by geiko dancers, "Yamanaka-bushi Dance for the Four Seasons," are held every Saturday, Sunday, and on public holidays, displaying a variety of Yamanaka's traditional songs and dances.
Location
| | |
| --- | --- |
| Name | Yamanaka Onsen |
| Web Sites | https://www.yamanaka-spa.or.jp/global/eng/ |
| Address | To-5-1, Nishi Katsuragi-cho, Yamanaka Onsen, Kaga-shi, Ishikawa (Yamanaka Onsen Culture Hall) |
| Access | Approximately 30 minutes by Kaga Onsen Bus from JR Kaga Onsen Station |
| Inquiries | TEL: 0761-78-0330 (Yamanaka Onsen Tourism Association, Yamanaka Onsen Ryokan Cooperative) |