Miyazawa Kenji Dowa Mura (Village of Fairy Tales)

The world of fairy tales of Iwate's poet Kenji Miyazawa
Miyazawa Kenji Dowa Mura (Village of Fairy Tales) is a facility that lets you fully enjoy the world of fairy tales written by Kenji Miyazawa, a poet known globally for "Ginga Tetsudo no Yoru (Night on the Galactic Railroad)." It is designated as one of the 88 anime pilgrimage sites selected by the Anime Tourism Association.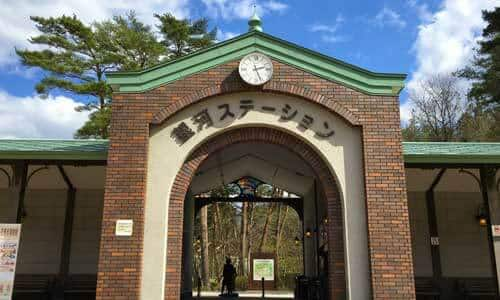 The entire village infused with Kenji's fantasy
At the Galaxy Station located at the entrance, Giovanni and Campanella, the main characters of "Night on the Galactic Railroad" will greet you. Once you enter, you will immediately feel as if you have wandered into a fairy tale. The spacious village is dotted with various facilities and monuments that represent Kenji's works. One of the main attractions is Kenji's School comprised of five rooms that let visitors experience an enigmatic world through images, sounds, and displays, including a giant kaleidoscope and a diorama of huge insects. Meanwhile, plants, animals, stars, birds and rocks depicted in Kenji's fairy tales are introduced in Kenji's Classroom. Don't miss the unique artworks by various artists created featuring Kenji's fairy tales as motifs.
Location
Name
Miyazawa Kenji Dowa Mura (Village of Fairy Tales)
Website
https://www.kanko-hanamaki.ne.jp/en/kenji/
Address
26-19 Takamatsu, Hanamaki-shi, Iwate
Access
Approximately 3 minutes' drive from Shin-Hanamaki Station on the JR Tohoku Shinkansen
Approximately 15 minutes' drive from Hanamaki Station on the JR Tohoku Main Line
Approximately 10 minutes' drive from Iwate-Hanamaki Airport
Business Hours
8:30 to 16:30
Closed
December 28 to January 1
Inquiries
TEL: 0198-31-2211
Admission
Free
Kenji's School:
Adults: 350 yen; College and high school students: 250 yen; Junior high and elementary school students: 150 yen