Naruko kokeshi dolls with a charming big head: A popular souvenir from Naruko Onsen
Kokeshi are wheel-carved wooden dolls. Characterized by a big head and a stable silhouette with a chrysanthemum pattern, Naruko kokeshi dolls boast a long history of 200 years and are designated as a national traditional craft product. The famous squeaking sound their heads make when turned is created with a unique method of inserting the head into the torso. The kokeshi street in Naruko Onsen is lined with many shops where you can enjoy a kokeshi painting experience.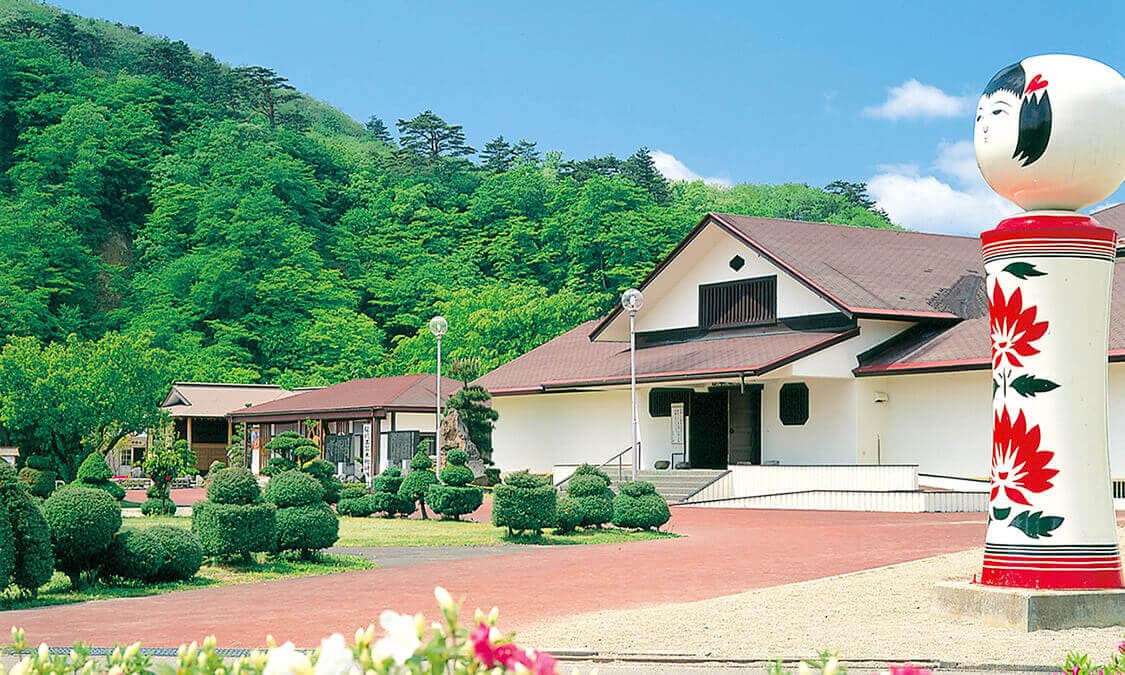 Kokeshi doll painting experience at the Japan Kokeshi Museum
Naruko Onsen in Osaki City in Miyagi is where Japan's oldest kokeshi dolls were produced. The Japan Kokeshi Museum located within Naruko Park showcases approximately 5,000 traditional kokeshi dolls not only from Naruko but from all over the Tohoku region, allowing visitors to enjoy the unique features of each doll. In addition to the vast collection donated by Kaname Fukazawa, a famous writer of children's books as well as a kokeshi doll expert, the museum houses treasured kokeshi dolls collected by late Prince Takamado. Visitors can also watch artisans creating kokeshi as well as enjoy a hands-on painting experience.
Location
Name
Naruko Kokeshi
Website
http://en.naruko.gr.jp/
Address
74-2 Shitomae, Narukonsen, Osaki-shi, Miyagi
Access
Approximately 5 minutes' walk from JR Naruko Onsen Station
Approximately 45 minutes' drive from the Furukawa IC on the Tohoku Expressway
Inquiries
TEL: 0229-83-3600 (Japan Kokeshi Museum)