A spiritual experience at Togakushi Shrine in Nagano
Located at the base of the mystic Mount Togakushi where the god of water Kuzuryu (or nine-headed dragon) is said to live, Togakushi Shrine has been appreciated as a sacred place since its founding around 2,000 years ago. Absorb the spiritual energy of the shrine blessed with abundant nature.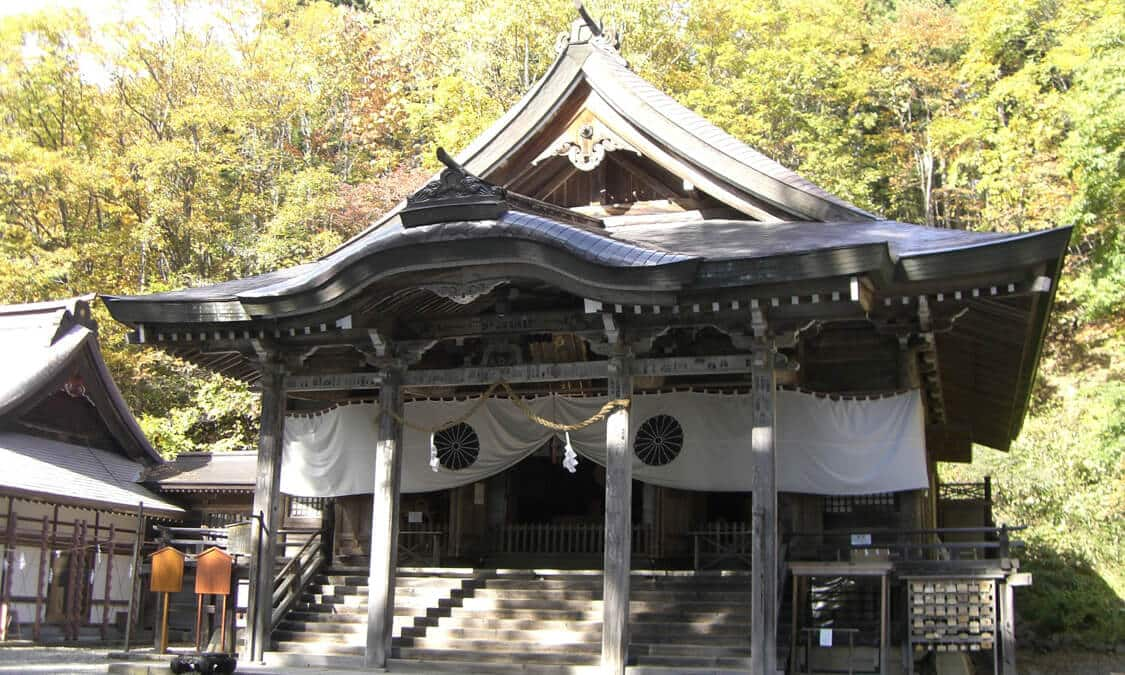 A walk to the five shrines
Togakushi Shrine is a renowned power spot in Japan. The shrine is comprised of five shrine buildings: Chusha, Okusha, Kuzuryusha, Hokosha, and Hinomikosha. Walking between the five shrines is recommended to fully feel the sacred power while learning about the charms of Togakushi Shrine steeped in spirituality. The hiking routes vary depending on the time and your physical condition. Tours by experienced guides are also available.
Located about 30 minutes on foot from Chusha shrine, Kagami-ike, or the "mirror pond," is a must-visit spot that offers a superb view. Among other locations on the Togakushi Kogen Highlands area that has an attitude of 1,100 meters surrounded by the Togakushi Mountain Range, Kagami-ike is one of the best places for viewing splendid autumn scenery. Every year in October during the peak season, the pond reflects the autumn foliage colors that beautifully decorate the trees as if it were a real mirror, which is simply breathtaking. Kagami-ike is one of the photographers' favorite locations in Nagano that offers the best beautiful autumn foliage scenery.
Location
Name
Togakushi Shrine
Web Sites
(In Japanese) https://www.togakushi-jinja.jp/
Address
3506 Togakushi, Nagano-shi, Nagano
Access
30 minutes' drive from the Shinanomachi IC on the Joshin-etsu Expressway
Approximately 1-hour' bus ride bound for Togakushi Kogen via Loop Bridge from bus stop 7 at Nagano Station
Inquiries
TEL: 026-254-2001