Yahiko Shrine's history goes back so far that it was featured in the Manyoshu, an ancient collection of Japanese poems. People affectionately call it "Oyahiko-sama." It is popular for being the location with the greatest spiritual energy in Niigata.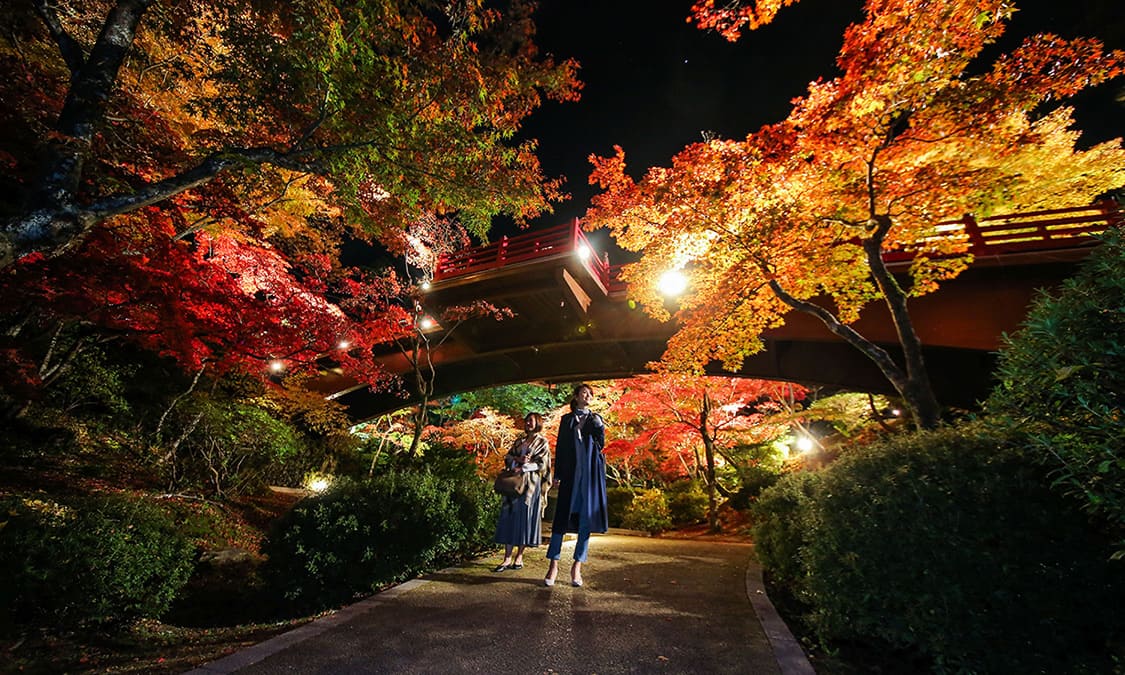 As the highest-ranking shrine in Echigo, it has been attracting believers since times of old. Nicknamed "Oyahiko-sama", the shrine is visited by over 200,000 people every year for their first shrine visit of the year. The enshrined deity is Ame-no-Kagoyama-no-Mikoto, the great-grandchild of the goddess Amaterasu. Over 2,400 years are said to have passed since this historic shrine was built. It is even mentioned in the Japan's ancient Manyoshu, a collection of poems.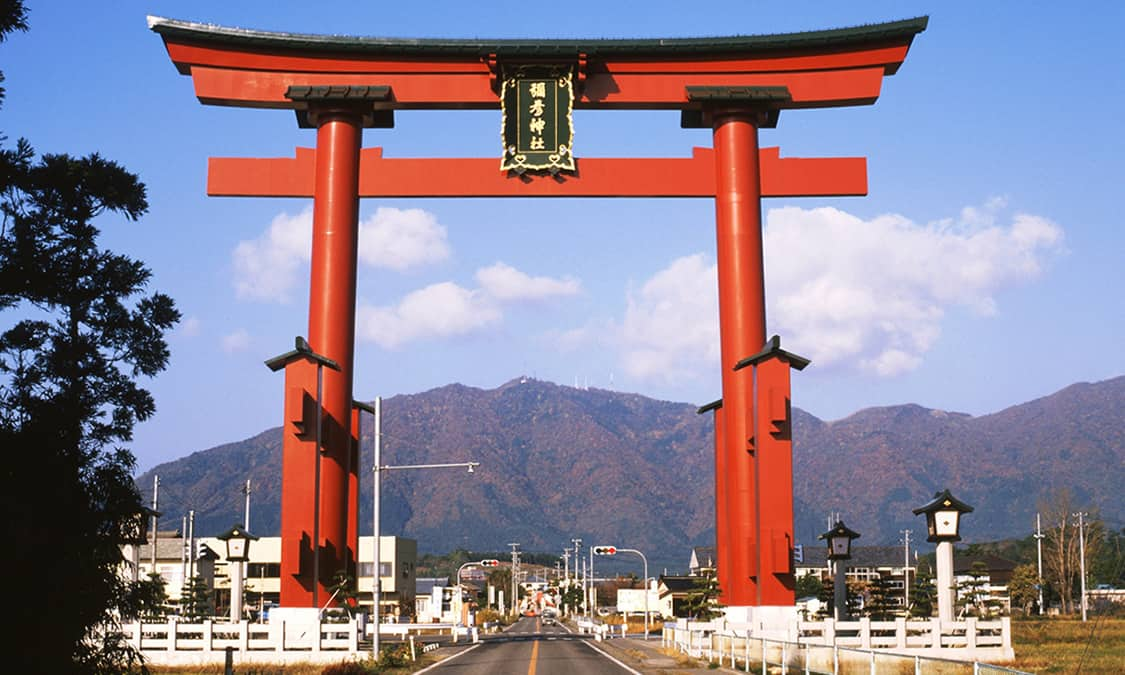 There is also a park called Yahiko Park near to the shrine. Its waterfalls, mountain streams, and tunnels really show you Japan's unique charm. Close to Yahiko Station, the park boasts a vast area of 132,232 square meters.
The park's Maple Valley is particularly renowned as a site for autumn foliage. The stunning scenery created by the vermillion-lacquered Kan-tsuki Bridge and the red leaves relaxes those who come to see it. The autumn foliage is lit up at night, creating an otherworldly realm. The park is also a famous cherry blossom spot. Visitors can enjoy rare species of cherry blossom, such as sato-zakura mountain cherry trees.
Location
Name
Yahiko Shrine
Web Sites
(In Japanese) https://www.e-yahiko.com/sight/%E5%BC%A5%E5%BD%A6%E7%A5%9E%E7%A4%BE
Address
2887-2 Yahiko, Yahiko-mura, Nishikanbara-gun, Niigata
Access
15 minutes' walk from Yahiko Station on the JR Yahiko Line
There is a direct bus (the Yahiko and Iwamuro Onsen Liner) to Yahiko Shrine from Niigata Airport (Once per day/one way only)
Inquiries
TEL:0256-94-3154 (Yahiko Tourist Association)