Jazz up your beauty at Tsukioka onsen, a popular hot spring of Niigata Prefecture
Opened in 1915, Tsukioka Onsen in Shibata City, Niigata Prefecture, boasts a hot spring with one of the highest sulfur concentrations in Japan. The rare, stunning emerald green sulfurous spring is called "the hot spring to make you even more beautiful," and is popular especially among women. The slightly alkaline water is mild on the skin, leaving it feeling moist for a long period of time after bathing.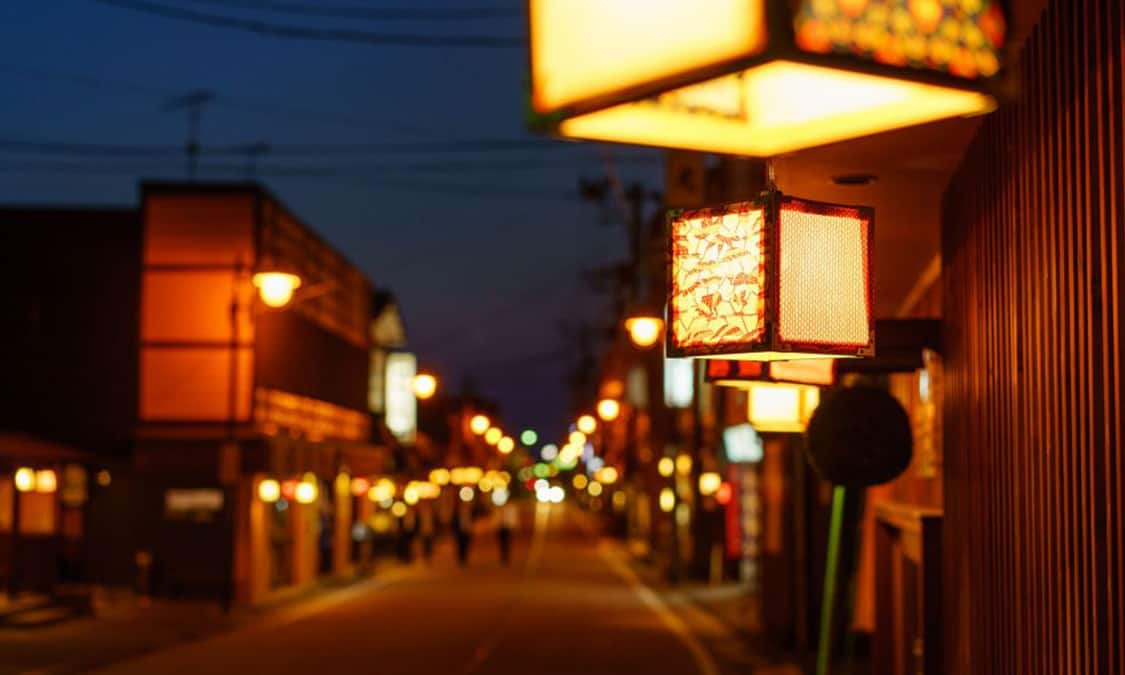 A hot spring resort that is fun to take a leisurely walk
Dusk is the best time for exploring the sulfur-scented streets of Tsukioka Onsen. Amid the dreamy lantern lights, you may even spot geisha performers dressed in elegant kimono walking about. Geishas have been an integral part of hot spring culture in Japan, and while their numbers have been dwindling throughout the country over the years, Tsukioka Onsen is unique in being affiliated with almost 30 geishas even today. Stay at least one night to fully experience the traditional Japanese hot spring resort. Choose from a wide range of accommodations, from large ryokan hotels to small inns for a quiet retreat.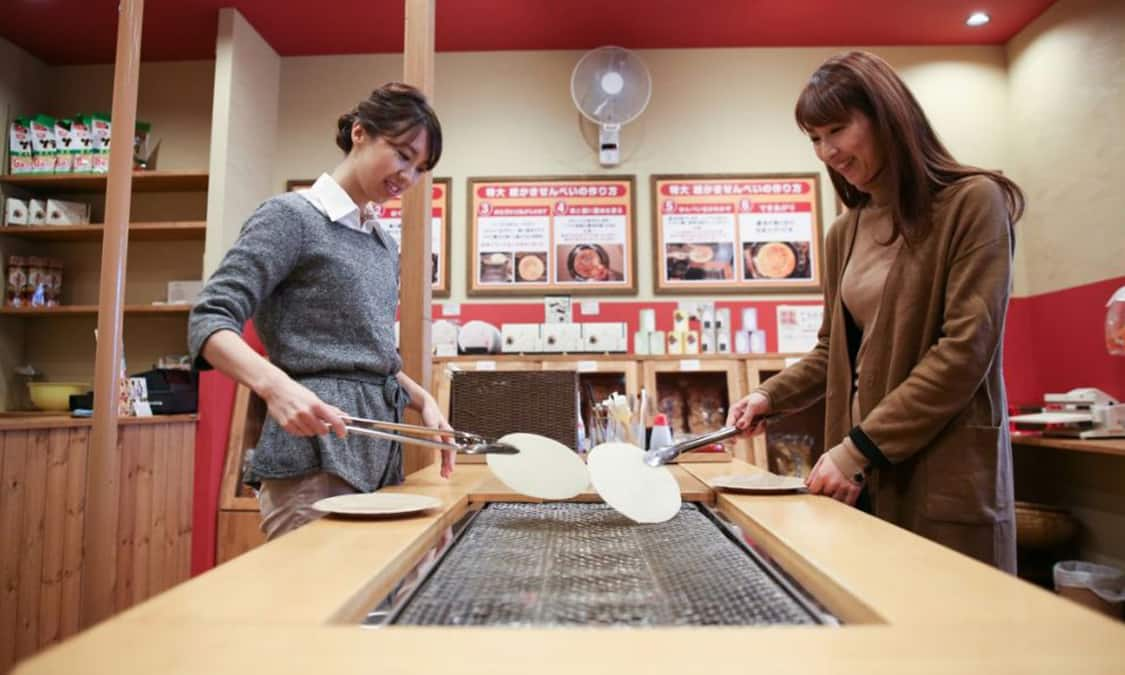 Enjoy a special time at the hot spring resort
With a liquor store offering plenty of tasting opportunities, a rice cracker shop to try your hand at hand-grilling and painting your own cracker, an old-fashioned snack shop and more lining the streets, it is no wonder that this hot spring resort is famous for its fun strolling experience. Don't miss tasting the so-called "worst-tasting hot spring water in Japan" at Gensen-no-Mori, where you can also enjoy a rare hand bath (instead of a foot bath), use your hot spring pass to make a wish, and pray for romance by pouring hot water over statues.
Location
Name
Tsukioka Onsen
Web Sites
http://www.tsukiokaonsen.gr.jp/en/
Address
Tsukioka Onsen, Shibata-shi, Niigata
Access
5 minutes' bus ride from JR Tsukioka Station
Approximately 30 minutes from Yasuda IC on the Ban-etsu Expressway
Approximately 30 minutes from Toyosaka Niigata Higashiko IC on the Nihonkai-Tohoku Expressway
Inquiries
TEL: 0254-32-3151 (Tsukioka Onsen Tourism Association)
Reception hours: 9:30 to 18:00