Enjoy a fantastic view of the Izu Peninsula in a mid-air stroll on the ropeway
Get a clear panoramic view of the beautiful Mount Fuji all the way to the foothills at Izunokuni Panorama Park on the Izu Peninsula in Shizuoka Prefecture, located near the hot springs of Izu Nagaoka Onsen. The World Cultural Heritage mountain has been an object of faith and a source of inspiration from ancient times, found even in the Man'yoshu, Japan's oldest anthology of poetry. The elegant snow-capped form has been a symbol of Japan to this day.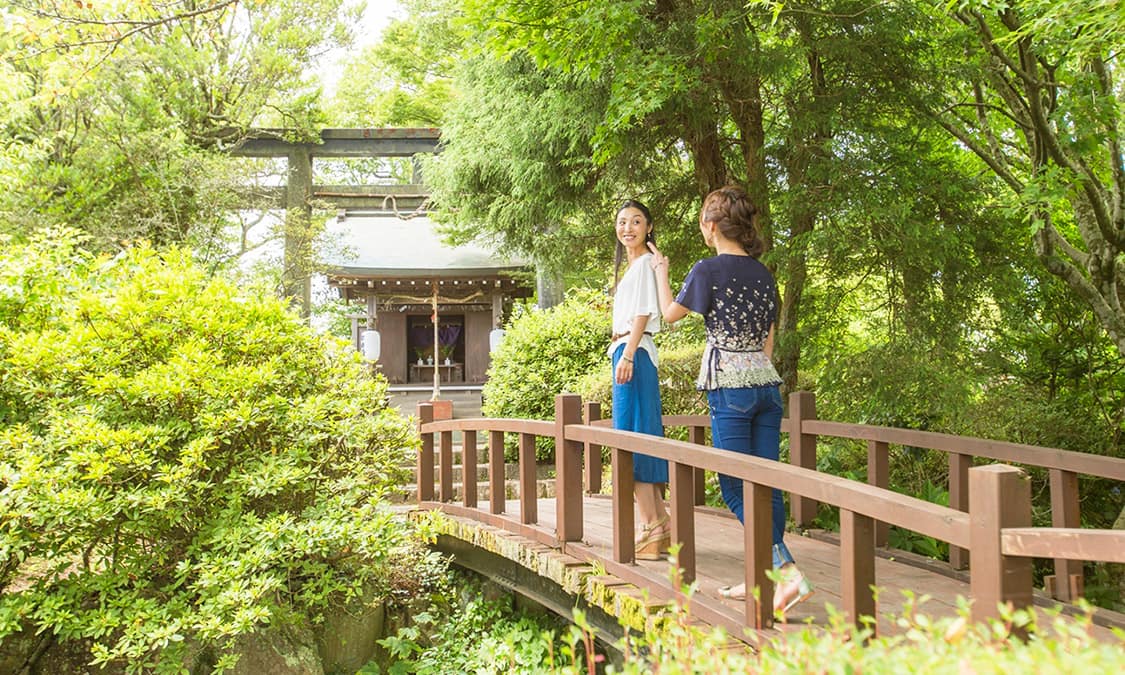 Don't miss the two power spots when you reach the Sky Garden. Katsuragi Shrine, founded in the Heian period (794-1185), is revered to this day as the deity for warding off evil and disasters. The other is Hyakutai Jizouson, or the 100 statues of Jizo Buddha, which have been resting in the spot since the Kamakura period (1185-1333). There are now 105 statues standing huddled together, and visitors pray to them for longevity, health, marriage, avoiding bad luck, academic advancement, and economic fortune.
The Sky Garden also offers various ways to explore the mountaintop park. With the stone pavement of Fujimi Terrace as the starting point, the four walking trails of the Suruga Bay Course, Sancho-tenbo (mountaintop view) Course, Amagi Mountain Course, and Kanogawa River Course offer great views of the respective areas. Each course, though with a few ups and downs, takes less than 30 minutes to walk each way for a refreshing forest bathing experience.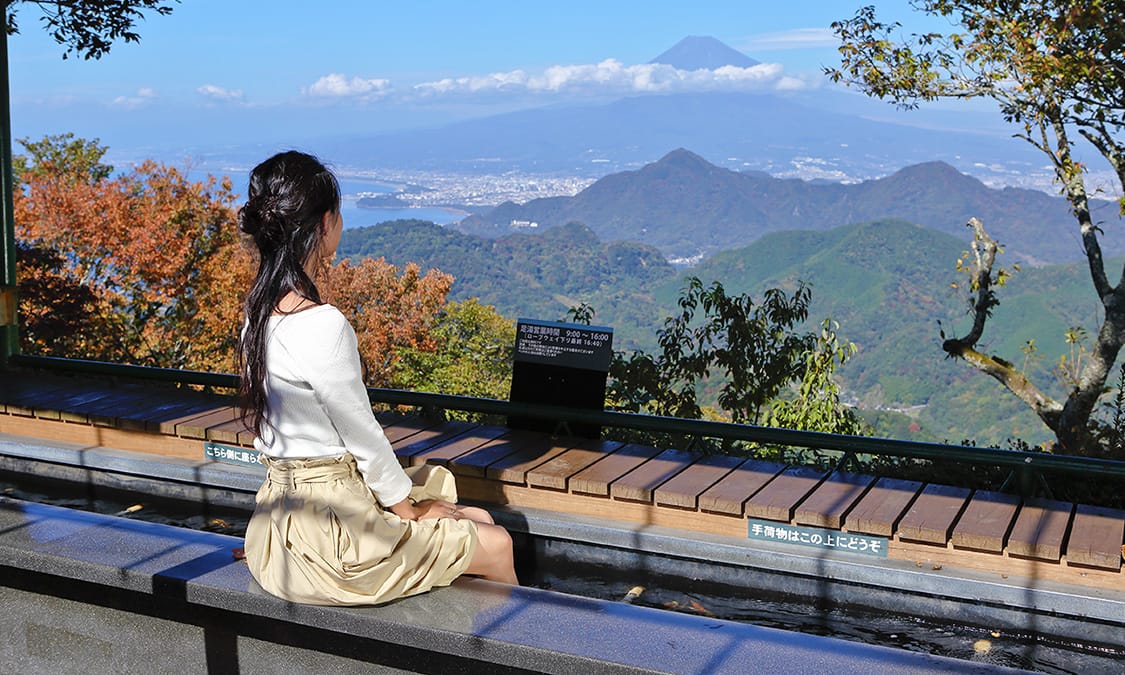 After exploring the park, be sure to stop by and rejuvenate in the Fujimi-no-ashiyu footbath. Ease away your fatigue from traveling and hiking in the steaming warm waters, which is open from 9:00 to 16:30 free of charge.
Location
Name
Izunokuni Panorama Park
Web Sites
http://www.panoramapark.co.jp/en/
Address
260-1 Nagaoka, Izunokuni-shi, Shizuoka
Access
15 minutes' bus ride from Izu-Nagaoka Station on the Izuhakone Railway
Business Hours
9:00 to 17:00 (Varies depending on season)
Inquiries
TEL: 055-948-1525
Admission
Round-trip ropeway fee
Adults: 1,800 yen; Elementary school students: 900 yen