Introducing Fujinokuni Tea Museum from Shizuoka, the tea capital of Japan
The Fujinokuni Tea Museum is a rare prefectural museum dedicated to tea, located in Shimada City, Shizuoka Prefecture. Founded on the Makinohara Plateau, the largest tea farming region in Japan, the museum introduces both Japanese tea and teas from around the world and also has a beautiful Japanese garden and a tea ceremony house. There are also restaurants and shops where you can enjoy menus using tea while gazing at the magnificent Mount Fuji, so take your time to look around and relax.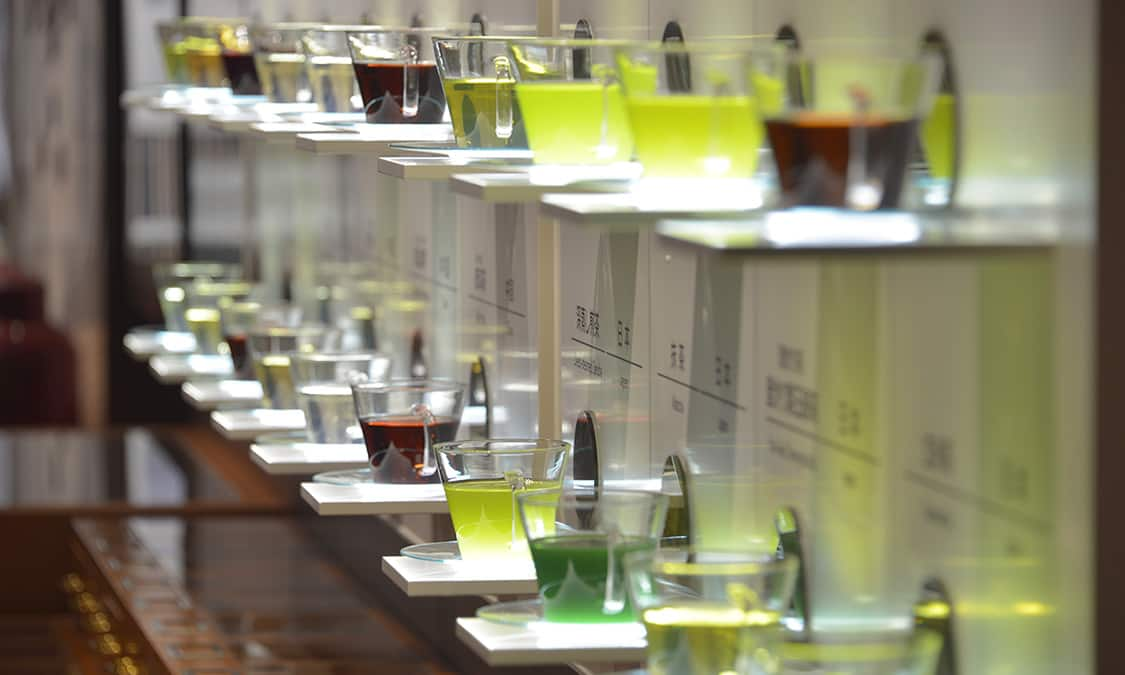 In the museum, visitors can get acquainted with various types of tea from around the world and enjoy their aroma. Recreations of teatime culture in China, Turkey, and Tibet are also on display, as well as a monthly tea station introducing the different ways to brew and drink tea from both Japan and around the world. Furthermore, visitors can learn about the history of Japanese tea; development of the tea industry in Shizuoka; tools for hand-rubbing and manufacturing tea; growing and processing of tea; the agricultural practice of chagusaba tea-grass integrated system; the functionalities of tea; and more.
A reproduction of a tea ceremony house designed by Enshu Kobori, a daimyo feudal lord and tea master of the Edo period (1603-1868), stands next to the Japanese garden. In the Kusari-no-Ma, or the room of chains, visitors can participate in a tea ceremony experience and enjoy Shizuoka's matcha and seasonal Japanese sweets, as well as experience making matcha themselves upon request.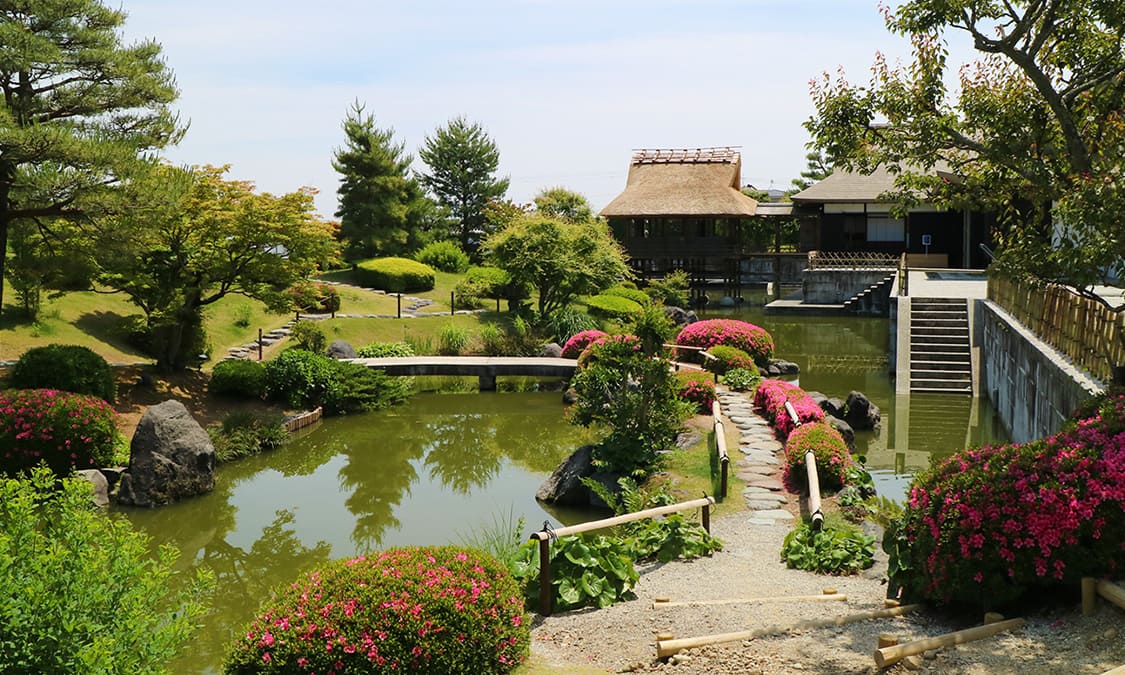 This Japanese garden is a re-creation of the east garden in Emperor Go-Mizunoo's Sento Imperial Palace (palace for retired emperors) in Kyoto, created by tea master Enshu Kobori. Designed around a large pond both for leisurely strolls and boating, the garden uniquely combines contrasting elements including natural and manmade, and straight lines and curves.
Location
Name
Fujinokuni Tea Museum
Web Sites
https://tea-museum.jp/index_en.html
Address
3053-2 Kanayafujimi-cho, Shimada-shi, Shizuoka
Access
Approximately 5 minutes' bus or taxi ride or 25 minutes' walk from JR Kanaya Station
From JR Kanaya Station, take the Shizutetsu Justline bus bound for either Sagara Bus Base or Shizunami Beach Entrance and get off at Nikenyabara bus stop
Approximately 13 minutes' drive from Shimada Kanaya IC
Approximately 10 minutes' drive from Sagara Makinohara IC
Approximately 10 minutes' drive from Oshiro IC
Business Hours
9:00 to 17:00 (Last admission: 16:30)
Tea ceremony house: 9:30 to 16:00 (Last admission: 15:30)
Inquiries
TEL: 0547-46-5588
Admission
General : 300 yen; College student or younger, age 70 or older, persons holding certificates of disabilities: free
Tea ceremony experience: 500 yen (Various other experience activities are available.)