Learn the past and present of the renowned Atami Onsen while strolling through Atami shopping arcades
Atami Onsen boasts a long history and is considered one of Japan's three greatest hot springs. Lined with villas, hotels, and ryokans (Japanese-style inns), Atami has flourished as Japan's leading hot spring resort. Located just a minute from the station, the shopping arcades are a true mixture of old and new and a must-see in this quaint historic town. You can find all sorts of souvenirs and local gourmet treats.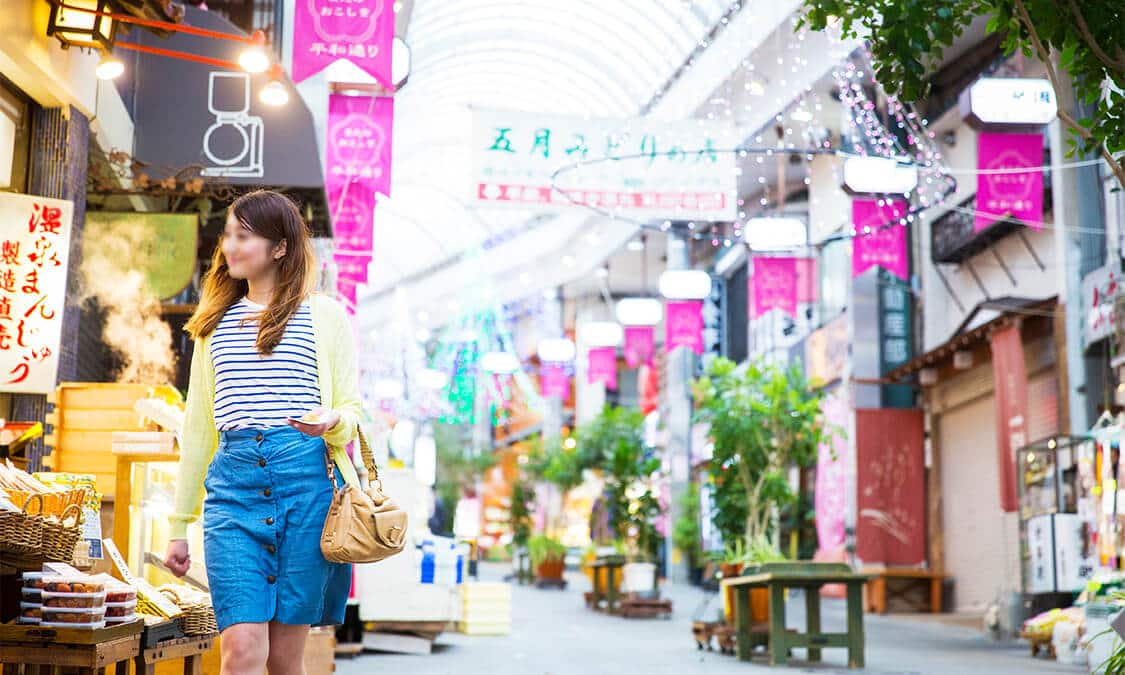 Heiwadori shopping street
The Heiwadori shopping street filled with a nostalgic atmosphere is lined with approximately 50 shops where you can find all the delights Atami has to offer. Enjoy shopping, cafes and walking around to try out local specialties. In addition to the well-established shops with 60 years of history that give you a nostalgic feeling unique to a hot spring resort, there are also many vibrant new shops. Thanks to its location just a minute away from the station, it allows enjoying shopping in your spare time such as before taking a bullet train or checking into the hotel.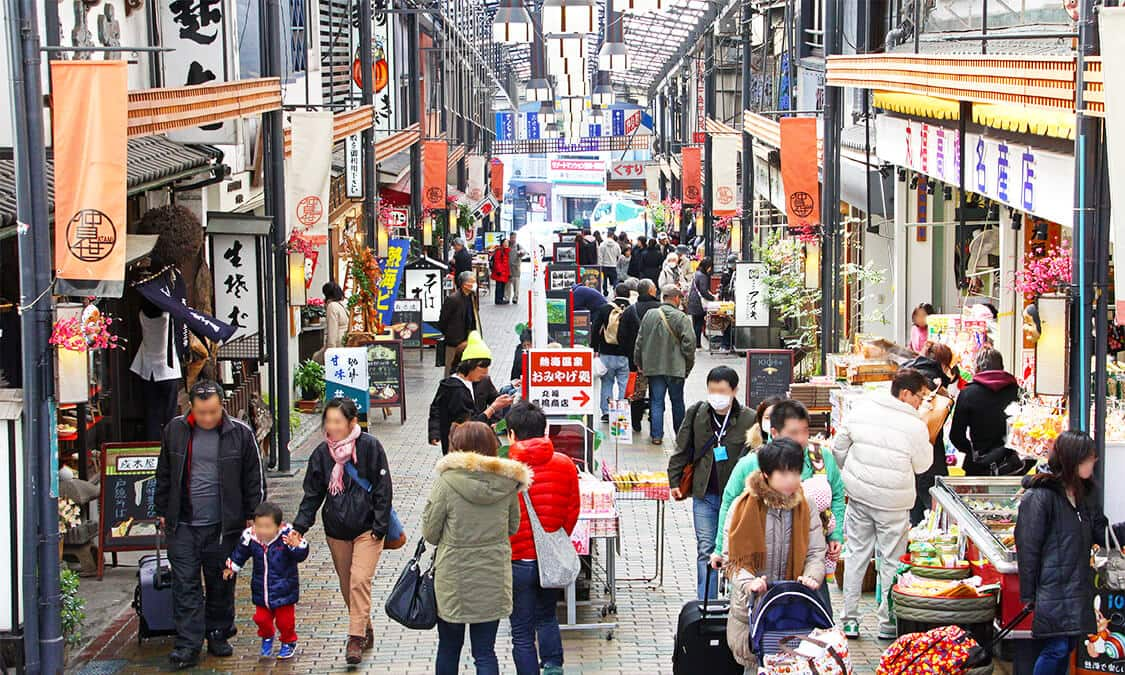 Nakamisedori shopping street
Constructed in 1956, the Nakamisedori shopping street runs seaward in parallel with Heiwadori shopping street. It is shorter than Heiwadori street with a gentler slope. Lined with approximately 40 shops, this laid-back shopping street lets you feel the remnant of the Showa Period (1926-1989).
Atami Ginza shopping street
Located on the Ginza street that connects Oyu area, the center of Atami Onsen in Edo Period (1603-1868), and the coast, this shopping arcade has flourished for many years as the main shopping district for tourists and local residents. Many retro buildings still remain, giving you a nostalgic feeling. Having served as the heart of the fishing town for a long time, the street is mainly lined with dried seafood shops. The street gets filled with many people during the annual Kogashi festival of the Kinomiya Shrine as well as the festival of Yuzen Shrine held regularly in autumn as it is used as the passage for the Shinto ritual.
Location
| | |
| --- | --- |
| Name | Atami Shopping Arcades |
| Web Sites | http://travel.ataminews.gr.jp/en/what-to-see/ |
| Address | 11 Taharahon-cho and 6-6 Taharahon-cho, Atami-shi, Shizuoka |
| Access | Approximately a minute's walk from JR Atami Station |
| Inquiries | TEL: 0557-85-2222 (Atami City Tourism Association) |