The picturesque scenery of Iya in Miyoshi City, Tokushima Prefecture is known as one of the three most unexplored regions of Japan. The Iya River runs through the Iya Valley, popular for its autumn foliage. If you look down at this deep-cut V-shaped valley from above, you'll see the emerald green river running through, in dazzlingly far distance below.Iya Valley has been awarded as two stars Michelin Green Guide and it is also the only place in Japan that have been chosen by the US travel magazine Travel + Leisure for their The 50 Best Places to Travel in 2018.
The Iya Valley extends across an area nestled deep in the mountains through which the Iya River flows. The Iya River originates from the 1,955m altitude Mount Tsurugi. This valley, with its expanses of beautiful untouched scenery, is a symbolic area of Iya, one of the three most unexplored regions in Japan. The Iya River's path through the mountains of Shikoku has caused steep banks 80 to several hundred meters tall to form on both sides of Iya Valley. The Iya River has a meandering path, and there is a part of the valley that looks like the Japanese hiragana character "hi" (ひ). There is also a Peeing Boy Statue standing on the edge of a precipitous cliff, and folklore says that local children used to imitate this as a test of courage.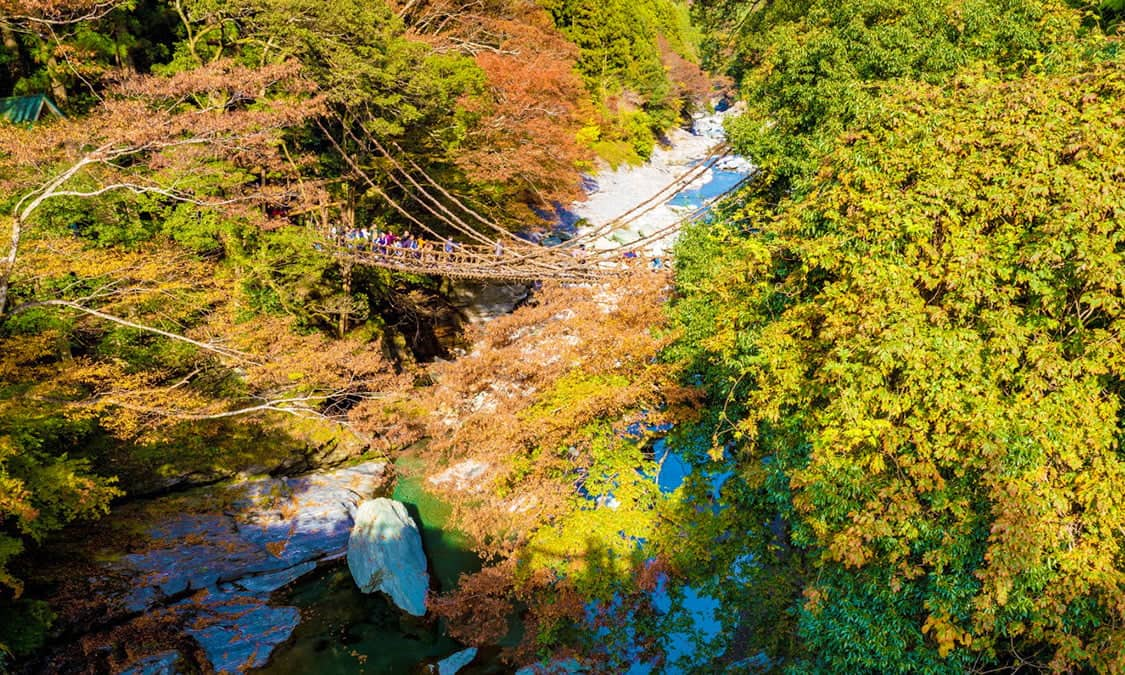 In fall, the scenery of Iya Valley is decorated with the autumn foliage on trees such as maples and zelkovas. The reflection of the red leaves on the surface of Iya River is truly beautiful.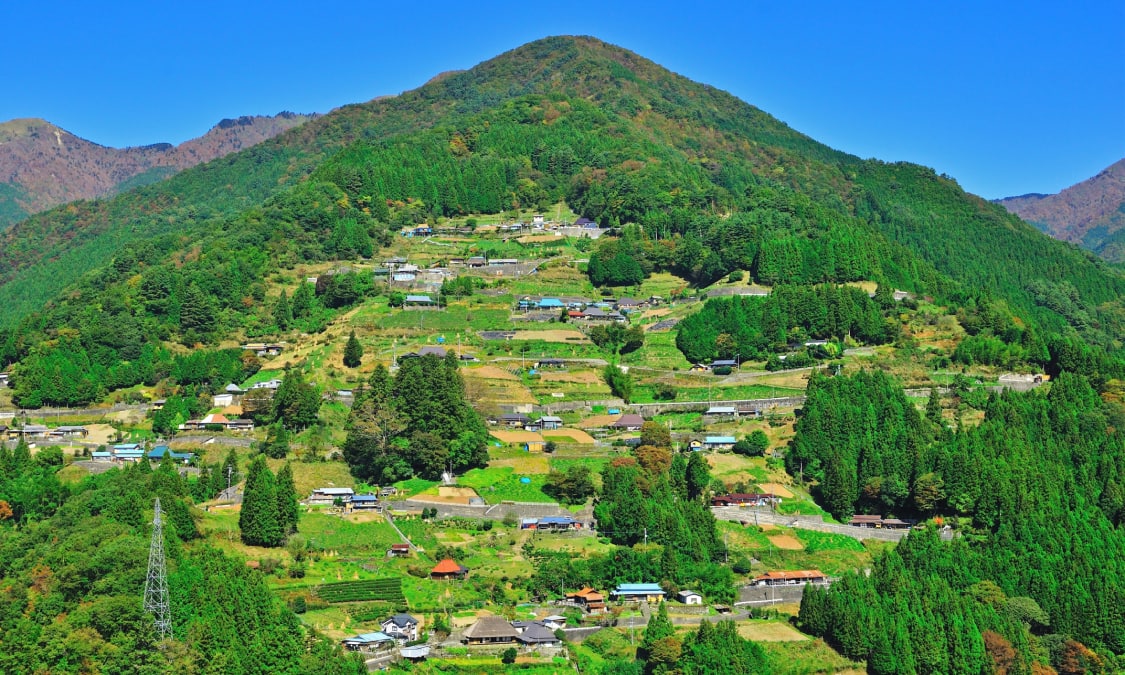 One recommendation is the taxi plan that will enable you to get the most out of Iya Valley, the only place in Japan that has been chosen for the major US travel magazine Travel + Leisure's as The 50 Best Places to Travel in 2018. You will feel like you've been transported to an otherworldly utopia as you travel around the Ochiai Village and the Nagoro Scarecrow Village.
Fee: 8,300 yen per person
Reservation: 4 days in advance
Available period: April to the end of September
Inquiries: TEL:0883-76-0713 (Sora-no-Sato)
Location
Name
Iya Valley
Web Sites
https://miyoshi-tourism.jp/en/spot/iyakei-peeingboy/
Address
Tanouchi, Nishiiyayamason, Miyoshi-shi, Tokushima
Access
Around 120 minutes by car from Tokushima Awaodori Airpor
Around 1 hour from Ikawa-Ikeda IC, Tokushima Expressway
By JR Dosan Line, get off at Awa-Ikeda Station and take the Shikoku Kotsu bus bound for Kazurabashi then get off at Furo-no-tani bus stop. It is right outside the bus stop.
Inquiries
TEL:0120-404-344 (Miyoshi City Tourist Information Center)