Tonami Tulip Park is themed around tulips, which are both the flower of Toyama Prefecture and Tonami City. A Tonami Tulip Fair is held every spring, when around 3 million tulips of various dazzling colors come into splendid bloom. The fair coincides with the Golden Week holidays from late April to early May, so it makes a great idea for a day out during your vacation!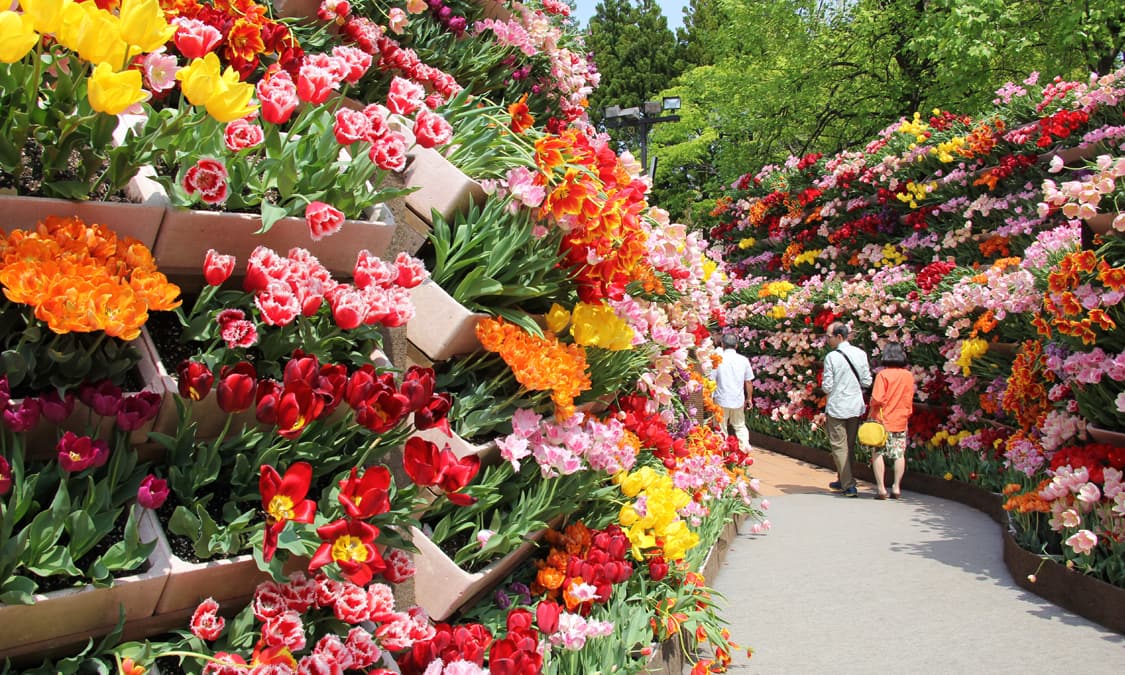 Toyama Prefecture has the highest production of tulip bulbs in Japan. In spring, tulips come into spectacular bloom throughout the prefecture, creating picturesque scenery for visitors to enjoy. With around 3 million tulips blooming across an approximately 12-hectare venue, Tonami Tulip Fair is the largest tulip fair in Japan. The fair is held in Tonami City. There are all sorts of exciting, impressive spectacles to be seen, such as pictures formed by the colors of the tulips, the rare sight of a flower bed floating on a gourd-shaped pond, and valleys of flowers. A variety of events will also be held, such as a flower fashion show. The fair makes the perfect day out for families, couples, and friends.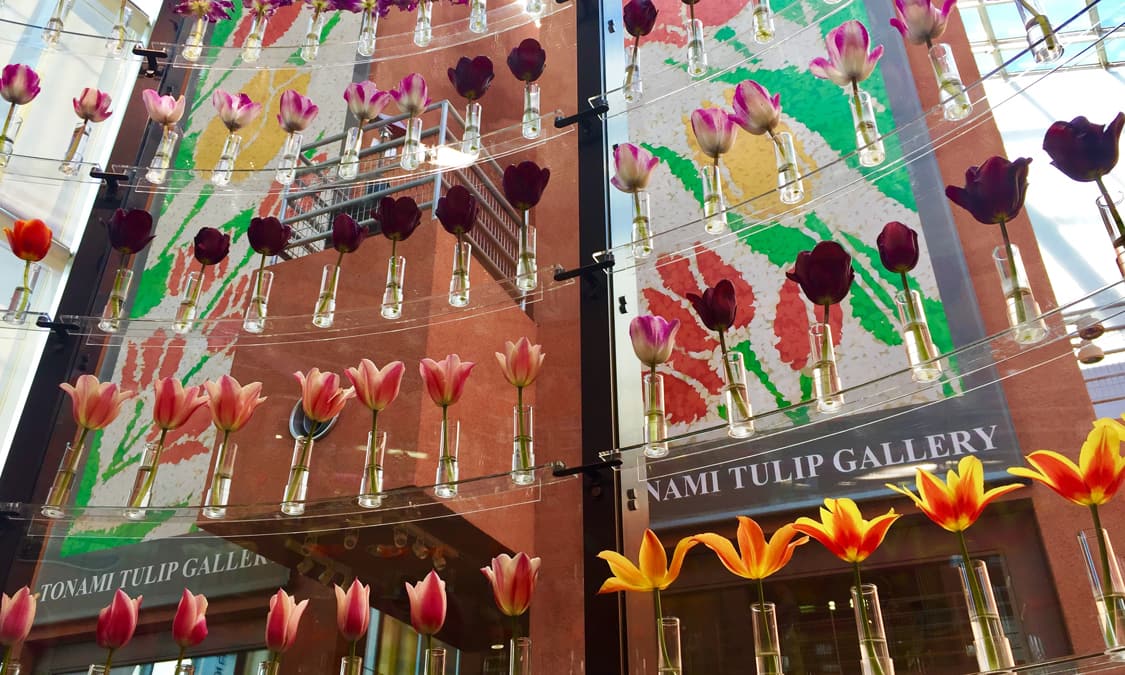 The Tonami Tulip Gallery is the only place in the world where tulips are in bloom all year round. Here, you can learn about the secrets and history of tulips and enter a "tulip palace," where you are surrounded from all angles by a 360° panorama of tulips. There is also a multipurpose hall and a shop selling cute souvenirs. A particular recommendation is relaxing in the café and viewing the tulips. Tulips in full bloom created by Tonami's natural blessings of sun and water and the skills of people who love tulips are always waiting to meet you at the gallery.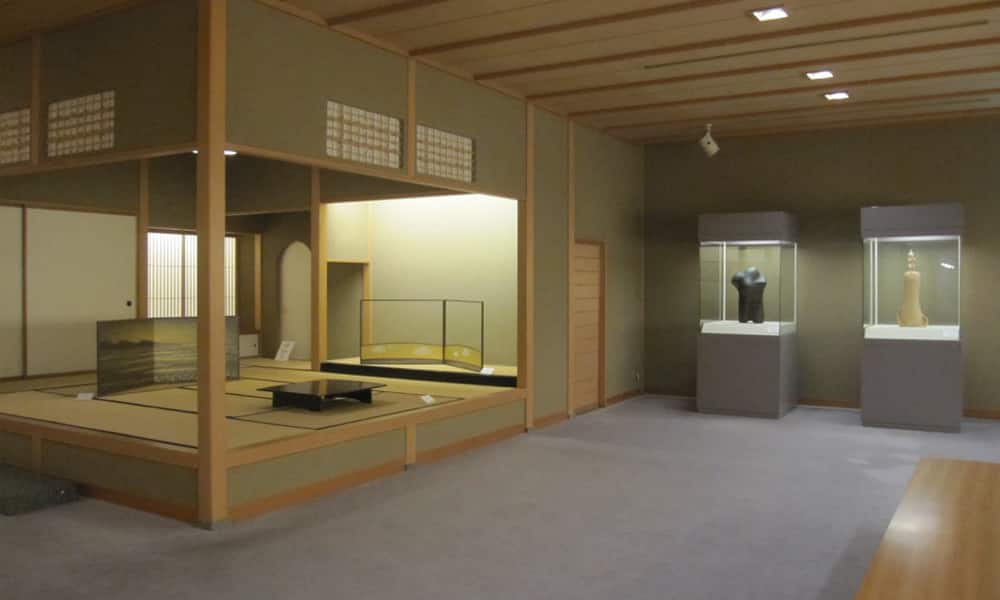 The Tonami Art Museum is located just to the east of the tulip park. On the first floor, there is a temporary exhibition room that can house large-scale exhibitions, and there are three permanent exhibition rooms on the second floor. Oil paintings of artists with links to Tonami are on permanent display. These artists include the Japanese painter Akira Kaho, and the western-style painters Keiichi Kiyohara and Kaneaki Fujimori. The museum also collects the works of renowned photographers such as Robert Doisneau and Jeanloup Sieff, and works of art relating to the town, and displays them in its permanent exhibitions. The museum is gaining popularity for both its unique, high-quality exhibitions and its original activities, such as workshops for residents of the city.
Location
| | |
| --- | --- |
| Name | Tonami Tulip Park |
| Web Sites | http://fair.tulipfair.or.jp/en/ |
| Address | 1-32 Hanazono-machi, Tonami-shi, Toyama |
| Access | Approximately 15 minutes' walk from JR Tonami Station |
| Inquiries | TEL:0763-33-7716 (Tonami Tulip Gallery) |