Enjoy the exquisite taste of oysters purified in deep ocean water
Savor the new local specialty of Nyuzen in Toyama Prefecture: oysters purified in deep ocean water. The Nyuzen Town Oyster Road consists of 21 shops offering fresh oysters throughout the year.
Nyuzen's deep ocean water
Nyuzen is a town famous for its plentiful spring water, located in the Kurobe River alluvial fan set against the backdrop of the magnificent Japanese Alps. The subsoil water also flows richly from the floor of the ocean off of Nyuzen with an abundance of cold, mineral-rich water unique to the Sea of Japan at depths of 300 meters or deeper. The deep ocean water of Nyuzen is known for containing a greater amount of oxygen and a good balance of minerals compared with those in other regions. Drawing on these properties, Nyuzen is utilizing its unique deep ocean water in various industries.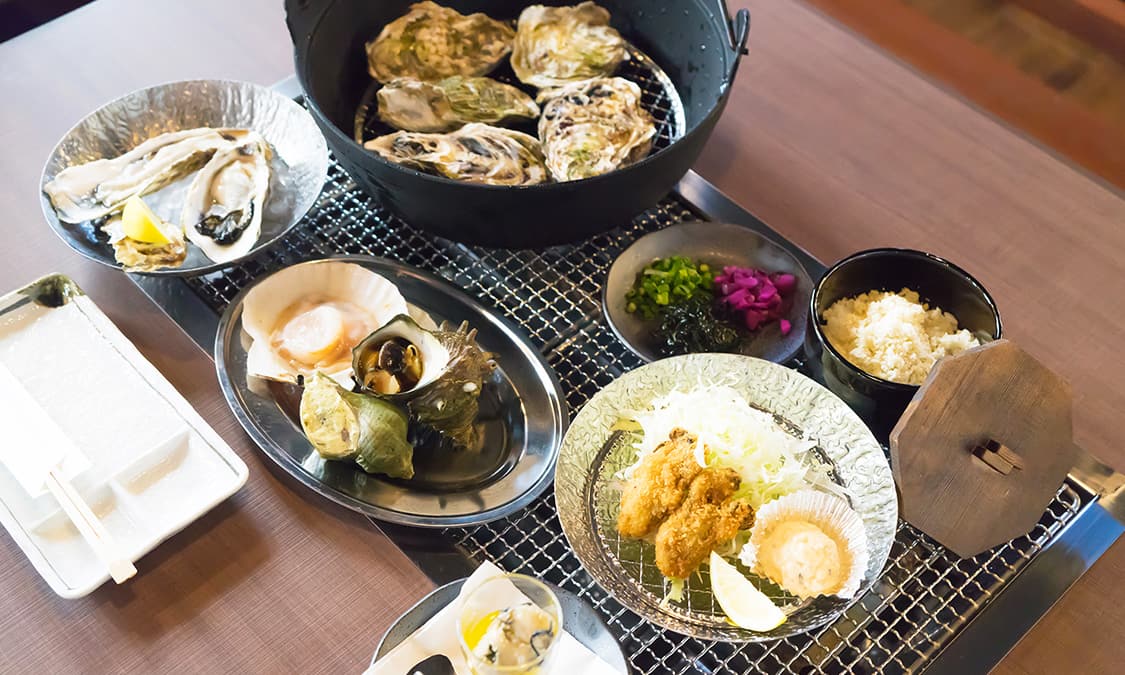 Oysters purified in deep ocean water
Deep ocean water has unique properties including cleanliness and stable low temperatures and is rich in minerals. At Nyuzen, oysters are cultivated and purified using the deep ocean water sourced from the coast of Nyuzen, taking advantage of the oysters' biological property to inhale and exhale large amounts of seawater. Seeking the town's clean, deep ocean water, seasonal oysters gather from all over Japan, which means you can enjoy safe and delicious oysters any time of year in Nyuzen.