The "jade coast" hides Japan's national stone cherished from the prehistoric Jomon period
Hisui Coast, or jade coast, is located in the town of Asahi in Toyama. It's a beautiful area with emerald green waters and a sandy beach that stretches east to west for approximately 4 kilometers. Aptly named for the raw jade stones that wash up onto shore, Hisui Coast is a popular destination for swimming during the summer as well as roaming the seaside looking for jade stones.
While most jade-producing areas in Japan are limited to rugged mountains, Hisui Coast is a rare environment even in the world where jade stones washed up from the ocean can be collected in a fun and safe way. Since jade washes up on shore on heavy waves, your best chance for jade hunting is about three days after a day of rough seas. Increase your chances even more by getting tips from guides of the Hisui Megumi-no-Kai (Association for the blessings of jade) at Hisui Terrace, a tourism exchange center. Have fun encountering not just jade stones, but various other lovely rocks as well.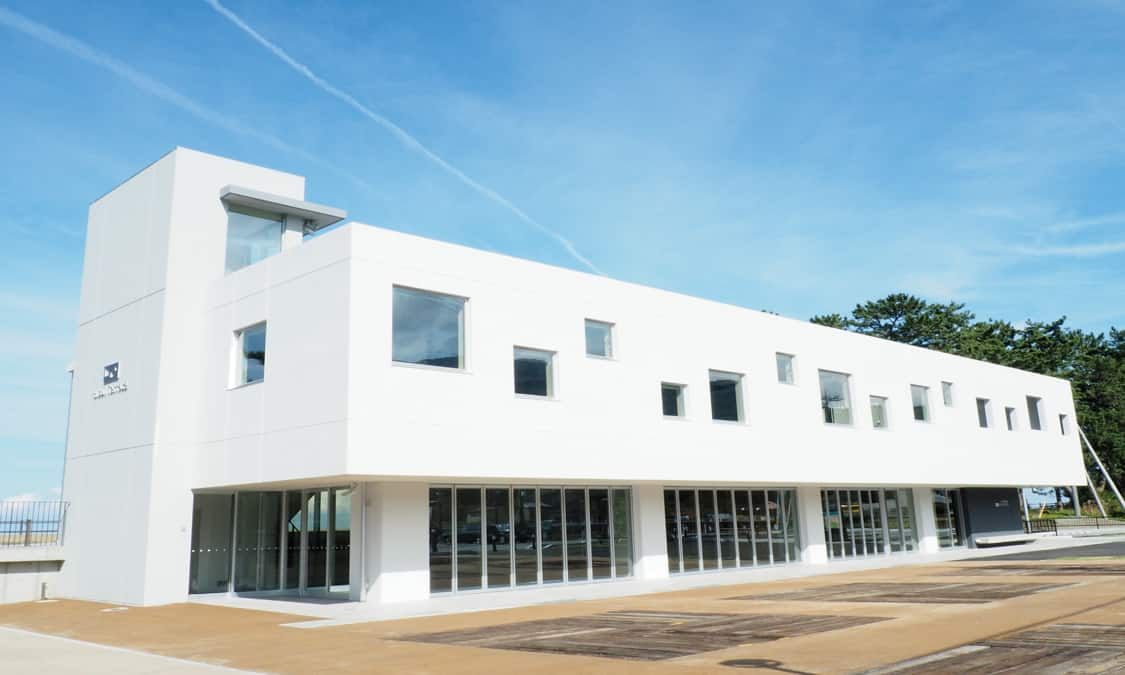 Hisui Terrace tourism exchange center
Hisui Terrace opened in October 2018 as a tourism exchange center for Hisui Coast. Visitors can relax while taking in the sparkling view of Hisui Coast from the terrace, rooftop and a hall for holding various events. It also serves as a cycling station with bicycle rentals and tool rentals for bicycle repairs. The station is also fully equipped with cooking space, showers, and bathrooms. Make this your center for all activities and cultural exchanges in Asahi town, including swimming in the sea, jade hunting, fishing, cycling, and mountain climbing.
National Route 8 near Hisui Coast is lined with banners for tara-jiru, or soup with cod, earning the road the nickname Tara-jiru Kaido (street). Tara-jiru is a type of miso soup made with chunks of an entire cod from head to intestines, originally created by the wives of fishermen who made the soup from freshly caught cod and ate them on the beach sitting in a circle. When a local inn served tara-jiru to tourists, it became so popular that now the Tara-jiru Kaido is bustling with visitors. Savor the unique, rustic fisherman's dish brimming with flavors of fresh cod and miso.
Location
| | |
| --- | --- |
| Name | Hisui Coast |
| Web Sites | (In Japanese) https://www.asahi-tabi.com/hisuikaigan/ |
| Address | Miyazaki, Asahi-machi, Shimoniikawa-gun, Toyama |
| Access | 1 minute' walk from Etchu-Miyazaki Station on the Ainokaze Toyama Railway |
| Inquiries | TEL: 0765-83-2780 (Asahi Town Tourism Association) |