We will adapt to new environmental changes and strive for sustainable growth.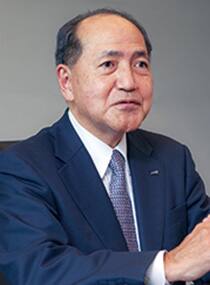 We would like to thank all our shareholders and investors for your support of the ANA Group.
In the second quarter of the fiscal year ending in March 2024, we actively captured the recovering passenger demand and achieved increased revenue and profit in all business segments. Sales revenue reached \1,002.7 billion, an increase of \212.0 billion compared to the same period last year. Due to continued cost management efforts, operating expenses increased by \113.7 billion only. As a result, both operating income and operating profit margin reached record highs.
In our international passenger service, we actively captured the recovering inbound demand for visiting Japan, resulting in a sales revenue that expanded to 2.2 times the previous year, reaching a record high. In our domestic passenger service, we strengthened promotional activities targeting the recovering leisure demand and achieved steady revenue growth through improved unit prices. In our international air cargo service, despite sluggish demand, we made efforts to maintain unit prices. In our LCC service, by expanding the operation of international flights and actively capturing inbound demand for visiting Japan, we achieved significant revenue growth.
However, as a new business risk, it has become necessary to conduct inspections on the Pratt & Whitney engines installed on the Airbus A320・321neo aircraft operated by ANA. As a result, we have made the decision to reduce number of flights on certain routes during the second half of the fiscal year. With the safety of operations as our top priority, we will implement measures to minimize inconvenience to our customers and mitigate the impact on our financial performance.
We understand the business risks, however, airline business has been performing well and we have made progress towards achieving our full-year performance targets. Based on this, we have made the decision to resume dividend distributions. We recognize that shareholder return is an important management priority, and we will continue our efforts to maintain stable dividends and strengthen further returns in the future.
The ANA Group is committed to working together with all employees to ensure sustainable growth while adapting to environmental changes. We sincerely appreciate your continued support of our ANA Group.
October 2023
President and CEO
Koji Shibata