Announcing the "Flight Schedule for Fiscal Year 2020"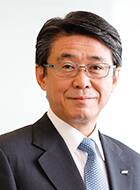 We would like to express our deepest gratitude for the support you have provided.
In the nine months ended Dec. 31, 2019, ANA recorded our highest ever sales for a third quarter. Although the core air transportation business was impacted by sluggish demand for cargo services amid United States and China trade friction and slowing down business travel demand as well as typhoons and other factors, our domestic passenger service demand performed well. On the other hand, profits were lower than the same period last year due to the upfront increase in expenses—chiefly labor and aircraft costs—associated with our initiatives to enhanced safety and quality service as we lay the groundwork for future business expansion.
We recently unveiled our Flight Schedule for Fiscal Year 2020 which reflects the allocation of international departure and arrival slots at Haneda Airport starting with the summer 2020 schedule. As we expand our network, ANA will become the first Japanese airline to serve to Shenzhen, Istanbul, and Stockholm, and we will also begin offering flights to Milan and Moscow, expanding the ANA network. As we continue to pursue a dual-hub strategy that takes full advantage of both Haneda Airport and Narita International Airport, along with addressing the various needs at both airports, such as providing connections for our Japanese customers, foreign visitors, and customers traveling between Asia and North America, we will also be strengthening Japan's competitiveness on the international stage and contributing to regional revitalization.
Vanilla Air's operations has been completely transferred to Peach.Peach operate as a new company continues to develop potential demand and hopes to become Asia's leading LCC that provides new values to the people in Japan as well as Asia.
The new coronavirus is spreading, especially in China. We will continue to monitor the situation for changes, anticipate all risks, and address the situation with careful consideration.
We look forward to your continued support and patronage of the ANA Group.
January 2020
President and CEO
Shinya Katanozaka