Tailored Trips For
Solo Travellers
Enjoy solo travel to the fullest
Travel solo and discover your very own Japan
Safe, clean and with a fully developed transportation infrastructure, Japan is an ideal destination for solo travelers. Explore the four seasons, food, amazing sights, history and culture to find your very own experience.
THINGS
TO DO
JAPAN'S
HIDDEN GEMS
The natural beauty of the distinct seasons of Japan create many wonderful sceneries. In addition to the numerous World Heritage sites scattered throughout the country, there are many hidden gems yet to be discovered.
Savor the vast wilderness of Japan with all five senses, including the island of Yakushima covered in thousands-year-old Yakusugi cedars and mossy forests; Shiretoko, a paradise of drift ice and a diversity of fauna and flora; and the virgin beech forest of Shirakami Sanchi.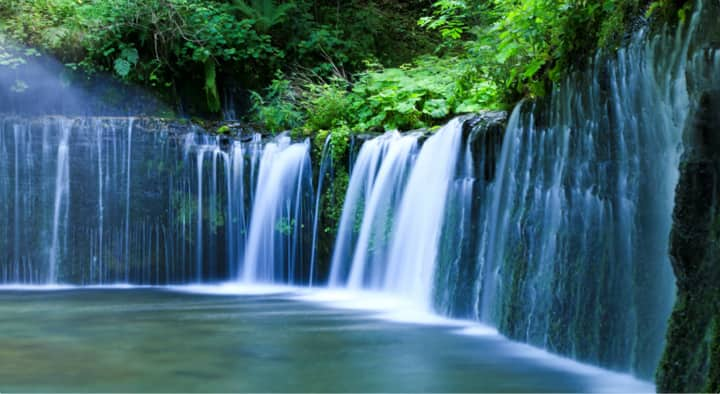 From the breathtakingly beautiful autumn leaves of Tsutanuma Pond to Japan's clearest waters of Niyodo River, there are so many sights still undiscovered to the world.
JAPAN'S
EXPERIENCES
Stop by the town festival here, trek the mountains there, then cycle across the sea on the Shimanami Kaido route… Create your own personal Japan travel plan!
Spring, summer, fall or winter, Japan's nature presents a different expression for every season. Experience the seasons to the fullest while hiking through various mountains, valleys and wetlands.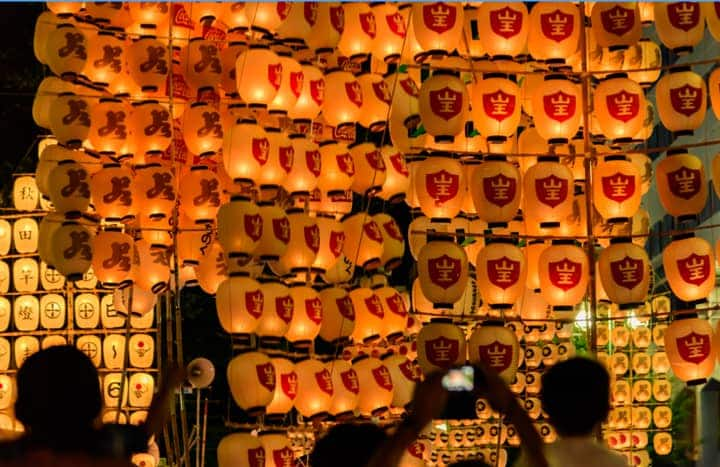 Kimono, tea ceremony culture, festivals and cuisines are some of the many aspects of everyday life in Japan in which the country's traditions are still alive to this day. At every destination, be sure to experience its unique local culture.
KANSAI
HISTORY
As the land of the ancient capitals Kyoto and Nara, the Kansai region preserves numerous historical architectures. Take a trip back in time as you let your mind wander to the olden days.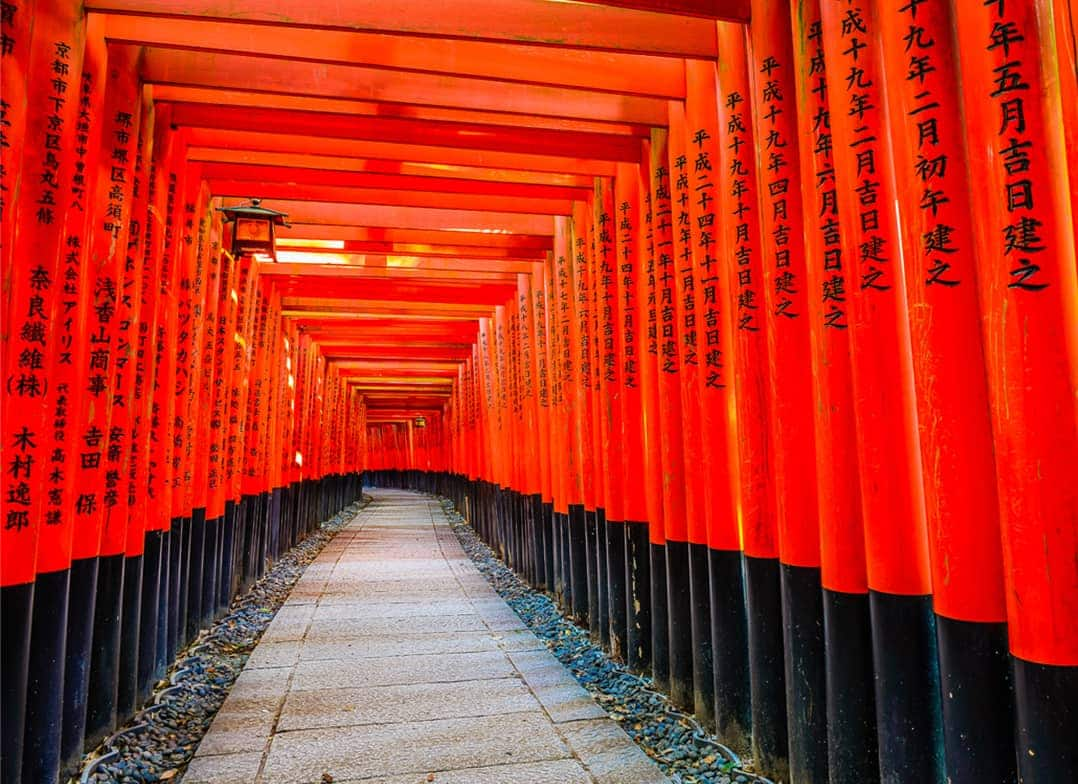 Kyoto is home to countless beautiful temples and shrines filled with history that symbolize Japan, such as the 1,300-year-old Fushimi Inari Shrine famous for its thousands of vermillion torii gates and the glistening golden pavilion of Kinkaku-ji Temple resting upon a beautiful Japanese garden.
Even more ancient than Kyoto, the entire old capital city of Nara is like a World Heritage site. There is much to see, such as Japan's largest bronze Buddha statue in Todai-ji Temple, and the serene deer, said to be messengers of the gods, living in the vast precincts of Kasuga Taisha Shrine.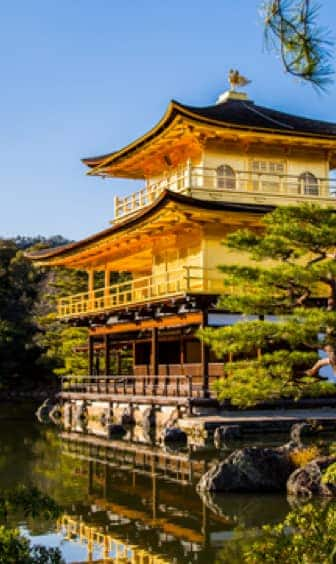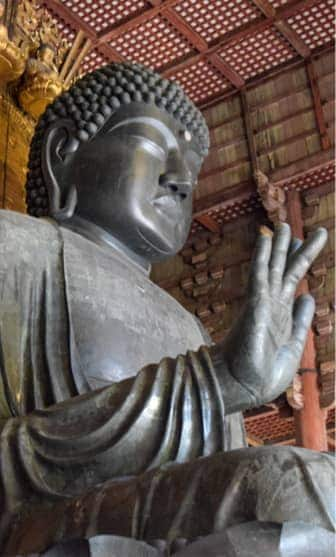 ACCOMODATIONS
From reasonably priced business hotels with ample facilities, to temple lodgings offering monk training experiences, you are sure to find the perfect accommodation for your solo trip.
Travel like a Japanese businessperson! Affordable but with plenty of amenities and security, business hotels are an excellent option for travelers on a budget while ensuring a safe stay.

Temple lodgings host travelers coming to worship at the temple. Try the rare and uniquely Japanese experience of staying at a temple, which often offers various ascetic training experiences such as seated meditation and vegetarian Buddhist cuisines.
FOOD
From authentic Japanese cuisine at reasonable prices to casual take-out shops, there are numerous exciting dining options for solo travelers in Japan.
Craving sushi during your solo trip? There are many sushi bars all over Japan where you can casually enjoy fresh seafood at affordable prices.

Located in every corner of town, 24-hour convenience stores offer a surprisingly wide variety of products.

Teishoku is a nutritionally balanced set meal, usually with a Japanese-style main dish paired with side dishes and rice. In addition to chain restaurants like Yayoiken and Ootoya, small local eateries also offer hearty teishoku meals.