The Kifune Shrine is an historic shrine located in the town of Kuramakibune, Sakyo Ward in Kyoto City, Kyoto Prefecture. The shrine offers a variety of attractions, such as nighttime illuminations during the Tanabata Festival period and fortune-telling papers where the words of divination appear when the paper is floated on sacred water. It is also known to enshrine the god of matchmaking, and the shrine's amulets and goshuin (shrine's seal stamped onto a notebook) are also popular. The Kifune Shrine and its surrounding area is a place of interest that continues to attract many visitors.
In the legend/festival of Tanabata, which is known throughout East Asia, it is common in Japan to write your wishes on a piece of paper and to place it on a bamboo tree. At Kifune Shrine during the Tanabata season, you will enjoy a supremely refreshing evening among the relaxing sounds of the streams from Kibune River and the wind as it blows through the bamboo trees. Why don't you write your wish on a piece of paper and hanging it on a bamboo branch, and pray to the god of Kifune Shrine?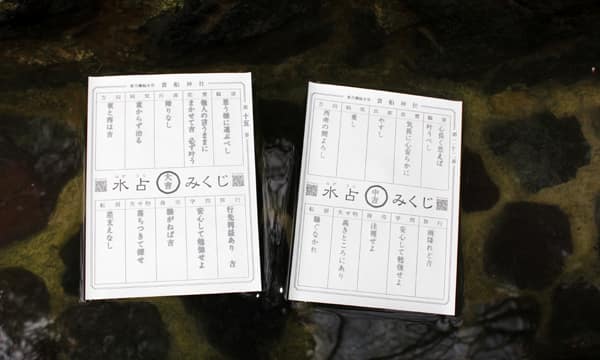 The opening hours of the shrine are extended during the light-up period, so, good-luck charms and written oracles (omikuji) originating here can be purchased even at night. Above all, the most famous and popular one is the truly unique "water oracle," where the words are said to float to the surface if it is placed in the water in the temple. Recently, Kifune Shrine has become popular for the god of matchmaking, but it was originally known for the god of water, and the water oracles were often said to be accurate because the god of water knows all.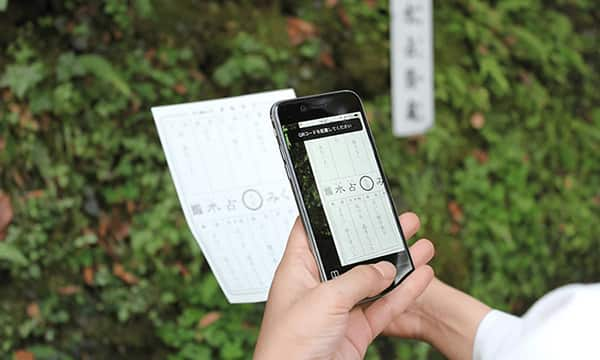 Scan the QR Code on the written oracle to receive an explanation written in English, Traditional Chinese, Simplified Chinese or Korean. Wi-Fi access is also freely available in the temple grounds.
Location
| | |
| --- | --- |
| Name | Kifune Shrine |
| Address | 180 Kifune-cho, Kurama, Sakyo-ku, Kyoto-shi, Kyoto-fu |
| Price | Shrine visit: Free (paper strip JPY 100, water oracle JPY 200) |
| Telephone | TEL: 075-741-2016 |