The Shirahige Shrine in Takashima City, Shiga Prefecture features a torii gate in Lake Biwa, and has become popular in recent years as a picturesque photo spot with a beautiful sunset. Shirahige Shrine is located north-west of Lake Biwa and was built about 2000 years ago. It is said to will bring a variety of fortunes, such as longevity, marriage, academic achievement and so on. Read all about Shirahige Shrine, said to boast the longest history of all the shrines in the Omi Province.
The name of the shrine, "Shirahige," means "white beard" in English, and true to its name, the god of this shrine is known as a god of longevity. The god also provides divine blessings for all areas of people's lives and occupations such as marriage, childbearing, good luck, academic achievement, and safe transport both on land and sea. The enshrined deity is Sarutahiko-no-mikoto.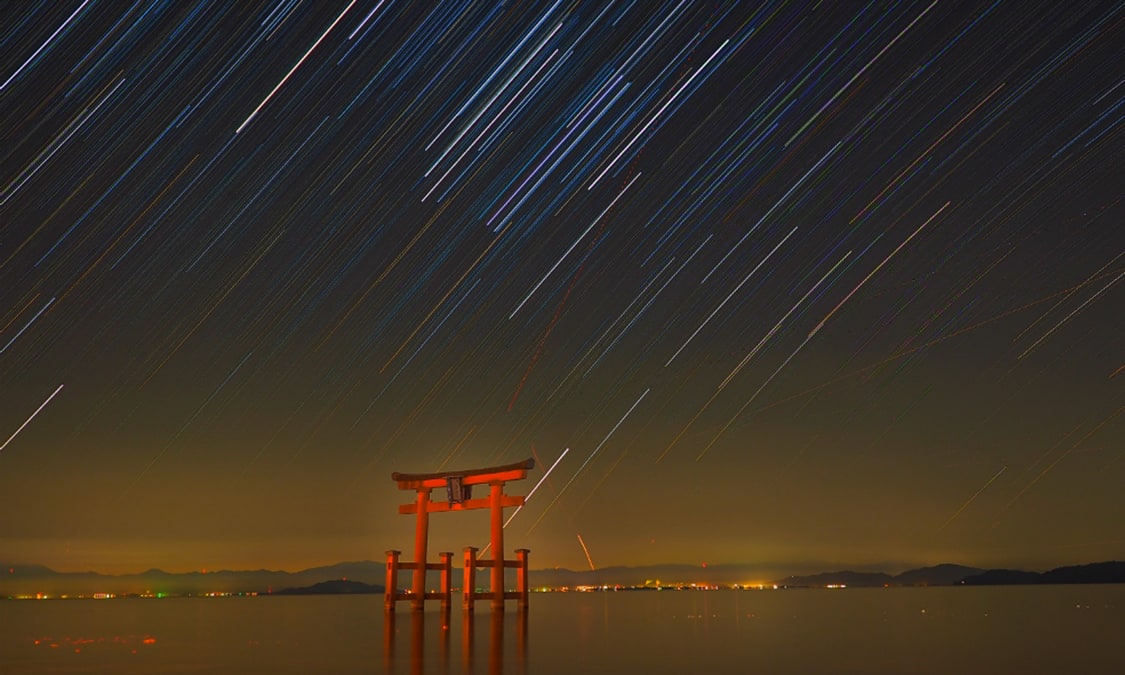 The scenery is wonderful during the daytime, but there's nothing quite like the spectacular scene of the sun setting over Lake Biwa. It's definitely worth viewing the torii gate in the lake at various times of day. The torii gate in the lake is lit up for approximately two hours after sunset on the weekend. It is sometimes lit up for even longer on special occasions such as New Year's Eve.
Location
Name
Shirahige Shrine
Web Sites
https://en.biwako-visitors.jp/spot/detail/306
Address
215 Ukawa, Takashima-shi, Shiga
Access
JR Kosei Line Omitakashima Station 13 min. by taxi (car)
Immediately after alighting at the "Shirahige-jinja Mae" bus stop
Business Hours
9:00~17:00
Inquiries
Biwako Visitors Bureau (emailnews@biwako-visitors.jp)