Besshi Copper Mine Memorial Museum
The Sumitomo Group jointly established this memorial museum in order to pass down the achievements at Besshi Copper Mine, one of Japan's three great copper mines, for generations to come.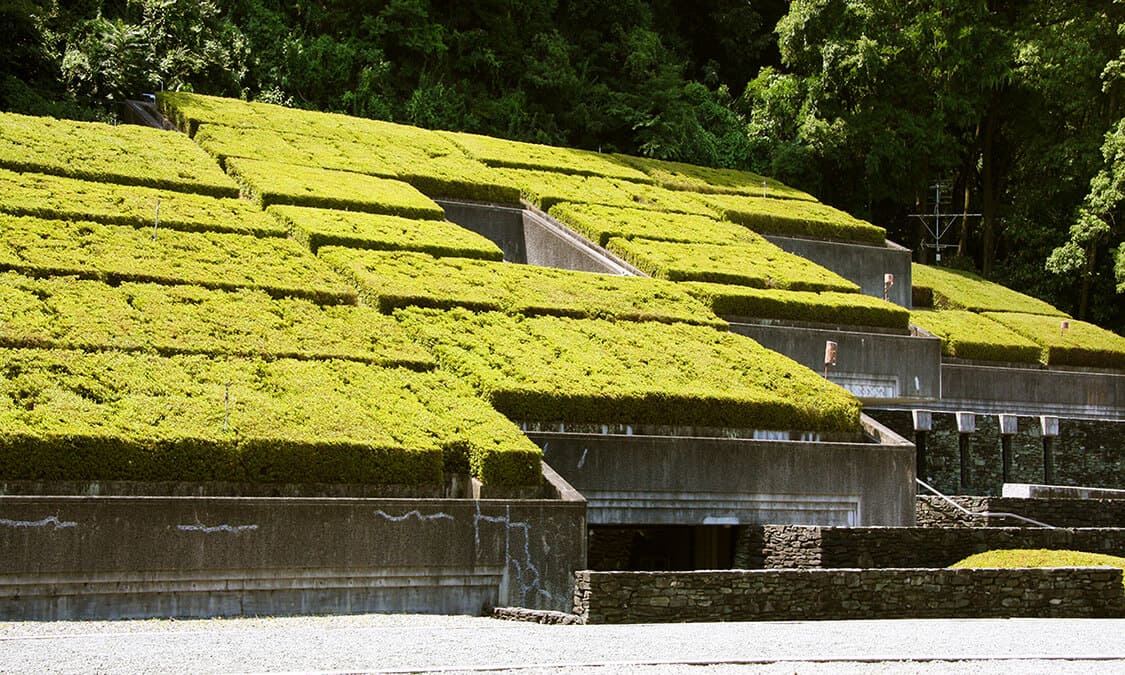 The museum's design makes use of the slopes of the mountain, and is partially underground. The museum is made up of areas that introduce the history of the Sumitomo Group at Besshi Copper Mine, the techniques, and the lives of the employees. Visitors can also learn about the circumstances at the time. On the roof of the memorial museum, ten thousand Satsuki azaleas were planted to commemorate the May opening of Besshi Copper Mine. Around May, these flowers come into bloom, allowing visitors to enjoy a different type of scenery.