Korakuen is a garden created by a daimyo (feudal lord) that represents the Edo period. It is designated a Special Place of Scenic Beauty.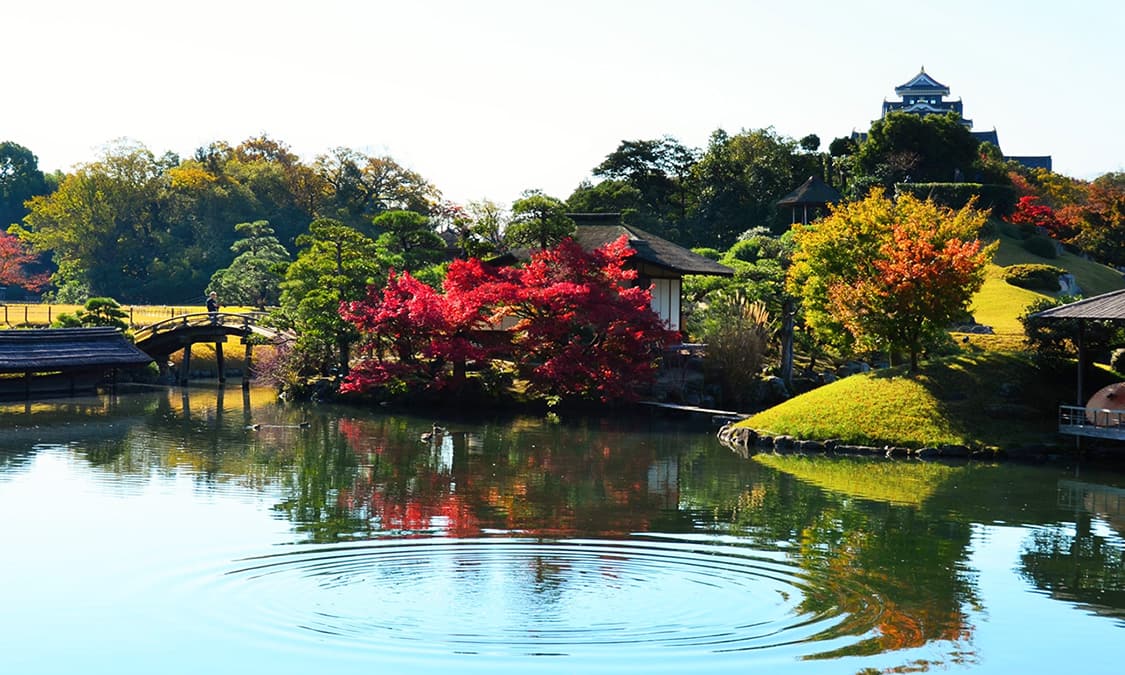 Korakuen's uniquely breathtaking scenery is vast and vivid, and features an up-close view of Okayama Castle with Mount Misao as a backdrop. It is a circuit style garden designed so that the scenery changes as you stroll, with a large pond, man-made hills, and tearooms connected by paths and streams.
Each season brings new flowers and red leaves to enjoy.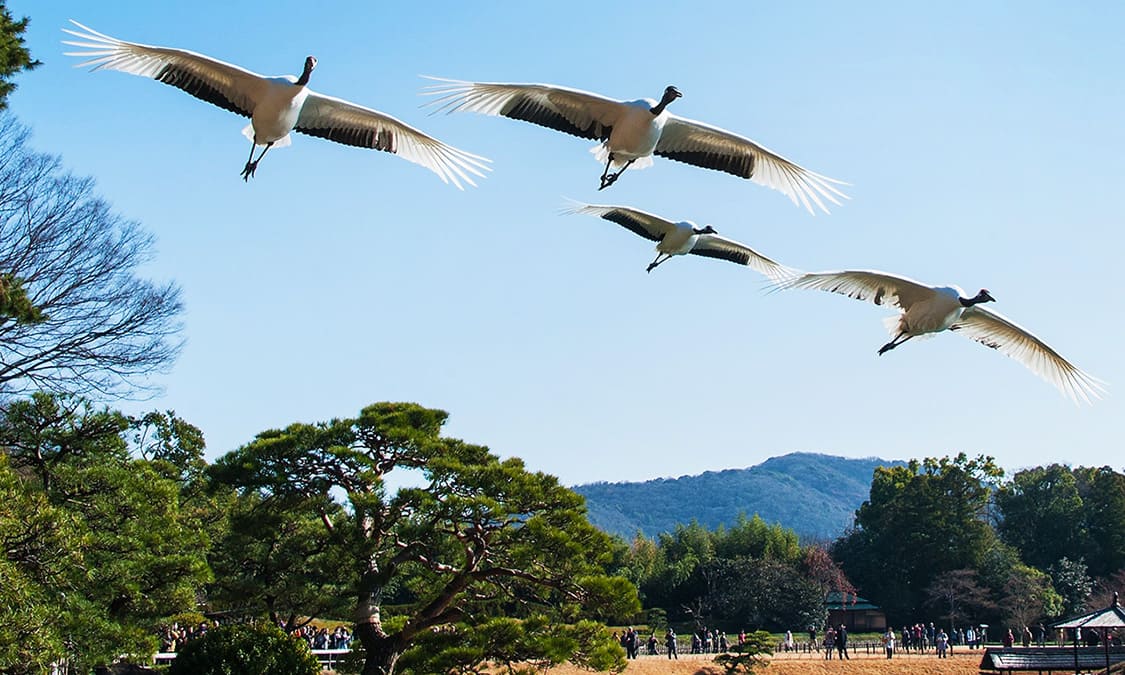 They used to be free to roam around the park and guests were very fond of them.
Currently, red-crowned cranes are let out from their cages to walk around the park on specified days from September to February.
Get an up-close glimpse of the elegance of these red-crowned cranes in this famous park.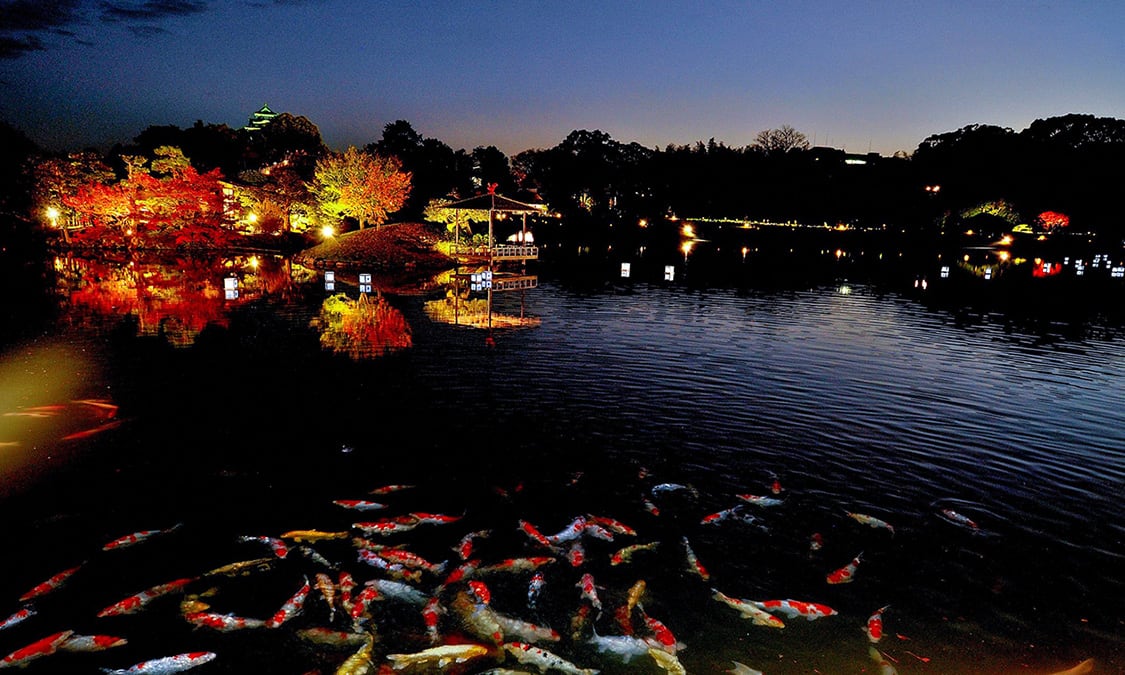 From spring to fall, a night illumination event called Garden of Dreams is held.
Visitors can feast their eyes upon the park decorated by the graceful lighting created by Japanese umbrellas, bamboo-lanterns, and the multi-dimensional illumination of the trees and historical buildings of the park.
On the historic noh stage, there are performances of the traditional Japanese arts noh and kyogen, as well as music.
Spring: Late April to early May
Summer: August 1–31
Fall: Mid–late November
Location
Name
Okayama Korakuen
Web Sites
http://okayama-korakuen.jp/english/
Address
1-5 Korakuen, Kita-ku, Okayama
Access
About 20 minutes' drive from Okayama IC (around 8km)
About 25 minutes' walk from JR Okayama Station (around 1.8km)
Take the bus from platform 1, Korakuen Entrance Bus Terminal, JR Okayama Station, and get off at Korakuen-mae bus stop. Korakuen is right next to the bus stop.
Take the inner-city tram in the Higashiyama direction for 4 minutes, get off at Shiroshita, and walk for 10 minutes.
Opening Hours
March 20-September 30: 7:30-18:00
October 1-March 19: 8:00-17:00
Opening hours may be changed due to events being held.
Inquiries
TEL:086-272-1148
Price
Adults (under 65 years old): 400 yen, Seniors (65 years and over): 140 yen, High school students and younger: Free admission (Until March 31, 2019)