Uno Port is an important arrival and departure point on such routes as to Shikoku and Seto Inland Sea (Naoshima, Teshima, and Shodoshima) that closely related to local life. In addition, cruise ships from foreign country also stop by here.
Uno Port has become one of the places in the contemporary art festival "Setouchi International Art Festival" which established on 2013 and artworks will scatter around the port.
This art festival is held every three years with the aim of revitalizing Setouchi's area and introducing Setouchi's charm to the world with the theme of "Sea Revival", and the place will be held in two ports, Takamatsu Port and Uno Port as well as Naoshima and 12 other islands, and more domestic and foreign tourist will visit. Currently, besides the exhibition period, we continue work on ART SETOUCHI and work in regional events.
In addition to various works of art and events around Uno Port, various facilities that can create art creation experience, such as fashionable restaurants, cafes, stores are increasing, and all day long this is an area that you can enjoy.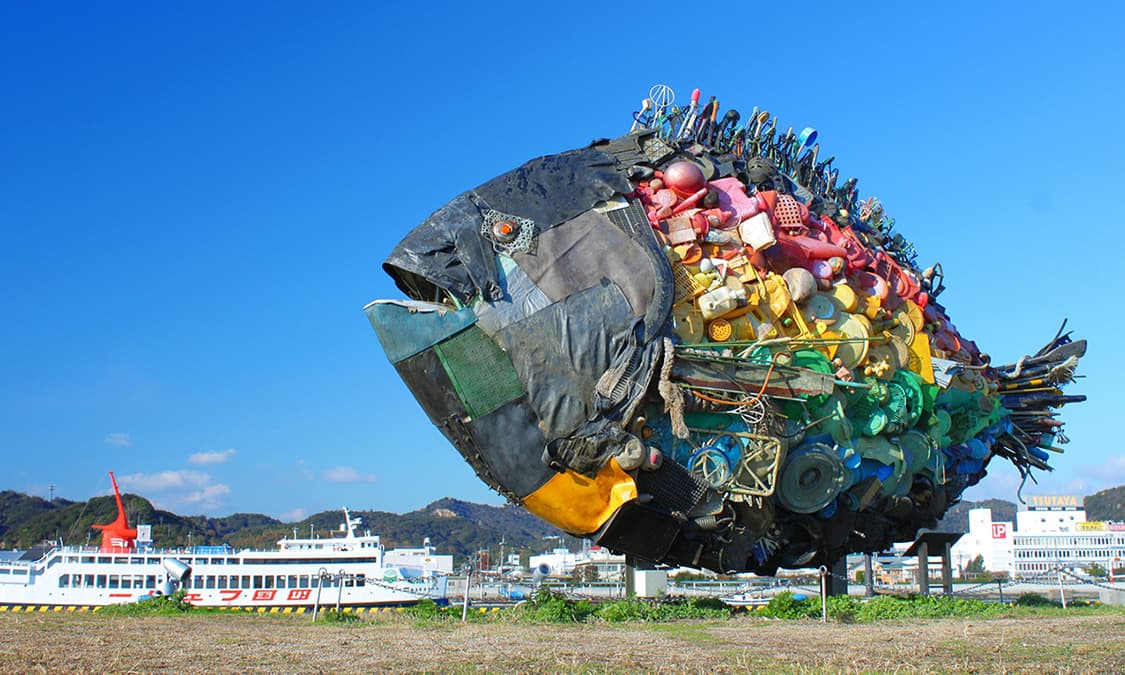 Chinu (Kurodai) is objects that collect as unnecessary items from home and created to be artworks at the first Seto Inland International Art Festival on 2010. After that, in every three years, we replace the damaged part by sea wind and retouch the colors.
In the 2016 Setouchi International Art Festival, a child of Uno Chinu was born, "Uno Kochinu". The inside of Uno Kochinu is a slide and is popular among the children.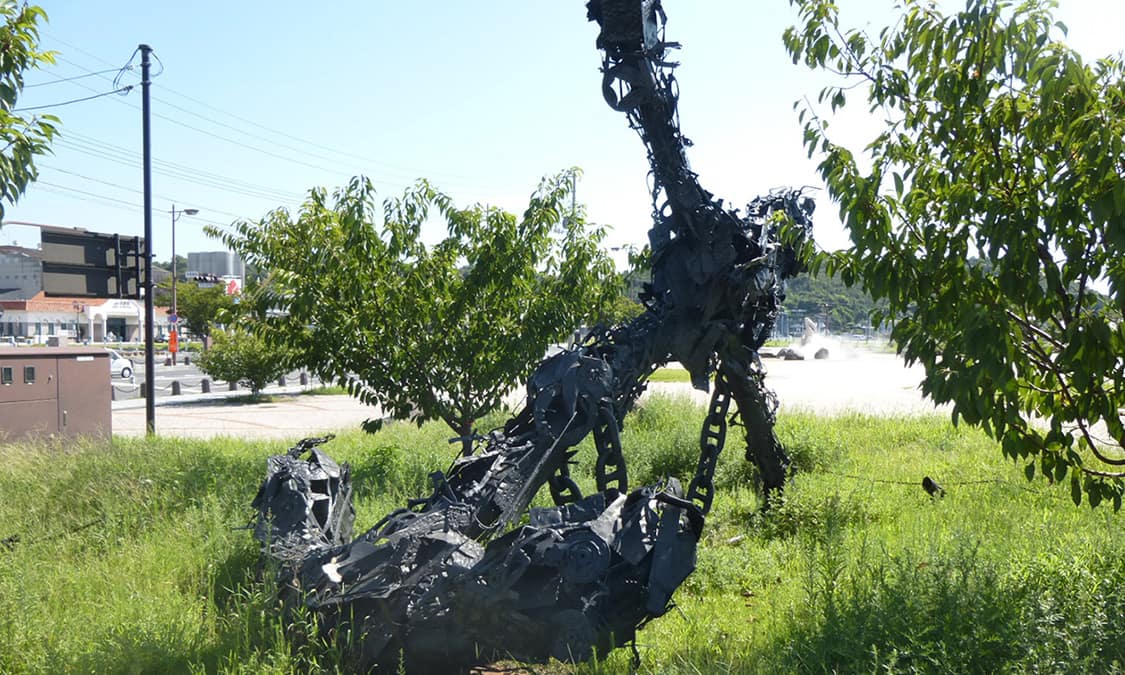 The massive work of 3D art is made from the anchor of a former Japanese Imperial Navy vessel and the propeller of a Norwegian ship. The iron parts made in the workshop and then weld them to 3D works. Like the incrustations that grow from the bottom of the sea, the works still continue to grow.
Supported by Mitsui E&S Holdings Co., Ltd.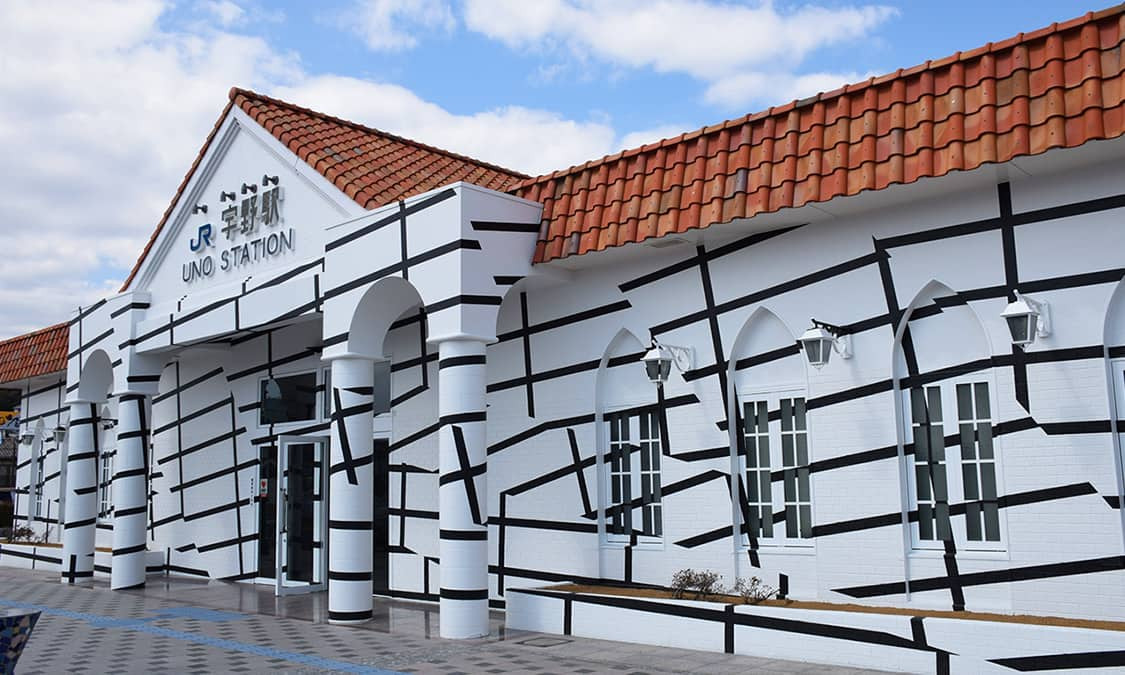 Together with JR West that launches sightseeing train "La Malle de Bois", this project turns four stations on the Uno Port Line (Uno, Bizen-Tai, Hachihama, and Tsuneyama) into artworks for more enjoyable journey from Honshu to Uno Port, the gateway of the island.
The colors attract visitors by change from station to station with simple color, black and white.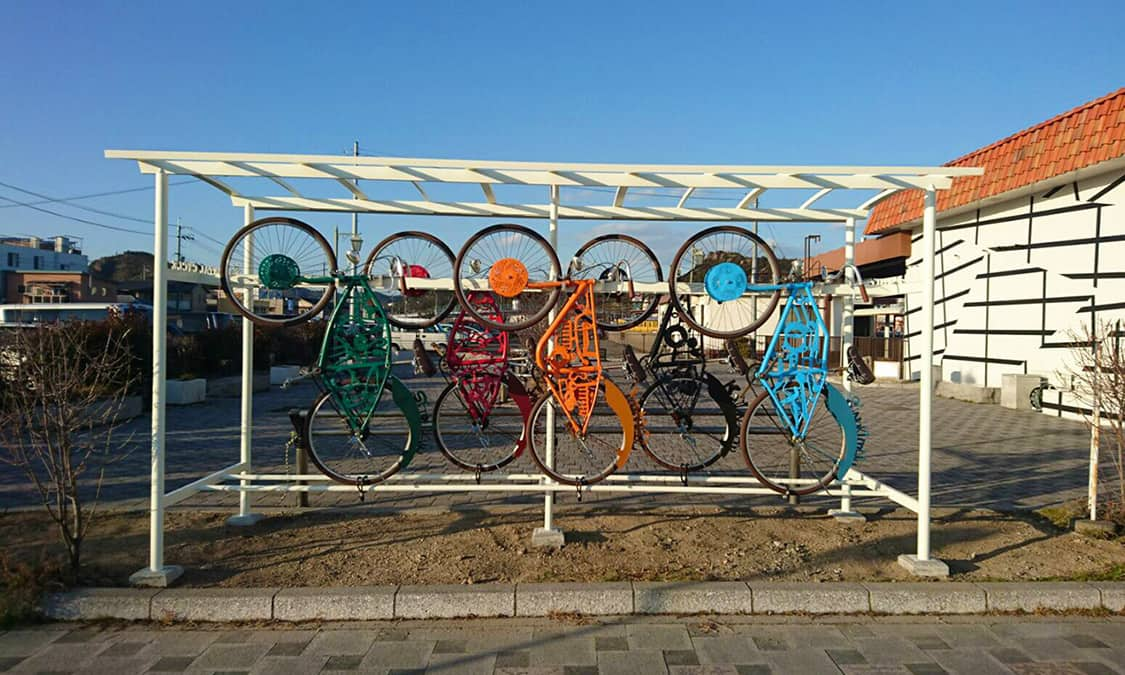 This project makes an artwork from the abandoned bicycle. The metal is heated, hammered, and welded onto a new bicycle. The bicycle can be rented to explore the Uno town where the port and railway station are located.
Rental fee: 600 yen per day
Deposit: 2000 yen (full refund upon return)
Available only 10 units
Inquiries: TEL:0863-21-3546 Tamano City Tourism Information (inside JR Uno Station)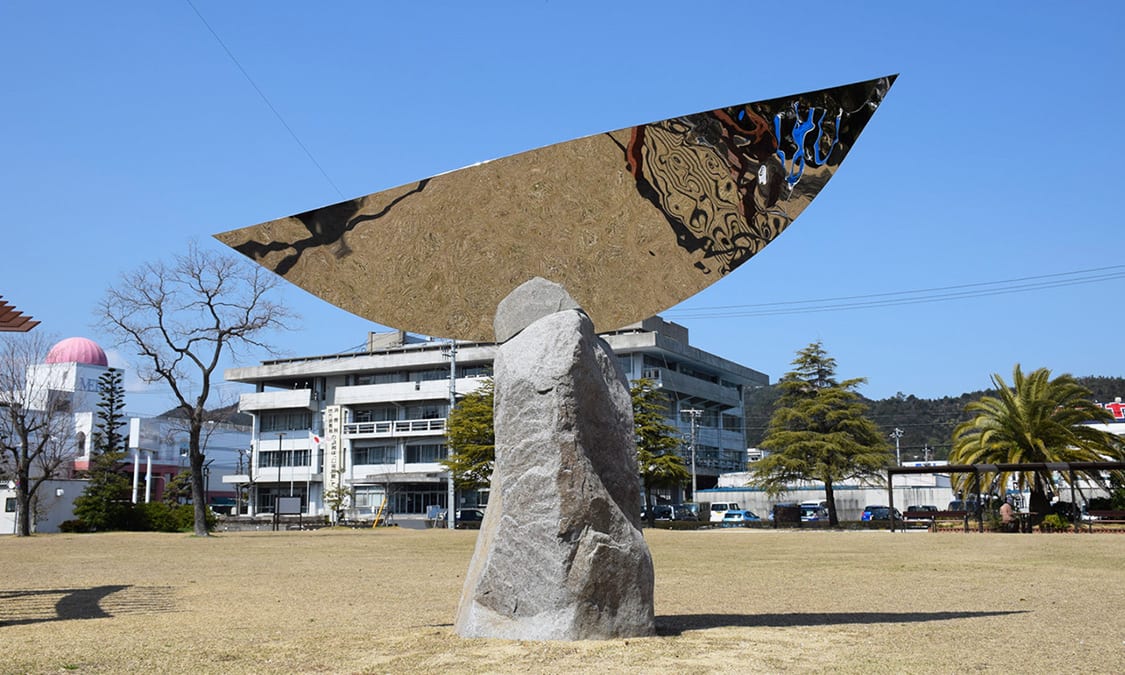 Sea water is concealed within a sculpture made of lightweight titanium. It takes the form of a boat that guides people, or a seed that carries life, or a drop in a vast ocean. The boat appears to swim slowly across the sky while reflecting the surrounding views in its mirrored surface.