Kinojo Castle, the setting of Japan's legendary folk tale "Momotaro"
Kinojo Castle, located in Soja City in Okayama Prefecture, is a constituent of the cultural properties forming the Japan Heritage "Okayama, the Birthplace of the Legend of Momotaro--A Tale of Conquest Handed Down Through Ancient Kibi Heritage." The legend behind the folk tale "Momotaro" includes Ohkibitsuhiko-no-Mikoto and a band of ogres. The mountain castle built by the demon Ura is said to be Kinojo Castle, which has since been selected among Japan's 100 best castles.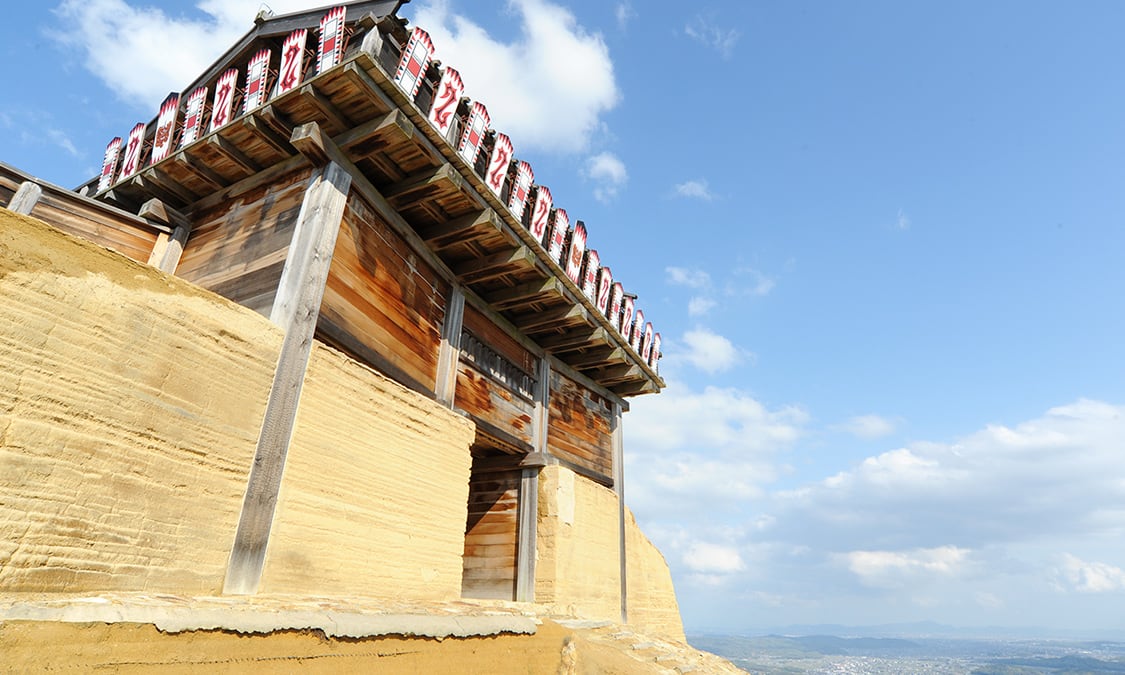 The castle gate, excavated in 1996, was built in the latter half of the 7th century. The ancient mountain castle is said to have been established by the Yamato Imperial Court, but much of its history still remains a mystery. The West Gate and corner building have been restored and both can be seen close-up. Especially mesmerizing is the vast panoramic view of Soja from the West Gate.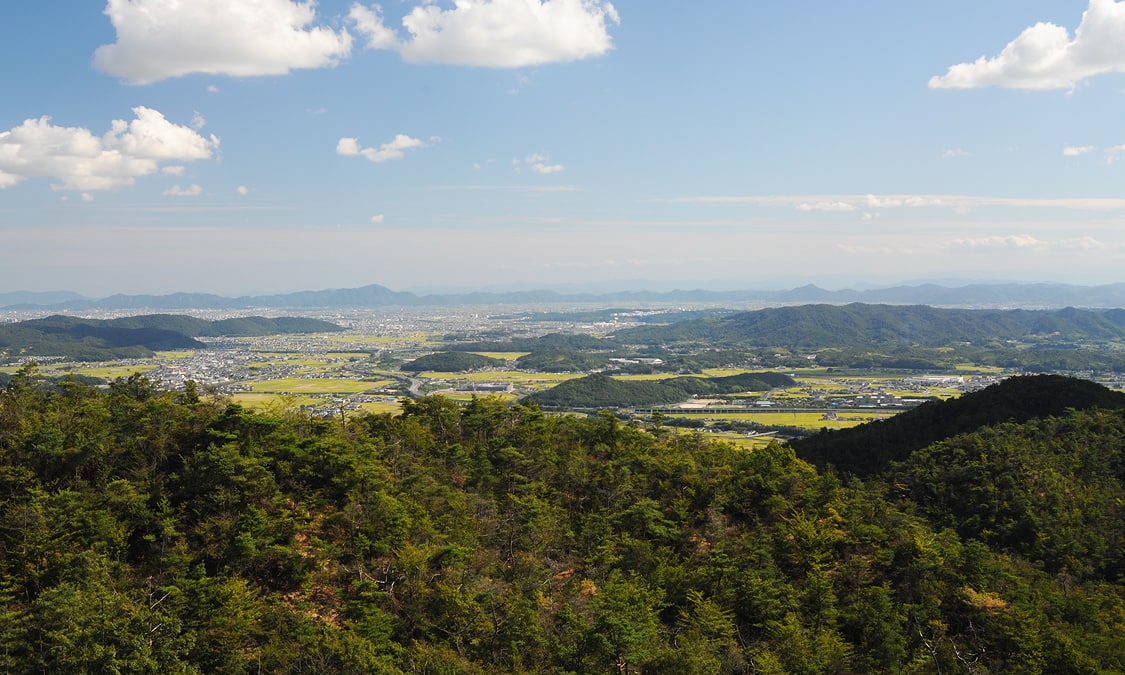 From the Educational Deck, you can take in the entire view of the restored West Gate and corner building. This is another great spot for a stunning view of Soja when gazing to the south.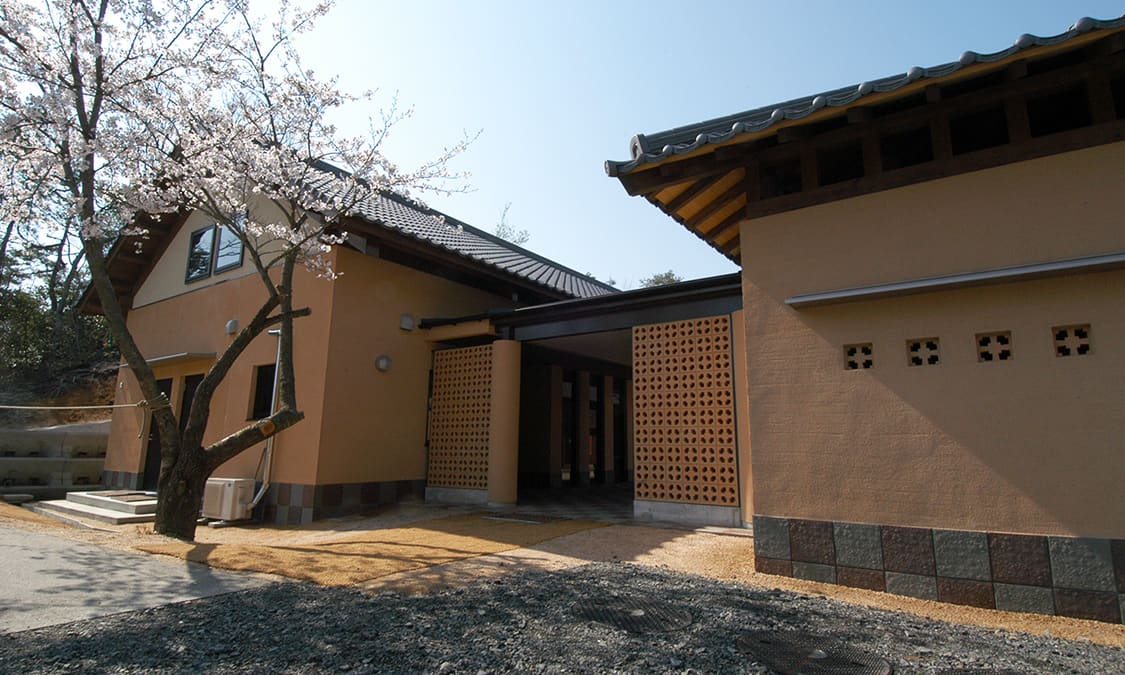 Kinojo Castle Visitor Center
The center introduces visitors to Kinojo Castle, one of Japan's most remarkable ancient castles. The display area exhibits a diorama of the entire Kinojo Castle as well as panels describing the castle gates located in the four cardinal directions. Stop by and learn about the mountain castle before or after visiting to make the experience even more enjoyable. Admission is free.