Inasanohama Beach and Hinomisaki

Inasanohama Beach and Hinomisaki at Shimane Prefecture are a typical sunset beach. You also can enjoy a beautiful harmony between the lighthouse, the sky and the ocean at Hinomisaki. The coastline on the west of the Shimane Peninsula is certified as Japanese heritage in April 2017 as "Sunset on the Sacred Land of Izumo." The sunset seen from there is an incredible sight not just a myth.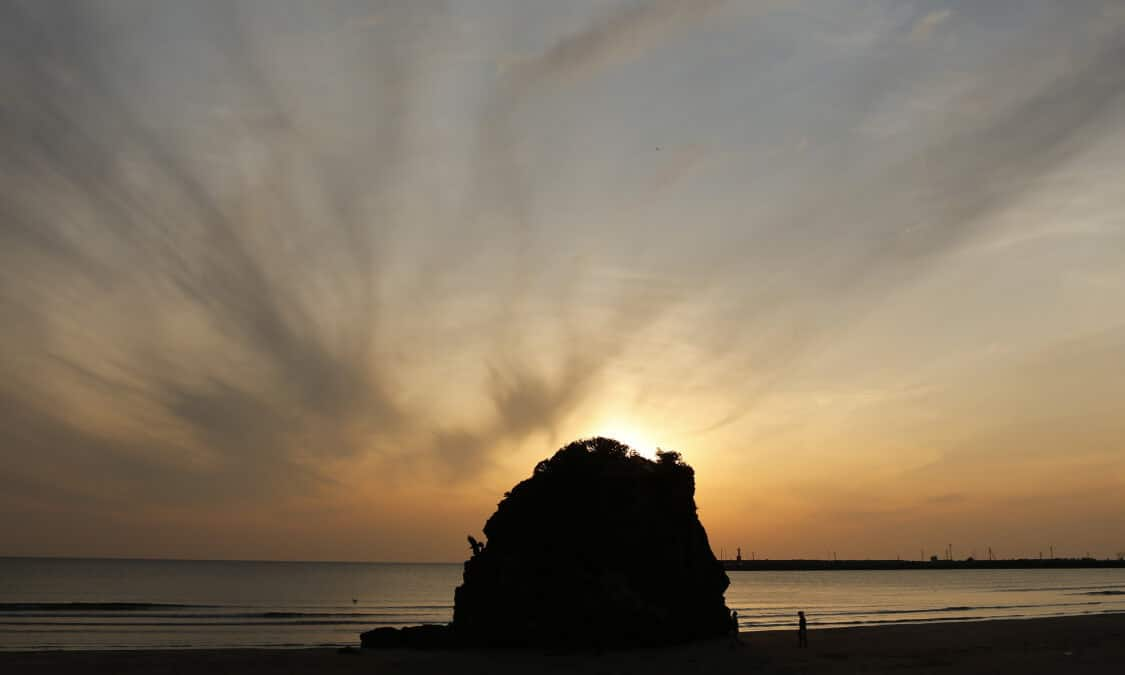 Inasanohama Beach is known as a powerful spot that have deeply related to the Izumo mythology. This is a sacred land where gods from all over Japan are believed to congregate in the 10th month of the lunar calendar.
Your eyes will be pampered by a beautiful coastline scenery drawn by a sandy beach and the glow of dramatic crimson sunset dissipates into twilight.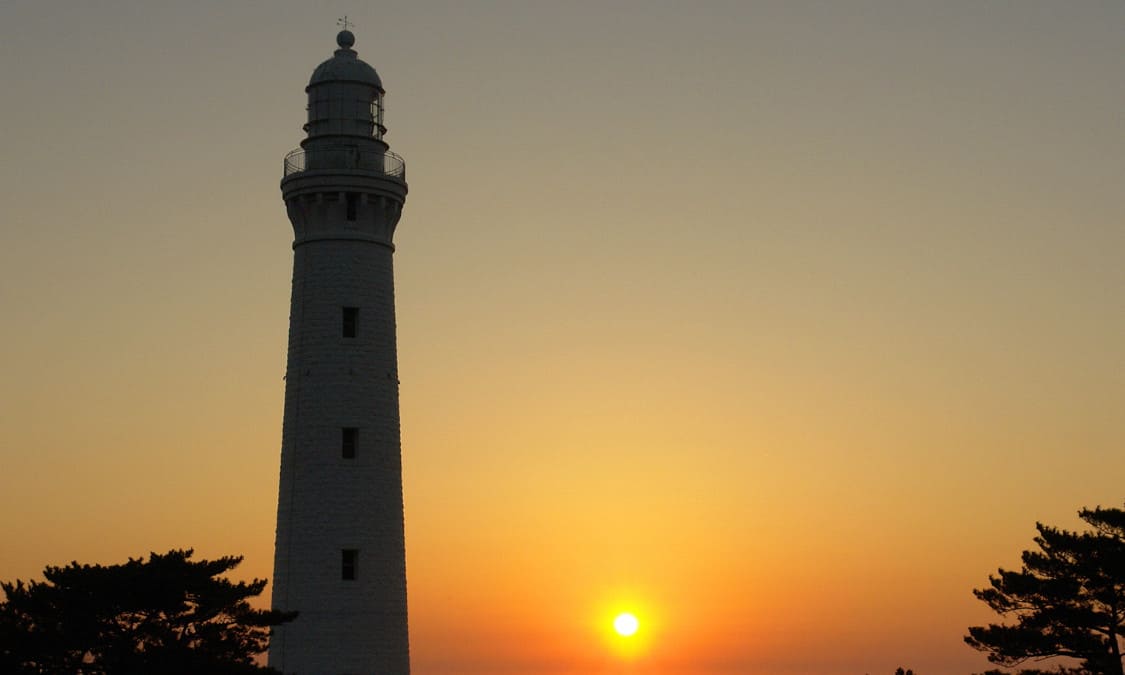 "Izumo Hinomisaki Lighthouse" is the highest lighthouse in Japan that can see the western of the Shimane Peninsula and the Sea of Japan. You can feel the mysterious time as you watch how refreshing the contrast between the chalk-white lighthouse, the sea and the sky meet in a scene full of emotions with the sunset.
Location
Name
Inasanohama Beach and Hinomisaki
Web Sites
http://www.izumo-kankou.gr.jp/english/4764
Inquiries
TEL:0853-53-2112 (Izumo Tourism Association)
Access
Inasanohama Beach:
From JR Izumoshi Stastion, 28 minutes by Ichibata Bus (Hinomisaki Line) and get off at Inasanohama Bus Stop.
From Izumo Grand Shrine, 3 minutes by car or 12 minutes by walk.
Hinomisaki Lighthouse:
From San'indo Shinji IC 35KM, 50 minutes by car.
From Izumoshi Station, 45 minutes by bus.
From Izumo Grand Shrine, 20 minutes by bus.