Tottori Hanakairo Flower Park

Take the free shuttle bus to the beautiful flower park, Tottori Hanakairo Flower Park
Tottori Hankairo Flower Park, located in the town of Nanbu in Saihaku-gun, Tottori Prefecture, is a flower garden with ties to Keukenhof in the Netherlands. A free shuttle bus operates from JR Yonago Station, so even those without cars will have no trouble getting there. Tottori Hanakairo Flower Park is one of the largest flower park in Japan, about 50 hectares in area with 50 m in diameter and 21 m in high of flower dome at the center, a roofed walkway circles the gardens on a 1-km circuit, so you can enjoy the gardens even on rainy days. Enjoy the flowers of the four seasons amid the spectacular landscape, which commands views of the majestic Mount Daisen.
"Hana-no-Tani" (The Netherlands Keukenhof Corner), is a highlight of Tottori Hanakairo Flower Park, and has ties to the world-famous "Keukenhof Gardens" in the Netherlands.
As testament to those ties, this area of the park features Dutch-style flower beds created by a designer from Keukenhof. In spring, myriad varieties of tulips in red, yellow and many other colors, adorn the area.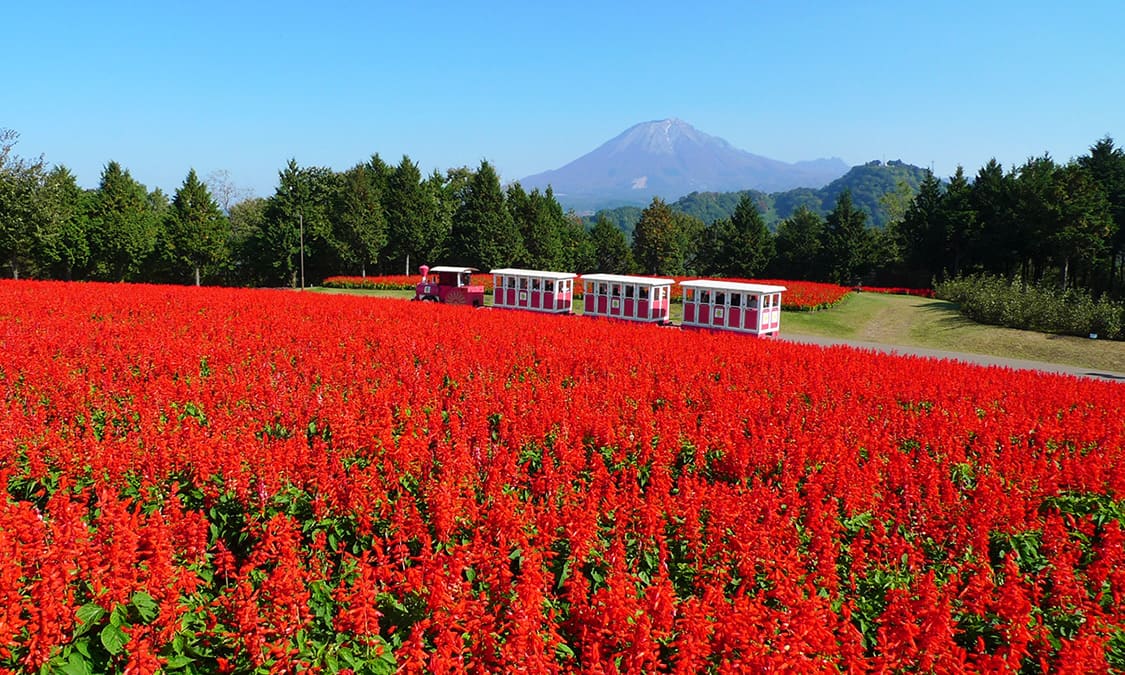 Flower Hillside is a gently-sloping field of flowers that stretches for some 10,000 m2. Violas and poppies are at their best in spring, rudbeckia and blue salvias in summer, and bright red salvia and splendens in autumn. The flowers of the season covering the hillside and the commanding backdrop of the majestic Mount Daisen offer one of the Flower Park's best photograph locations.
Location
Name
Tottori Hanakairo Flower Park
Web Sites
http://www.tottorihanakairou.or.jp/en/
Address
110 Tsuruta, Nanbu-cho, Saihaku-gun, Tottori
Access
10 minutes' drive from Mizoguchi IC on the Yonago Expressway 
Approximately 25 minutes by free shuttle bus from JR Yonago Station
Business Hours
April to November: 9:00 to 17:00
December to January: 13:00 to 21:00 (during illumination period)
January to March: 9:00 to 16:30 (after illumination period)
Night operation until 21:00
Inquiries
TEL:0859-48-3030
Admission
April to November: Adults 1,000 yen; Elementary School and Junior High School Students: 500 yen
December to March: Adults 700 yen; Elementary School and Junior High School Students: 350 yen