Kanemori Red Brick Warehouse

Bayside Shopping and Gourmet at the Kanemori Red Brick Warehouses
The first generation Kumashiro Watanabe founded these warehouses as a business in 1887. The current warehouses were rebuilt in 1909 after a fire had destroyed the previous buildings. The warehouses are now a waterfront tourist attraction and are home to restaurants and souvenir shops.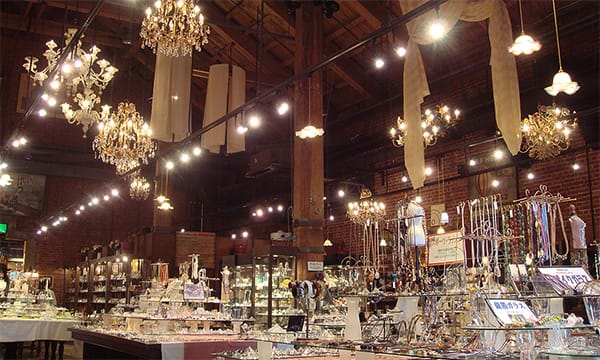 The brick warehouse complex features about 50 shops that are spread out over 4 zones. The Kanemori Youbutsukan (literally, "Western Item Hall") features shops that offer a wide variety of products. The Bay Hakodate zone features cafes and a chapel. The Hakodate History Plaza includes a beer hall and souvenir shops. Finally, the Kanemori Hall serves as a venue for various events, including concerts. Visitors can shop for items and souvenirs that are representative of Hakodate as well as enjoy delicious meals and confections.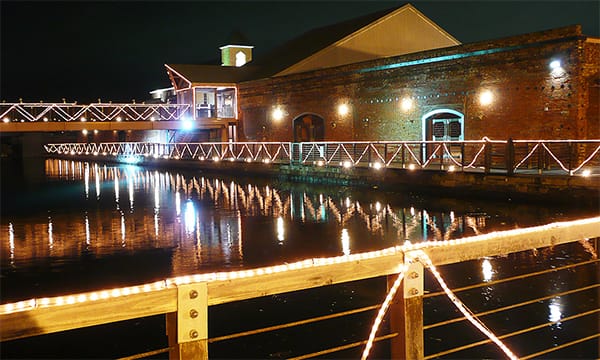 With Mt. Hakodate serving as the backdrop, the brick warehouse complex is also a great spot for waterfront photos. Stand on the Shichizai (literally, "7 fortunes") Bridge and direct your camera straight ahead to capture the warehouses, the water, and Mt. Hakodate all in the same frame. Expert photographers also recommend going at night to a photo spot that is next to the chapel in the Bay Hakodate zone. The lights reflecting on the waters of the canal exude a romantic feel.
Location
| | |
| --- | --- |
| Name | Kanemori Red Brick Warehouse |
| Address | 14-12 Suehiro-cho, Hakodate-shi, Hokkaido |
| Hours | 09:30-19:00 (Business hours vary according to season. Visitors are free to explore the outdoor premises.) |
| Web Sites | https://hakodate-kanemori.com/en |
| Telephone | TEL: 0138-27-5530 |