Sightseeing in Sakaiminato, Tottori and buy fresh seafood as souvenirs from Sakaiminato Seafood Direct
Sakaiminato Seafood Direct, in Showamachi, Sakaiminato, Tottori Prefecture, is highly recommended for sightseeing while in Sakaiminato. You can buy fresh seafood that has just been unloaded at the fishing port as souvenirs. There is also a cafeteria where you can enjoy typical fishing port food. Sakaiminato has large catches of crabs and tuna. In particular, it has Japan's largest catch of red snow crabs and Pacific bluefin tuna. Sakaiminato salmon is unloaded at the port from March to May, fresh Pacific bluefin tuna from June to July, Natsuki rock oysters from June to August, swordtip squid from June to November, red snow crab from September to June, and Matsuba snow crab from November to February. Because these highly recommended seafood varieties are placed out for sale on the very day they are unloaded from the fishing boats, their freshness is assured. Sakaiminato Seafood Direct is frequented visit by locals, making it "Sakaiminato's Kitchen," as well as tourists.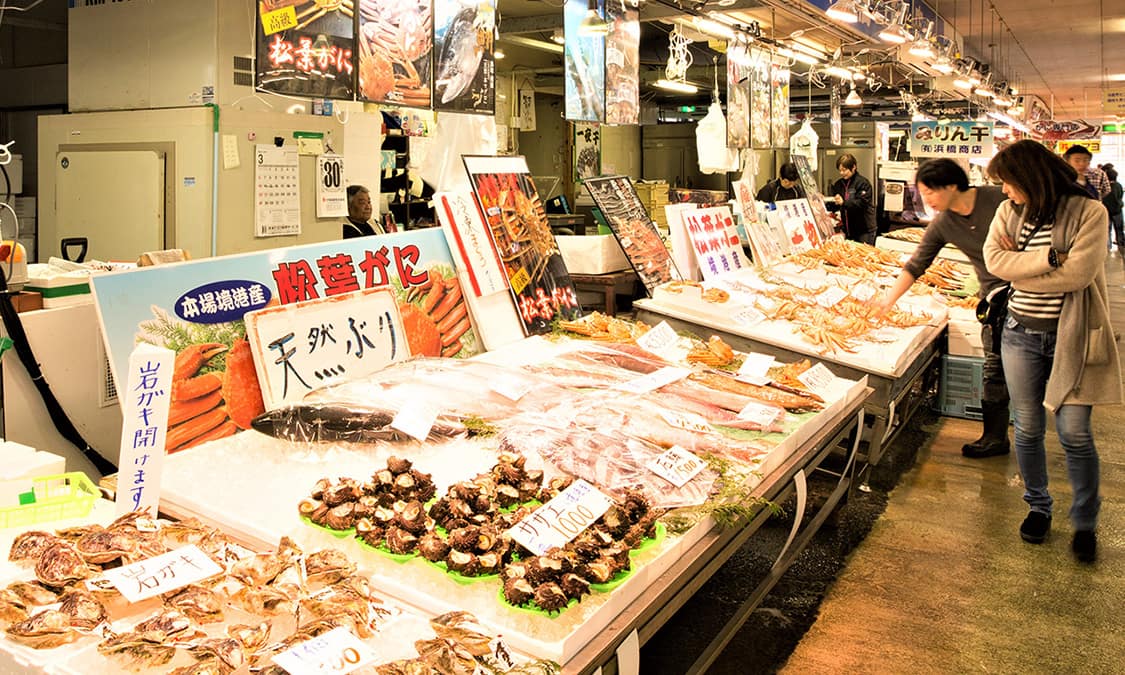 At this popular tourist spot, you can seek the advice of professionals with an encyclopedic knowledge of Sakaiminato's fish as you shop at the 12 fresh seafood stores at Sakaiminato Seafood Direct.
You can have the fresh seafood you have purchased sent directly to your family as souvenirs.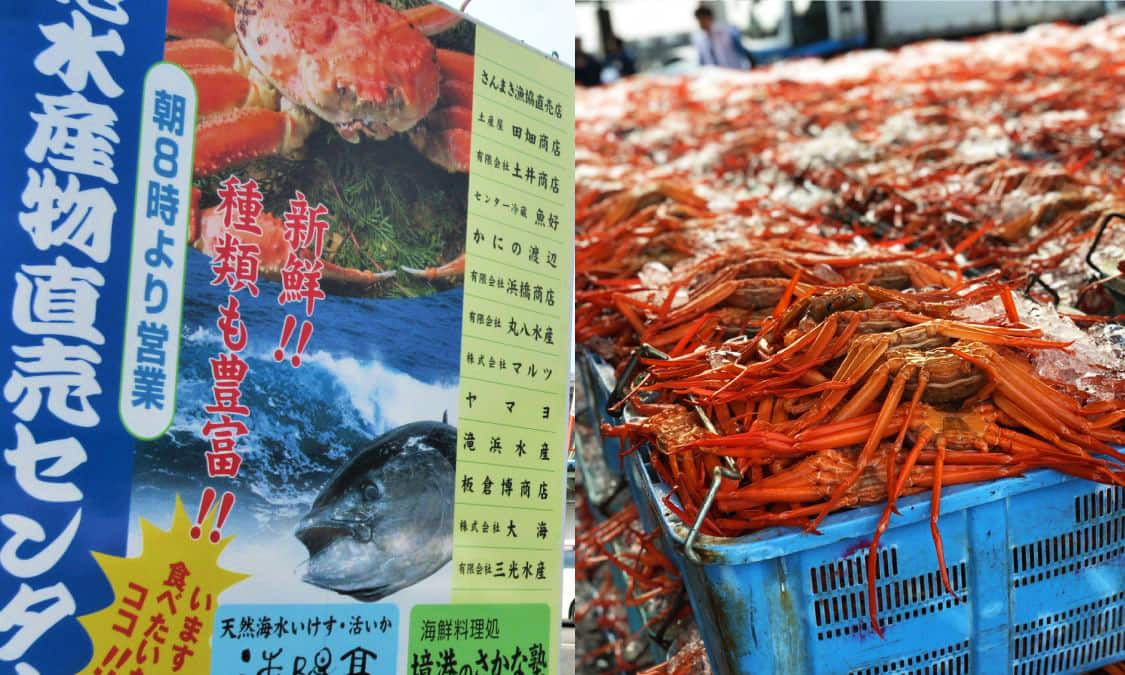 Seafood is available for sale at Sakaiminato Seafood Direct the very same day it is unloaded at Sakaiminato Port!
Location
| | |
| --- | --- |
| Name | Sakaiminato |
| Web Sites | (In Japanese) http://www.sanmaki-direct.jp/index.html |
| Address | 9-5 Showa-cho, Sakaiminato-shi, Tottori |
| Business Hours | 8:00 to 16:00 |
| Inquiries | TEL:0859-30-3857 (Sakaiminato Seafood Direct) |
| Event Period | Closed Tuesdays (Some stores remain open on Tuesdays) |