Jewelry Ice, a natural ice phenomenon that glistens like diamonds
From the nearby Tokachi River, ice flows into the Pacific Ocean and gets tossed about in the heavy waves, forming crystal clear blocks of ice that are beached and glisten like diamonds along the shoreline. Dubbed "Jewelry Ice," the natural ice phenomenon can be seen around January to February.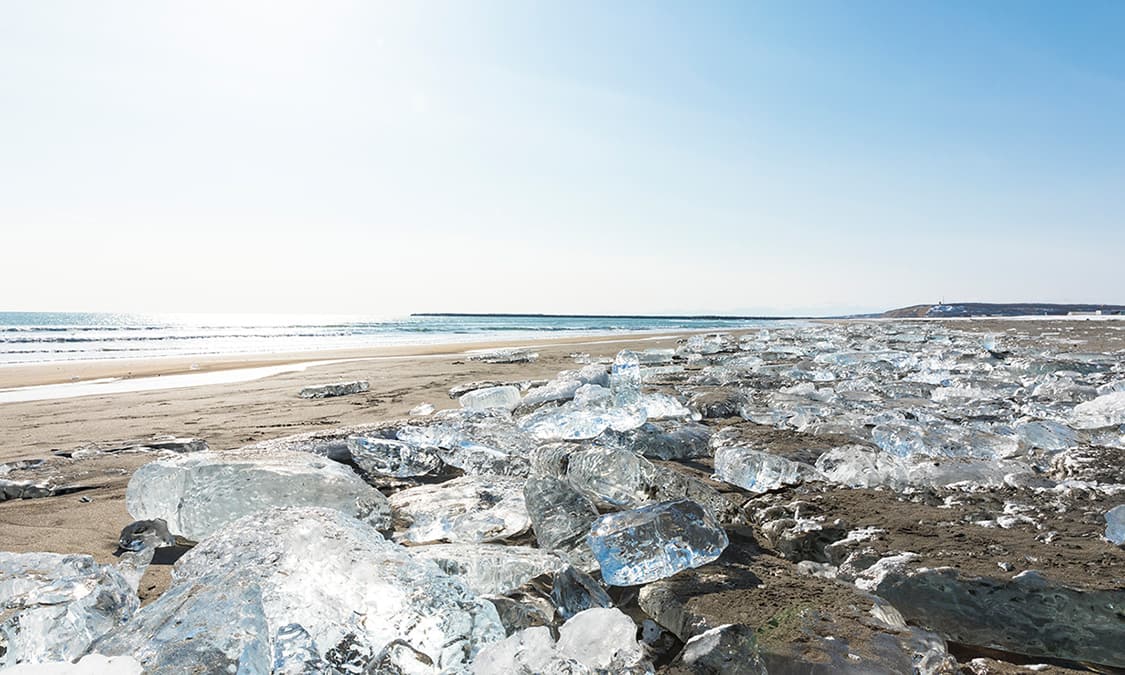 Otsu Beach, located in Toyokoro Town, Hokkaido, can be reached in about 50 minutes by car from Obihiro Station. As winter approaches, the Tokachi River running nearby the bustling fishing town freezes in the cold Hokkaido weather, and the ice flows into the ocean and gets jostled in the waves and beached. The stunning view is best around mid-January to the end of February, displaying various colors from early morning to daytime and then into twilight as the sun's rays hit the facets of ice at different angles. Be fully prepared if you plan to go to the beach in the early morning since the sensory temperature can drop to lower than -20 degrees Celsius. For those who want to avoid the cold, the daytime view is just as beautiful.