Kirishima Hot Spring Village

Kirishima is one of Kagoshima's leading hot spring resorts, with many hot spring hotels and ryokan that let their overnight guests and day-trippers alike enjoy hot spring bathing.
Kirishima has four hot spring villages: Kirishima, Kirishima Jingu, Myoken and Anraku, and Hiatariyama, where hot springs occupy various settings including the base of a mountain and fields.
Each facility boasts hot spring water with unique characteristics and health benefits. There are roughly 10 major types of hot spring water in Japan, and nine of them can be found in Kirishima's hot spring villages.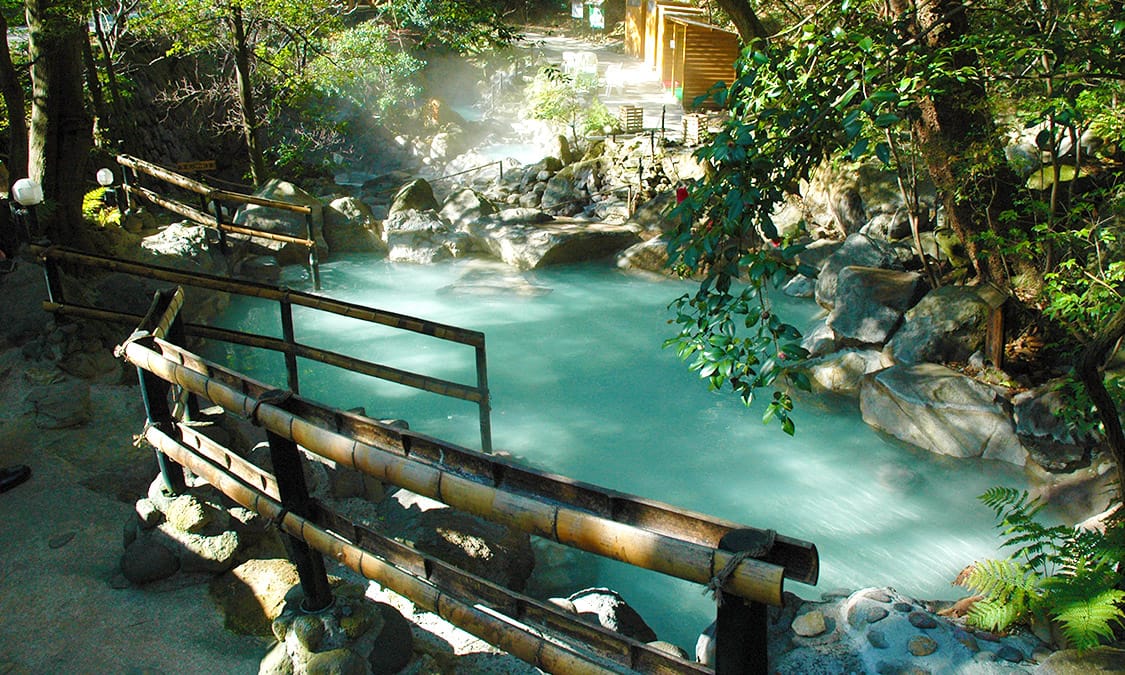 In addition to hot spring hotels and ryokans, Kirishima has a variety of hot spring facilities including smaller ones for private/family use and open-air baths, which can be enjoyed without staying overnight. Visitors may also try hot spring-hopping, enjoying different types of spring waters as well as distinct atmospheres.
Location
| | |
| --- | --- |
| Name | Kirishima Hot Spring Village |
| Web Sites | http://kirishimakankou.com/charms_en |
| Address | Kagoshima City Tourist Association, 3878-114 Takachiho, Makizono-cho, Kirishima-shi, Kagoshima |
| Access | Approx. 30 min. by car or bus from Kagoshima Airport to major tourist attractions within Kirishima-shi; 30 to 50 min. by train from JR Kagoshima Chuo Station. |
| Business Hours | Varies depending on facility |
| Inquiries | TEL: 0995-78-2115 (Kirishima City Tourist Association) |