Shin-Yokohama Raumen Museum

The world's first food amusement park in Yokohama, Kanagawa Prefecture 
Popular ramen shops in Japan and overseas hang their shop curtains in the building where a nostalgic townscape from the Showa period (1926-1989) is reproduced. Entertaining events such as live performances, street performances, and picture-story shows are also held, delighting visitors with not just food but also a lot of fun events.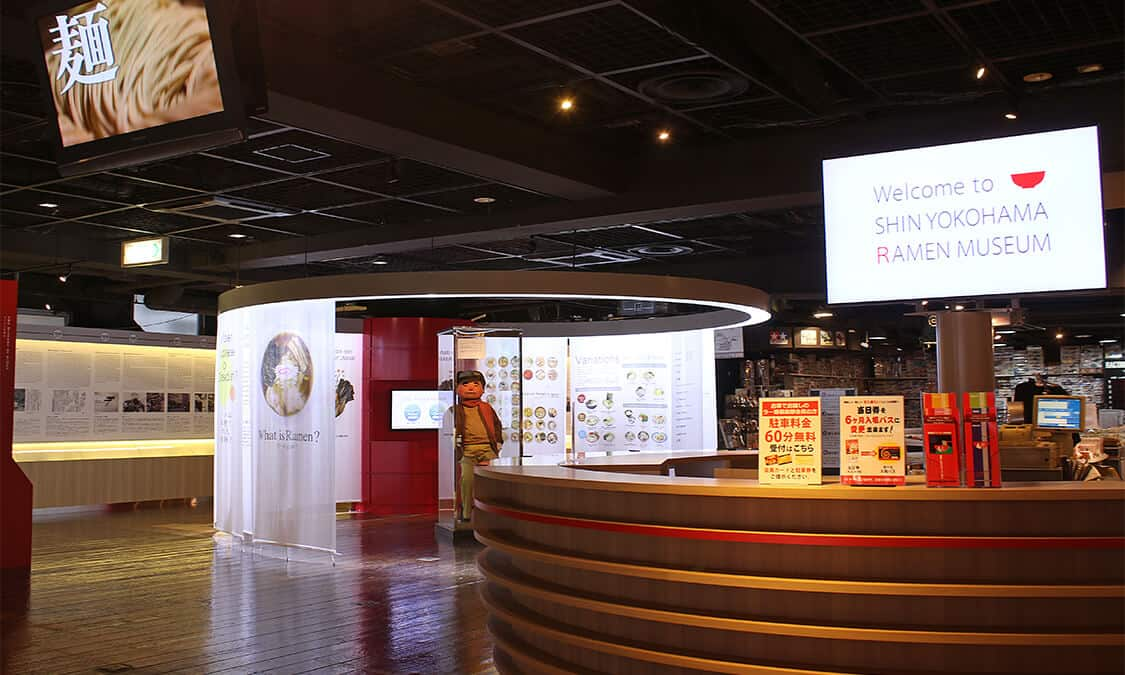 Visitors can learn about ramen in this section, centered around the history that has been revealed through 25 years of investigation by the museum.
This section offers a rich lineup of ramen for souvenirs that were produced under the supervision of shop managers. Visitors can enjoy the taste at home. It is also packed with the museum's original sweets and goods.
Yuyake Shoten (Sunset Shopping Street)
Dagashi-ya (old-fashioned sweet shops), a classic children's social hub, was reproduced. Popular products include the nostalgic ice cream in rubber balloons, soda pop, and starch syrup.
Location
Name
Shin-Yokohama Raumen Museum
Web Sites
http://www.raumen.co.jp/english/
Address
2-14-21 Shin-Yokohama, Kohoku-ku, Yokohama-shi, Kanagawa
Access
5 minutes' walk from Shin-Yokohama Station on the JR Tokaido Shinkansen, JR Yokohama Line and Yokohama City Subway
1 minute's walk from Exit 8 of the Yokohama City Subway Station
Business Hours
11:00 to 21:30
Closed
New Year's holidays
Inquiries
TEL: 045-471-0503
Admission
Adults (junior high school students and older): 310 yen; Children (elementary school students): 100 yen; Seniors (over 60 years old): 100 yen