Kokonoe Yume Grand Suspension Bridge

Handa Highland: One of the Best Driving Routes in Kyushu
The Kokonoe "Yume (literally, "dream")" Grand Suspension Bridge, at 390 m long and 173 m high, is Japan's largest suspension bridge exclusively for pedestrians. From the bridge, you can view the Shindonotaki falls and the Kyusuikei natural forest. The valley presents different forms of beauty in each season.
Come and experience wonderful nature!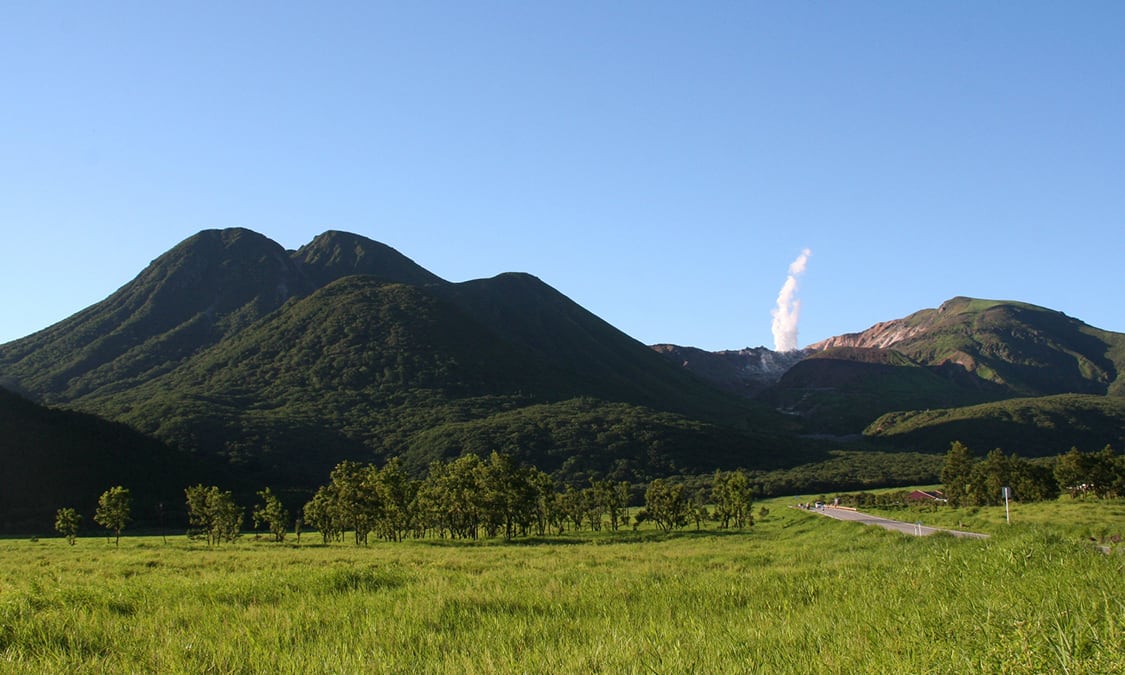 Kokonoe Town, Oita, offers many tourist attractions, including Yume Grand Suspension Bridge, Ryumon Waterfall, Handa Highland and a number of hot springs.
Located within the Aso-Kuju National Park, Handa Highland embraces gentle hills at altitudes ranging from 800 to 1200 meters, presenting a wonderful countryside scenery.
It is close to a number of hot springs, including Kanno Jigoku, Ukenokuchi and Chojabaru. Other opportunities to get close to the natural environment include Japanese-style inns, day trips and ranches.
Yamanami Highway (Prefectural Route 11) runs through the highland, and is known as one of the best driving routes in Kyushu.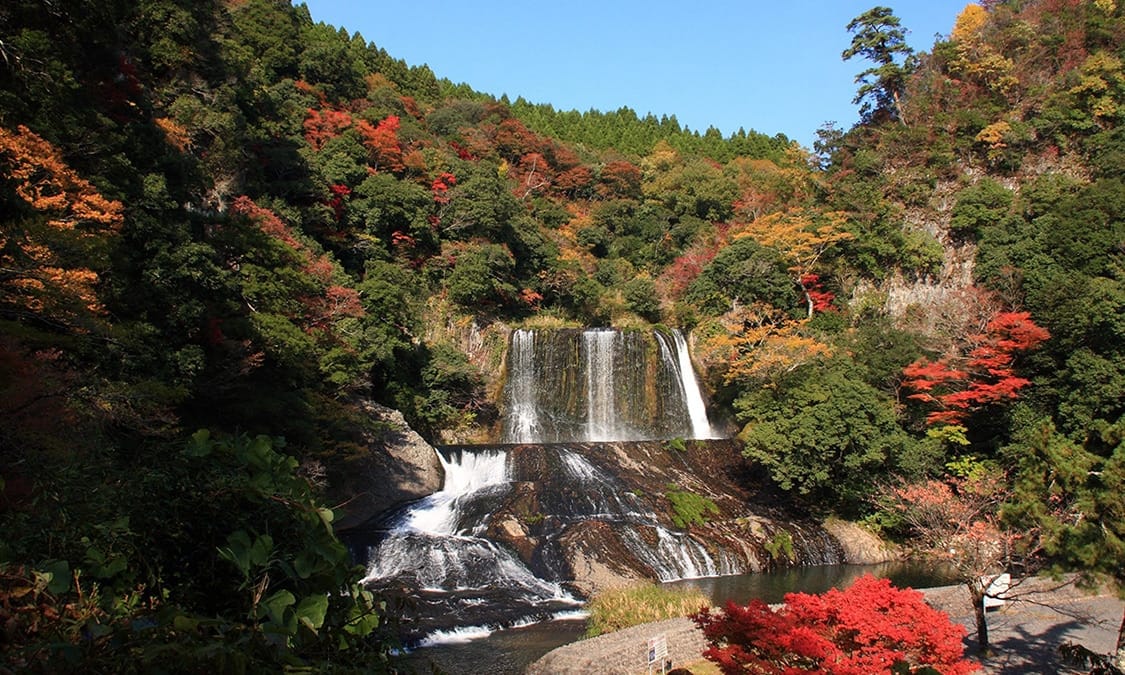 Ryumon Waterfall is located within Ryumon Temple along the Matsuki River. The first falls are 20 m high and 40 m wide with a deep basin. From this basin, which is about 50 m long, the second falls begin, sliding on the andesite rock face.
This second falls are perfect for waterfall sliding. In the summer, the cheers of young people and children echo throughout the area. Waterfall sliding has become the major summer event in this region.