Oki Islands UNESCO Global Geopark

The Oki Islands are located in the Sea of Japan, around 50km north from the Shimane peninsula. They are split into two areas, Dozen and Dogo. The distinctive nature and culture of these islands owe to its unique geological features, and in 2013, they were designated a Global Geopark.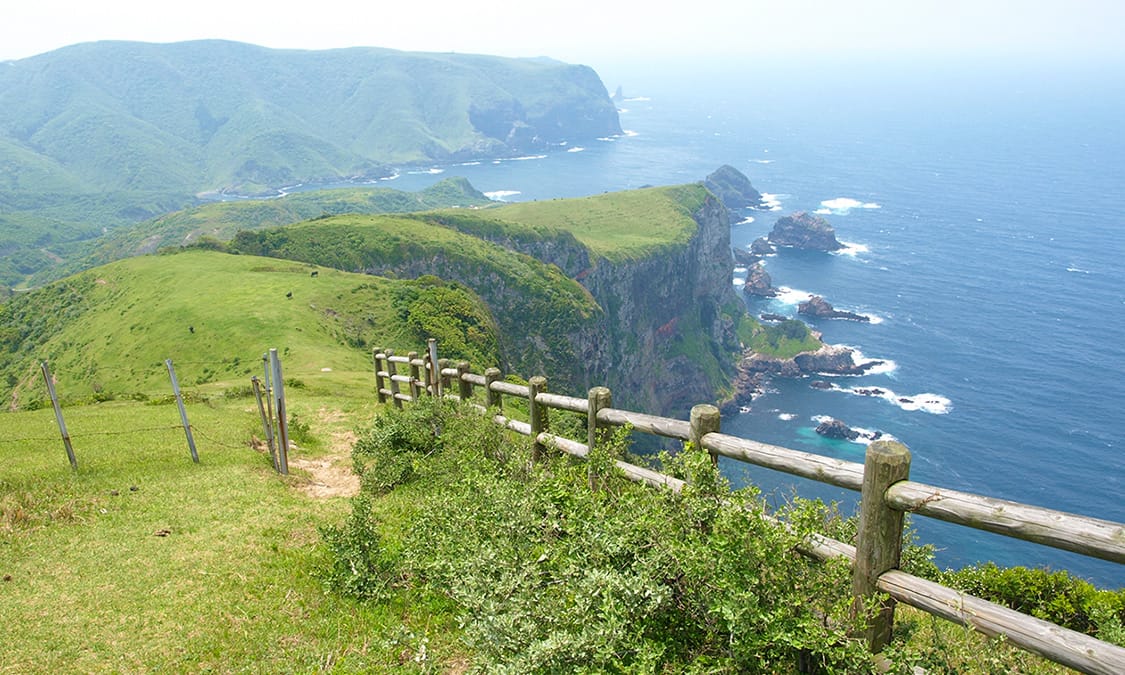 One appeal of the islands is their spectacular eroded coasts. In the winter, north-west seasonal winds blow in from the continent, giving way to stormy seas that have eroded the coasts of each of the four islands that make up Oki. Feast your eyes on the breath-taking scenery of the eroded coastlines. Kuniga Coast has the longest stretch of eroded coastline of the Oki Islands, and is located in Nishinoshima in the Dozen area. Unusually shaped rocks line the coast for 13km. Among them are the huge Matengai cliff with its 257m drop, and the Tsutenkyo arch. A tourist bus and a sightseeing boat operate from April to October; it means that you can enjoy the views from both land and sea.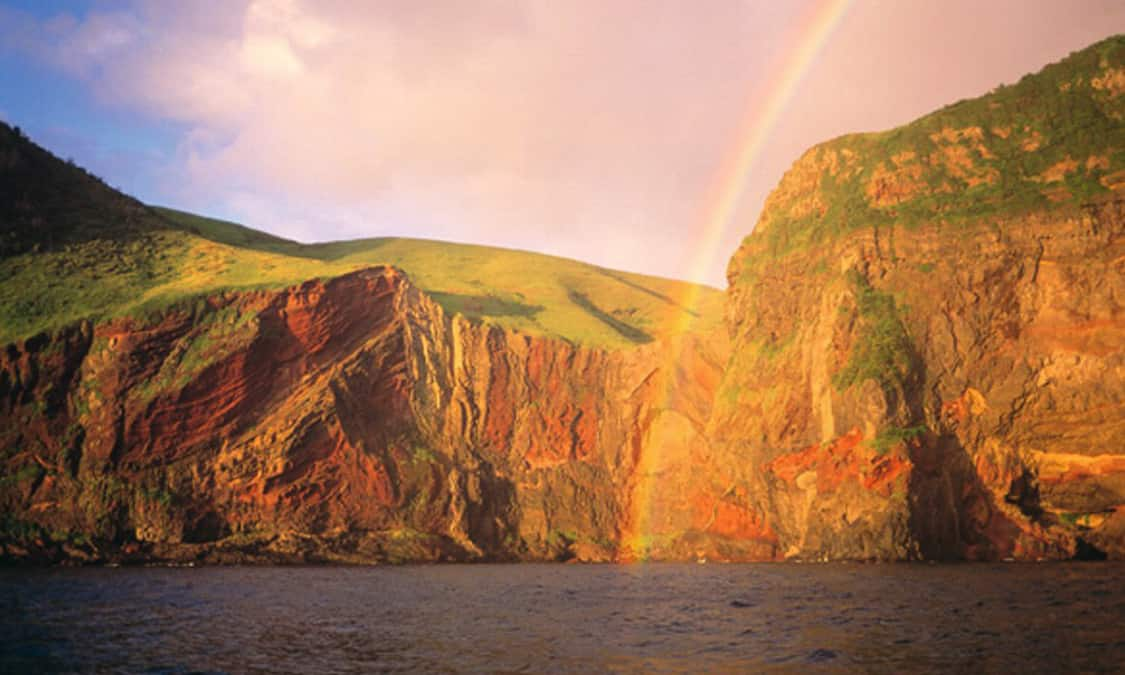 While Kuniga Coast offers an unusually shaped coastline, the Sekiheki cliffs in Chiburi-jima are the place to go to see unusual colors. The viewing platform is across from between the Sekiheki and the valley, and is the same height as the peak of the cliff. If you look down at the valley, you'll see a thrilling view of the surface of the sea 100m below. The brilliant red color of the cliffs as well as the white vertical rock in the center of the cliffs are conclusive evidence of a past volcanic eruption. Volcanic activity around 6 million years ago created both the rocks of Sekiheki and all of the islands of Dozen.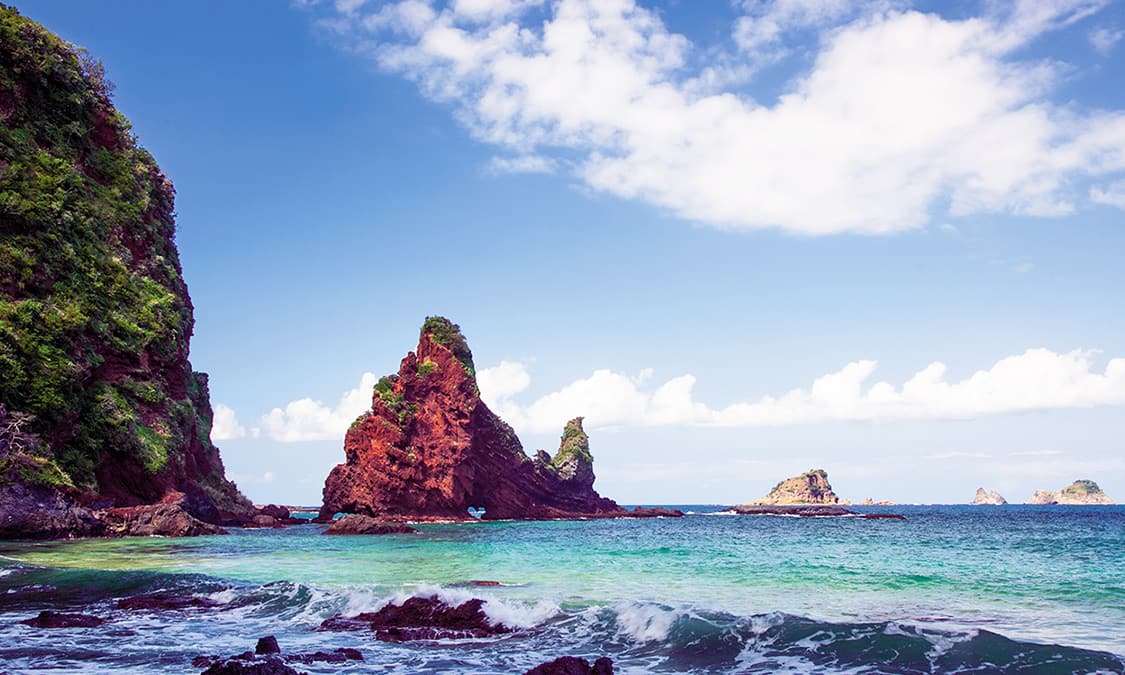 It is said that a goddess from the neighboring island of Nishinoshima came to marry a god from Nakanoshima, and had a baby in the stretch known as the Akiya Coast. There are unusually shaped rocks said to resemble the basin and folding screen used for the birth. The red color of the rocks proves that this used to be the location of a volcanic crater. In recent years, there has been a lot of buzz about how the holes in the unusual rocks by the promenade looks like a heart from certain angles.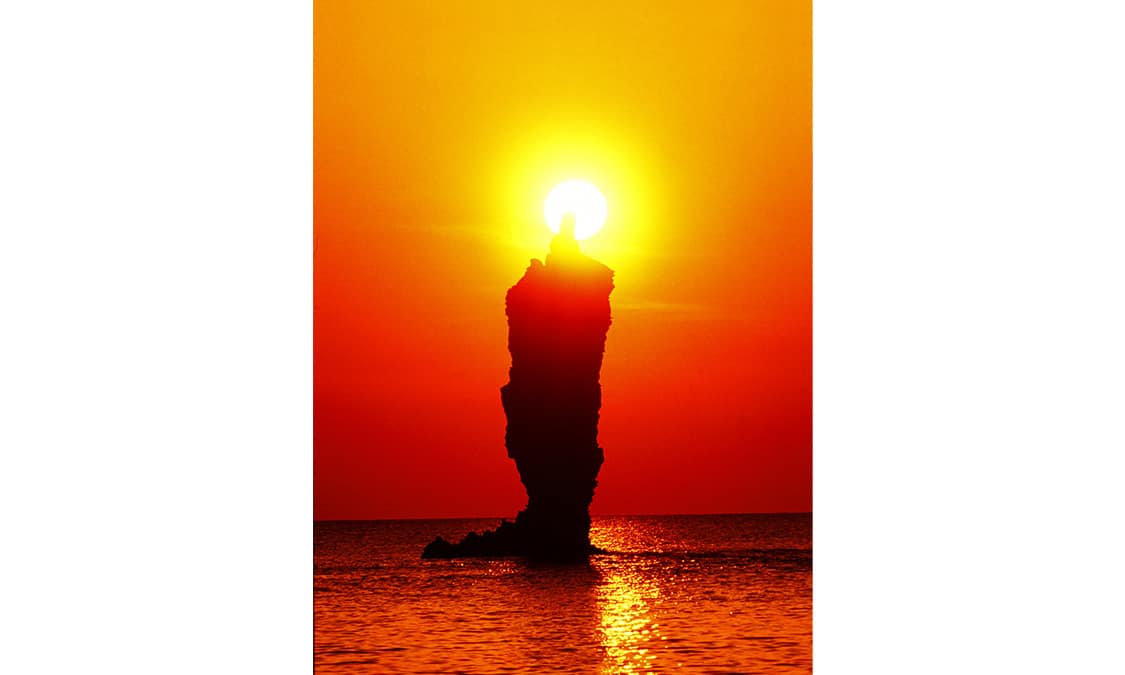 Dogo, the largest of the Oki Islands, is home to striking scene that you can only see on sightseeing boats that depart around sunset. An island named Candle Island stands around 20m above sea level, and just like the name suggests, it looks just like a candle—it even has a "wick." The captains of sightseeing boats use their steering expertise to catch just the right moment when the setting sun overlaps with the island, creating the perfect photo opportunity to passengers.