Take a walk in Daisen, Tottori and enjoy the soft ice cream at the Daisen Makiba Milk no Sato
Mount Daisen located in the western part of Tottori Prefecture, is popular as a climbing spot. It is a sacred mountain that also known as "Hokifuji". Located at 1,729m above sea level. Also famous as a climbing spot, where you can enjoy local cuisine and the natural environment of the mountain, such as "Daisen Makiba Miruku-no-Sato (Home of Milk)". From the fresh green of spring to summer, the autumn leaves, and the snow-covered mountains of winter, there are lots of fun activities in every season.
At Mount Daisen, there is the Daisen Temple that worships the Jizo Bodhisattva Ksitigarbha, which celebrated its 1300th anniversary in 2018. The Mount Daisen foothills area centered on Daisen Temple were certified as a Japan Heritage site in 2016. Daisen is described the ancient records of Izumo country "Izumo-no-Kuni Fudoki" as a mountain of Japan's oldest sacred mountain faith, and appreciated by people as a mountain that brings grace.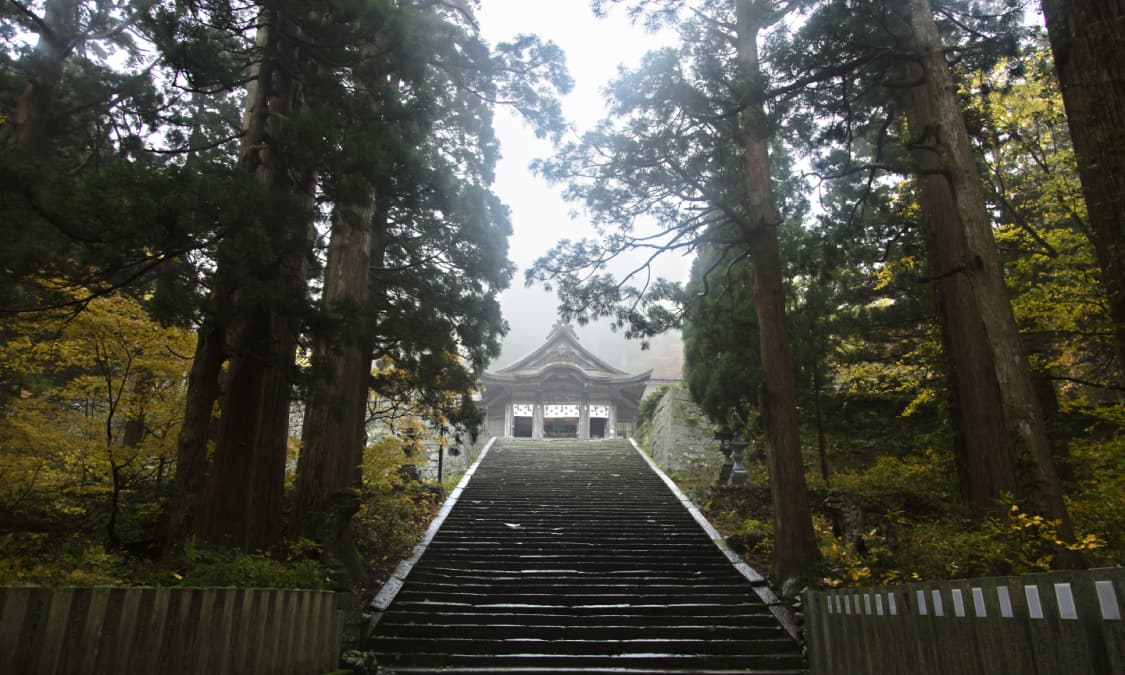 Daisen Temple is an old temple of Tendai sect on Mount Daisen that has a large training hall since Heian period, and was considered as prominent as Mount Hiei and Mount Koya. It's still possible to see the prosperity of those times in the stones of the approaching road. The Daisen Temple Amidado is the oldest building in the temple that was built in the Muromachi era and designated as a National Important Cultural Property. Going up the stone approach from the Daisen Temple Amidado, the Ogamiyama Shrine Okunomiya comes into view, which is of the largest Gongen-style shrine in Japan. The Mount Daisen foothills area, centered on the Daisen Temple, is certified as a Japan Heritage as "Mount Daisen, Japan's Largest Gyuba-ichi (cattle and horse market) that cultivated the Jizo faith."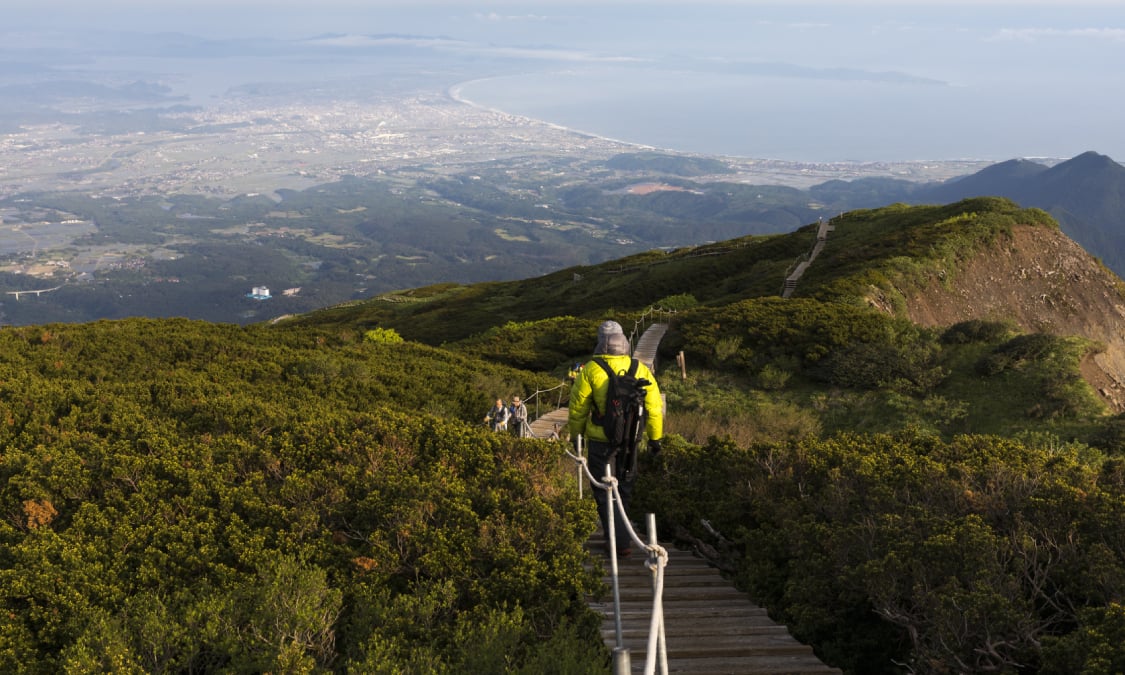 Climbing spot representing Western Japan
At Mount Daisen, to which access was forbidden as a mountain Buddhist sanctuary until the Meiji Era, there is still untouched nature. It is popular for forest bathing and nature observation, and on days when weather permits you can watch the Sea of ​​Japan. There are also courses to enjoy hiking, and walking trials on Mount Daisen's old roads and beech forests. Driving and cycling through the vast beech forest is also recommended. From the spring through summer, beech forest is wrapped in the shining sun like a tunnel. In autumn, you can feel autumn among the leaves stained with gold.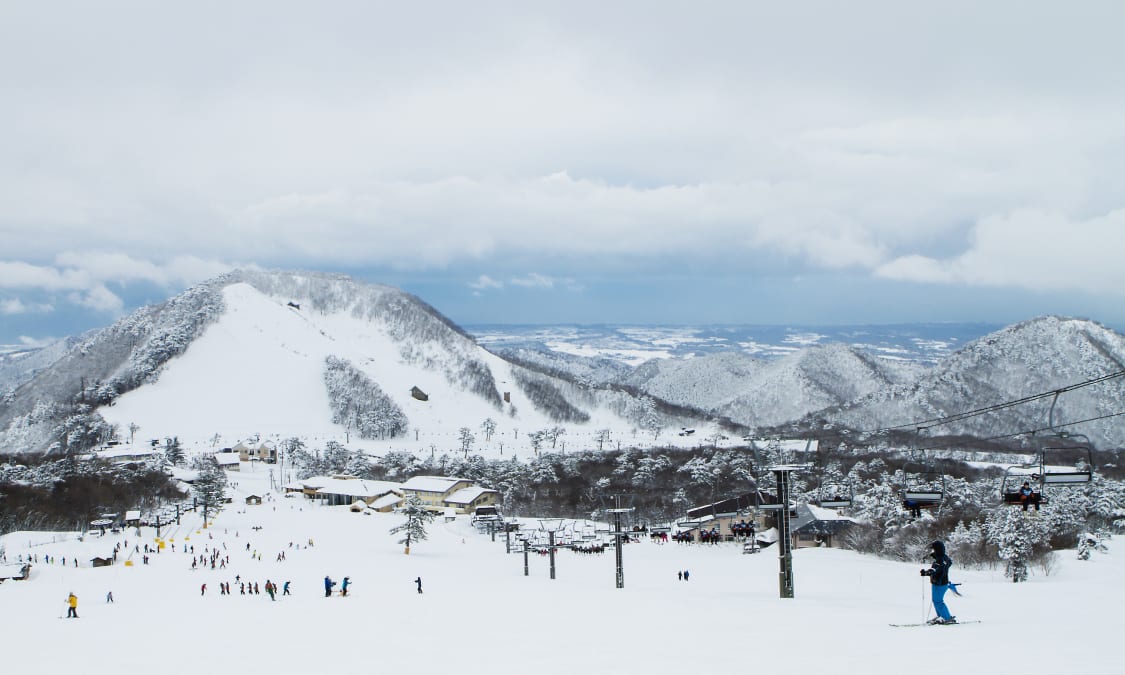 Mount Daisen is full of fun activities
Besides mountain climbing, you can experience downhill cycling, field athletics, glamping, horseback riding and more from spring to autumn, and in winter enjoy skiing, snowboarding and snow shoeing in western Japan's largest ski area. There are several golf courses to enjoy a view Mount Daisen.
There is little ambient light at night making it perfect for star gazing. Star observation tours are also held.
Also, special soft ice cream from the "Daisen Makiba Miruku-no-Sato (Home of Milk)" is a Mount Daisen classic from the pastures. Miruku-no-Sato's ice cream is made from full, raw milk, and it is so popular that some people visit just for this.
Location
| | |
| --- | --- |
| Name | Mount Daisen |
| Web Sites | http://tourismdaisen.com/en/ |
| Address | Daisen, Daisen-cho, Saihaku-gun, Tottori |
| Access | About 70 minutes' drive from Yonago Kitaro Airport. |
| Business Hours | 8:30 to 17:00 |
| Inquiries | Daisen Town Tourist Information Center (1F KOMOREBITO, 45-5 Daisen, Daisen-cho, Saihaku-gun, Tottori) |