Tateyama Kurobe Alpine Route

A magical realm unfolds nearby above the clouds on mountains in the range of 3,000 meters tall. Tateyama Kurobe Alpine Route is one of the world's best alpine tourism routes. It can be easily accessed by various modes of transport, such as cable car, ropeway, or trolleybus. You can enjoy a breathtaking natural panorama throughout the seasons—the Yuki-no-Otani in spring, the alpine flora of summer, and the autumn foliage of fall.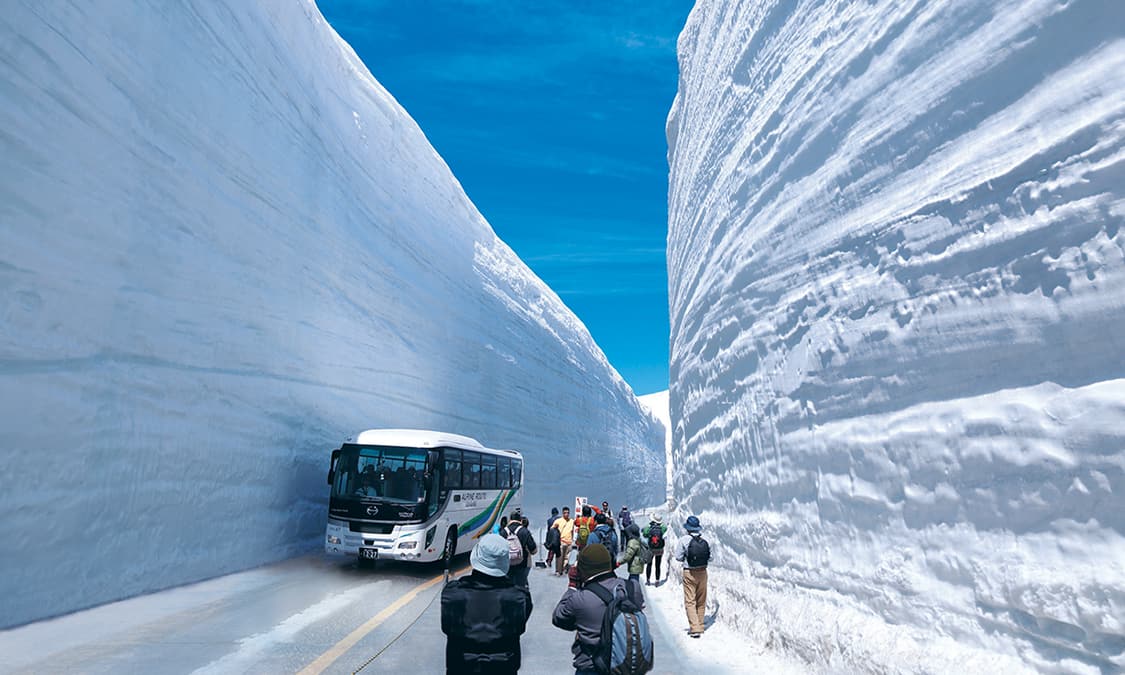 The 2,450-meter high Tateyama Murodo-daira receives some of the world's highest snowfall. An area known as "Otani" gets a particularly large amount of snow build up due to snowdrifts. Walls of snow are created when snow is removed from Otani to make a road. This path is called "Yuki-no-Otani", and on years of heavy snowfall, the walls can reach 20 meters in height. A part of the Yuki-no-Otani is open from the opening of all roads in mid-April to mid-June. You can walk between two imposing walls of snow and experience a magical land that glitters silver-white.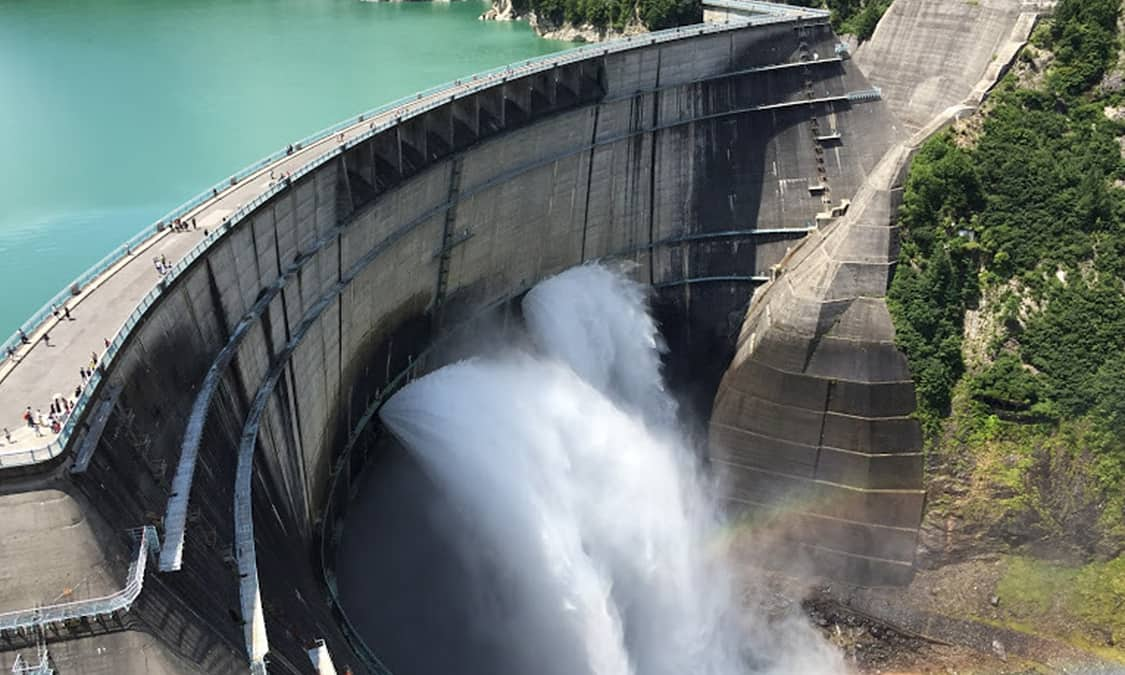 You can then get on the ropeway or cable car and go to Kurobe Lake, which has received high praise for its glimmering emerald green waters. At the massive Kurobe Dam, clouds of spray burst up with a thundering roar, and if you take a peek, it feels like you're going to be sucked in. With a height of 186 meters, it is Japan's tallest dam. Its intense power attracts many tourists. From June 26 to October 15, you can see up close the spectacular scenes of blasts of white spray created by water being released at 10 tons and above per second.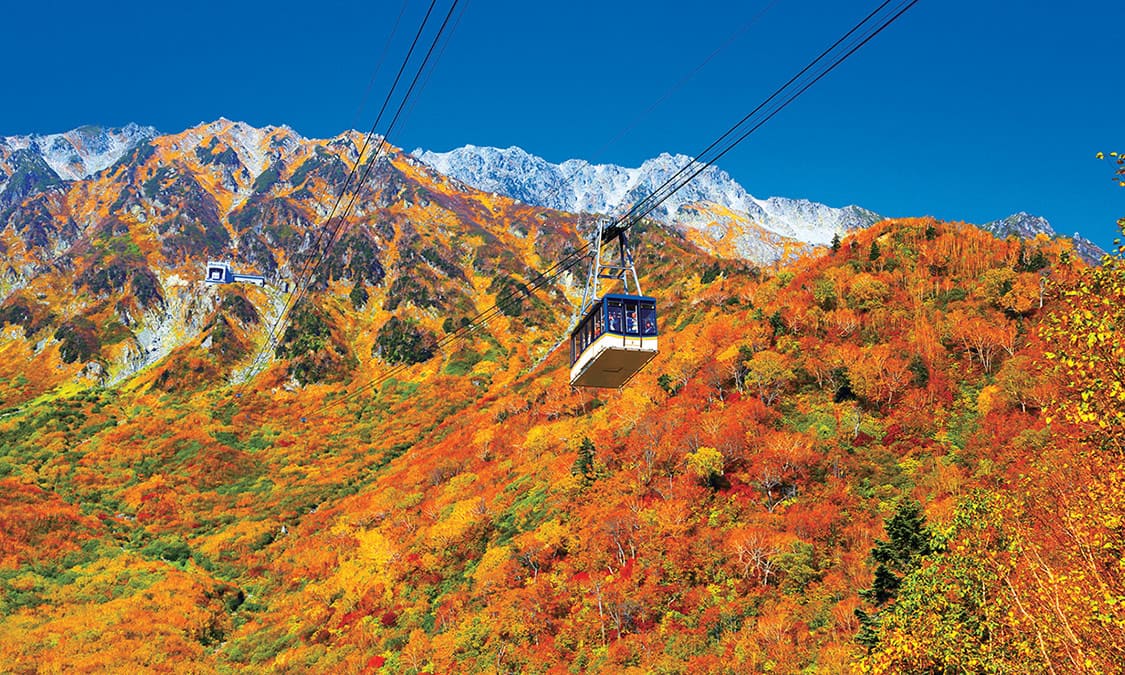 The Tateyama Ropeway that connects Daikanbo to Kurobedaira is the longest single span ropeway in Japan without any supporting pylons. The 360° dynamic panorama is nicknamed the "moving observation deck." You can enjoy gliding through the air for around seven minutes. The view is of course beautiful in the fresh greenery season, but the spectacular scenes of autumn foliage will really leave a lasting impression. One of the highlights is the beautiful "three stages of fall scenery" you can see while moving in the ropeway - snow at high elevation, autumn foliage mid-way, and greenery at the foot of the mountain.
Location
| | |
| --- | --- |
| Name | Tateyama Kurobe Alpine Route |
| Web Sites | https://www.alpen-route.com/en/ |
| Address | Tateyama-machi, Nakaniikawa-gun, Toyama |
| Access | Approximately one hour from Dentetsu-Toyama Station by Toyama Chihou Railway |
| Inquiries | TEL:076-432-2819 (Tateyama Kurobe Kanko, Co., Ltd.) |