Shogawa Gorge in Toyama – A natural beauty of water and lush greenery that offers a change of scenery season to season
Located in Sankyoson and Tonami City in western Toyama Prefecture known for tulip cultivation, Shogawa (Sho River) Gorge is a beautiful valley through which a clear stream runs. It is an ideal destination that offers soothing experiences. Get on a sightseeing boat that takes you around the area at a relaxed pace to allow savoring the seasonal view. Or immerse in the hot springs with various water types that differ by each hot spring source.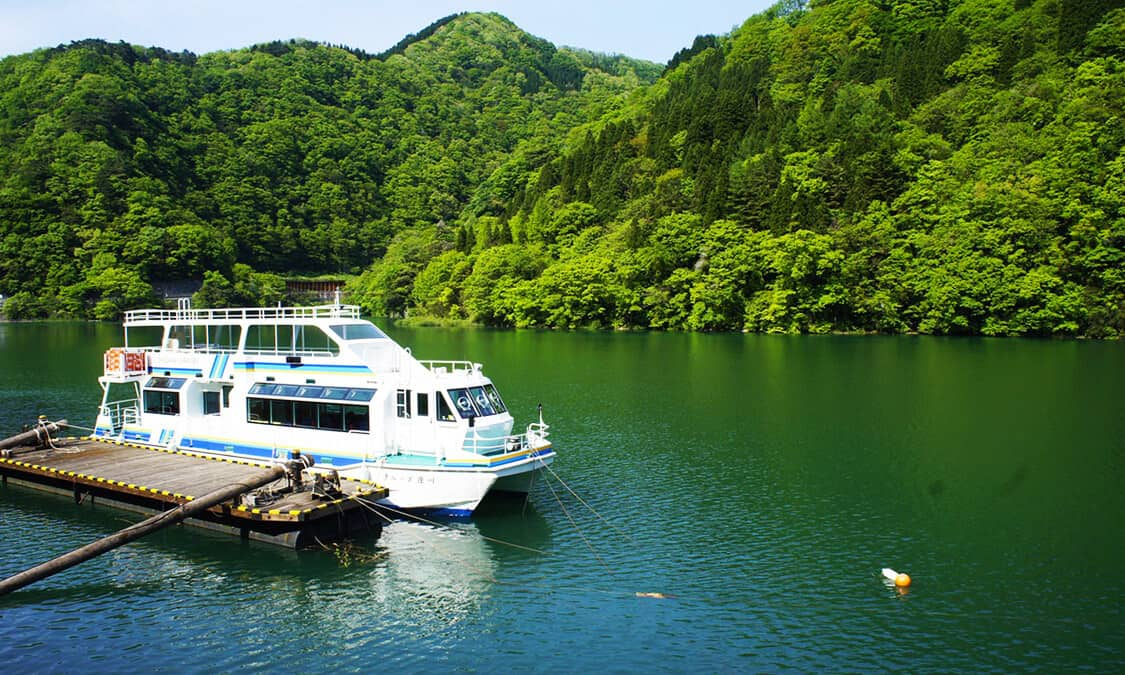 A relaxed tour on a sightseeing boat that travels through emerald green waters
The sightseeing boat makes a round trip between Komaki Dam and Omaki Onsen (hot spring) for about an hour at a relaxed pace, allowing you to enjoy the scenic landscape that changes season by season. In addition to the stunning views of new green leaves in spring and autumn foliage, the snowy scenery in winter that makes you feel as if you were traveling through an ink painting is also exceptional. The short cruise that shuttles between Komaki Dam and Nagasaki Bridge takes about 25 minutes. In addition to the two regular services per day, booking a cruise for a group of eight people or more is also available.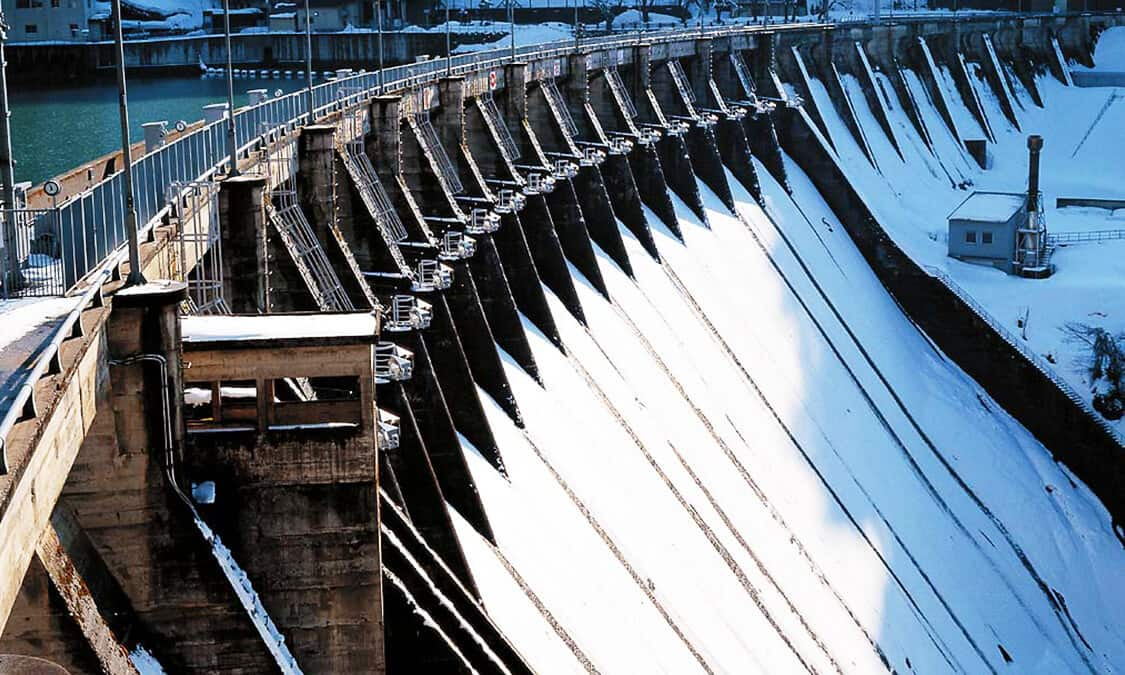 Komaki Dam, which is the arrival and departure dock of the sightseeing boat, is a beautiful concrete arch-gravity dam constructed in 1930. With a height of 79.2 meters, the dam was praised as the "best dam in the East" at that time. After 90 years, the dam still boasts a dignified appearance and a timeless beauty. It is the first dam in Japan that was designated as intangible cultural property. There is a parking space at the top of the dam, which will give you enough time to explore the area. Komaki Dam defines a key moment in Japan's architectural technology and is a must-see.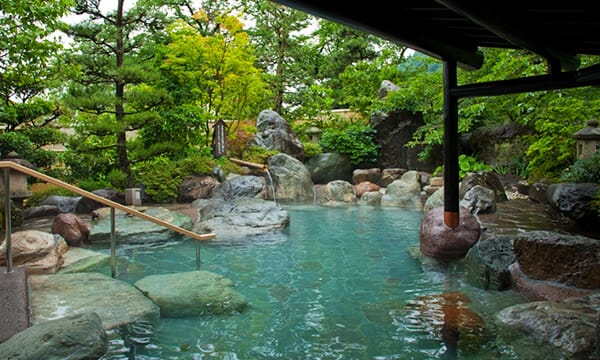 Famed for its clear waters, the surrounding area of Shogawa is dotted with hot spring facilities. Since ancient times, the baths have been appreciated by people as toji, or hot spring cure, while offering a variety of water types that differ depending on the hot spring sources. Each hot spring inn welcomes guests with warmth and unique hospitality. You can also enjoy the exceptional seasonal scenery from the open-air baths.
Location
Name
Shogawa Gorge
Web Sites
(In Japanese) https://shogawakyou.com/guide/
Address
Shogawa-machi, Tonami-shi, Toyama
Access
Approximately 45 minutes by Kaetsu-no-Bus bound for Shogawa from Tonami Station on the JR Johana Line and get off at Komaki Entei Station
Approximately 20 minutes' drive from Tonami IC on the Hokuriku Expressway
Inquiries
TEL: 0763-82-5696 (Shogawa Gorge Tourism Association)