Hagi's Five Sites Industrial

Japan, in a short period of about 50 years achieved modernization and industrialization, was called "The Miracle of World History at the End of the 19th Century". At Hagijomachi, as a social background at that time, in evidence that we challenge modernization and industrialization on our own by trial and error on the Hagi Reverberatory Furnace, Ebisugahana Shipyard, Ohitayama-Tatara Iron Works. At Shokasonjuku Academy, you can touch Yoshida Shoin's thoughts, birthplace, proclaimed words, etc. that advocates pioneering the theory of technical education.
Shokasonjuku Academy is a private school led by Mr. Yoshida Shoin, pioneer of the Meiji Restoration. Yoshida Shoin immediately preached the importance of engineering education from a maritime defense perspective and try to realize the modernization of the industry itself. Yoshida Shoin had witnessed the Western military technology with the arrival of the Perry "Black Ships" and think that he would like to see the overseas countries with his own eyes. He planned to smuggle himself onto Perry "Black Ships" and breaking a national ban. Yoshida Shoin's student who inherited with his teaching, played an important role in the process of industrial modernization of Japan later.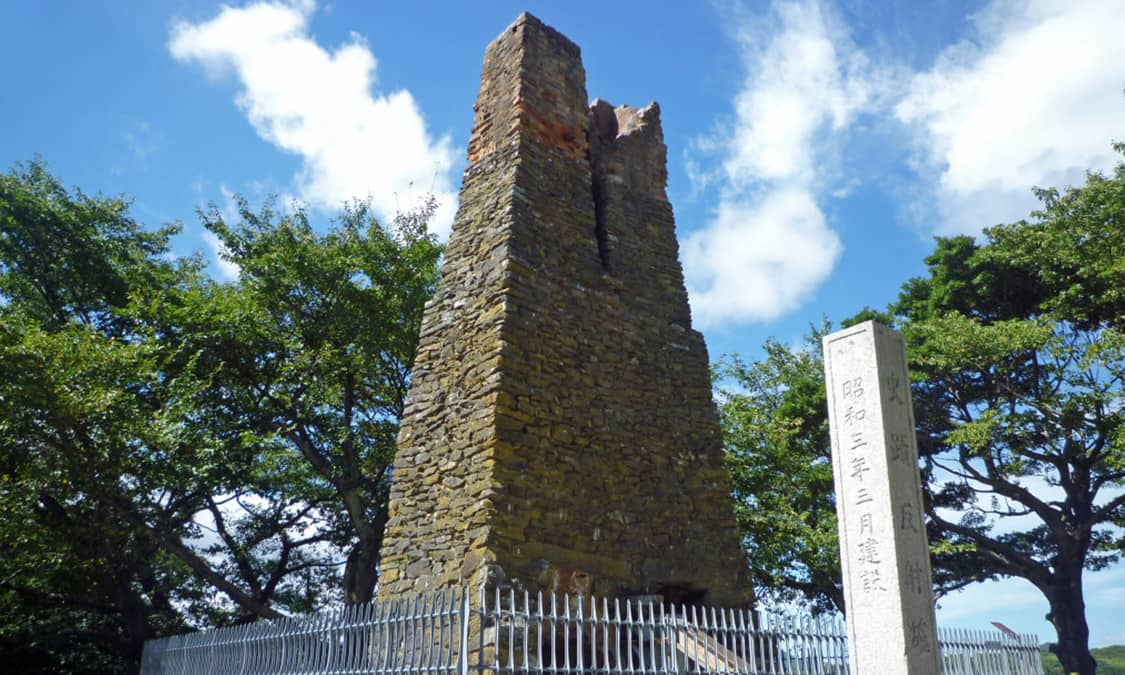 As part of maritime reinforcement, the Hagi clan, which aimed at the cannon of Western iron cannons, was the ruins of a reverberatory furnace built in a prototype in 1856. At that time, to build an iron cannon, it was necessary to dissolve the hard iron which was weak against shocks in the sticky soft iron, and we used a reverberatory furnace as the equipment. Parts related to the chimney with a height of 10.5 m remain, and the remnants of Refractor are only in the Nirayama Reverberatory Furnaces in Shizuoka, Izunokuni; Kyushu Shuseikan in Kagoshima; and Hagi.
Location
Name
Five Sites of Japan's Meiji Industrial Revolution
Web Sites
(In Japanese) http://www.oidemase.or.jp/model-course/course01
Address
Hagi-shi, Yamaguchi
Hours
Differs by facility. Please inquire.
Inquiries
Hagi Tourism Association, Tel: 0838-25-1750
Access
To JR Hagi Station
75 minutes by car from Yamaguchi Ube Airport
75 minutes by car from Hagi-Iwami Airport
Around 20 minutes by car from Edo IC on Ogori-Hagi Road (Free), via Mine-Higashi JCT on the Chugoku Expressway
Price
Differs by facility. Please inquire.