Chikugogawa Onsen: A famous hot spring in Ukiha, Fukuoka
Located on the riverfront, Chikugogawa Onsen is a hot spring famous for its benefits. Besides relieving rheumatism, gout and nerve pain, the waters make your skin feel silky smooth. Chikugogawa Onsen is thus known as a hot spring for "bihada," or beautiful skin. Chikugogawa Onsen has been listed as a National Hot Spring Health Resort for its fine-quality hot spring waters.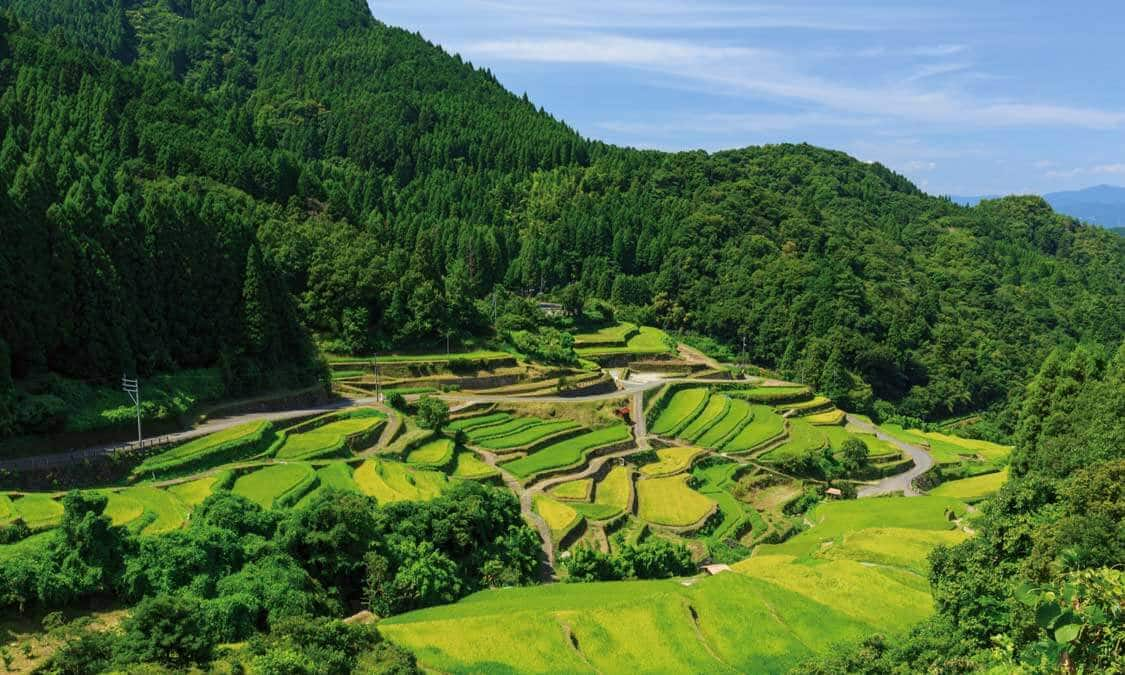 Stay at a farmhouse inn and experience rural life in the beautiful mountain area
Nestled in the beautiful mountain area of Ukiha City, Noka Minshuku Baba is a farmhouse inn where you can feast upon delicious mountain cuisine. The inn uses a remodeled old vacant farmhouse and is run by local residents. The entire house is rented out to one group per night and is reasonably priced at just 7,000 yen (excluding tax) per person, which includes dinner and breakfast of local specialties. Enjoy a relaxing time listening to the birds singing and feeling the gentle mountain breeze.
Tsuzura Sanso: An old traditional house that offers splendid views of the Tsuzura Rice Terrace
Tsuzura Sanso is an inn that uses a traditional Japanese house run by local people, which was opened with the aim to offer a point of interaction between the city and the rural mountain village. Located on the hill overlooking the Tsuzura Rice Terrace, which was listed as one of the 100 best rice terraces in Japan, you can enjoy a traditional landscape unique to Japan. The inn accommodates one group per night while also serving as a place to rest. Its restaurant offers dishes using mountain vegetables.
Location
Name
Chikugogawa Onsen
Website
https://fukuoka-onsen.com/english/chikugogawa-onsen.html
Address
Furukawa, Ukiha-machi, Ukiha-shi, Fukuoka
Access
Approximately 5 minutes' drive from Chikugo-Oishi Station on the JR Kyudai Main Line
Approximately 3 minutes' drive from the Haki IC on the Oita Expressway
Take an expressway bus from Hakata Station and get off at Haki bus stop, then drive for approximately 3 minutes
Inquiries
TEL: 0943-77-7444 (Chikugogawa Onsen Ryokan Association)