Tailored Trips For
Families
Plan a memorable trip
for family members of all ages
Fun-filled family vacation in Japan for everyone
A family trip to Japan is full of fun opportunities for everyone, from amusement parks to outdoor activities, nature, hot springs and great food.
THINGS
TO DO
AMUSEMENT
PARKS
A paradise for theme park fans, Japan offers a host of family-friendly parks featuring various themes such as anime, nature and history.
©'13,'20 SANRIO S/D・G
©'76,'90,'96,'99,'01,'10,'20 SANRIO APPROVAL No.P1101072
Meet you favorite character in person! From Tokyo Disneyland® to Universal Studios Japan, Sanrio Puroland and Studio Ghibli, the characters are waiting to welcome you into their world.
Looking for a uniquely Japanese theme park? Head to history theme parks recreating the worlds of samurai and ninja! Another is the Cupnoodles Museum where you can make your very own Cupnoodle.
COUNTRYSIDE
ANIMALS
From zoos to farms and aquariums, there are many spots for the entire family to interact with various animals all around Japan.
Visit the mesmerizing giant tank at the Okinawa Churaumi Aquarium, the dynamic killer whale and dolphin shows at Kamogawa Sea World and many other fantastic aquariums across Japan.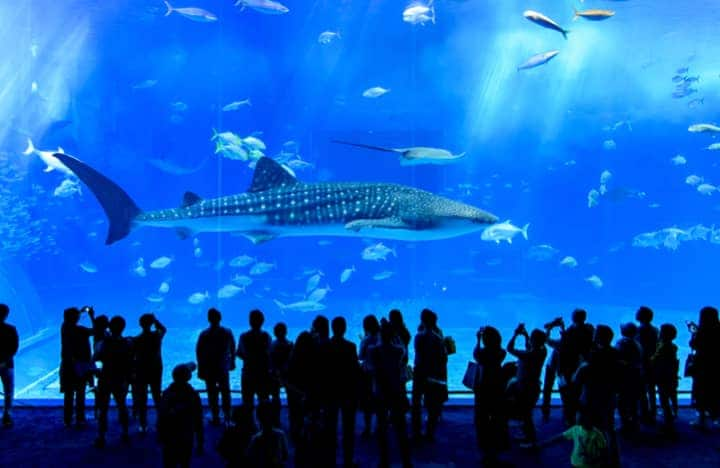 Play with animals at expansive farms, such as Utsukushigahara Farm where calves roam freely in a vast grassland, or Koiwai Farm that offers various farm-made delicacies.
EASY
RELAXING
Sightseeing trains and circuit tour buses are just a few of the many ways to make the family trip safe and easy. There are also numerous hot spring inns where visitors of all ages can comfortably enjoy their stay.
Circuit bus tours are a fun and easy way to sightsee around Tokyo for everyone from children to senior tourists.
Traveling between sites is more fun on sightseeing trains. In addition to the beautiful scenery from the large windows, various delights await such as local gourmet dishes and special interior decoration.
ACCOMODATIONS
Japan's world-renowned spirit of hospitality ensures the most comfortable stay with wonderful dining, hot springs and meticulous attention to detail.
Many hot spring inns provide rooms with private outdoor baths. Relax with just your family in a secluded space and feel your travel fatigues melt away.

Extending north to south, Japan offers a diverse array of resorts, with unique resort hotels as well. Many offer a wide variety of activities in harmony with the natural environment such as beaches and the mountains. (Photo: Hoshino Resorts TOMAMU)
FOOD
Eating in Japan is full of options. Enjoy Japanese cuisine as you like, not just at upscale restaurants but also in casual settings, as well as teppanyaki grills and morning markets where you can mingle with the locals.
Many sushi bars across Japan have kid-friendly menus and entertainment, and even various menus outside of sushi. A large order can still be quite affordable, so it's a great dining option for families with children.

Morning markets are held all around Japan, so head over bright and early for fresh local produce and have fun interacting with the local people.

Enjoy dining with all five senses as the chef grills flavorful steaks and seafood to perfection right in front of your eyes.