"Tastes of Japan by ANA" is a regional vitalization project that collaborates with the different prefectures in Japan to present the Land of the Rising Sun in all of its diverse glory.
Goryokaku is one of Hakodate's most well-known sightseeing spots.
The fortress was originally built to defend the northern part of the country. It was the first fortress in Japan to feature the French-style star design and is designated as a Special Historic Site. It is also famous as the site of the Battle of Hakodate, the final battle between Imperial government forces and those of the Tokugawa shogunate.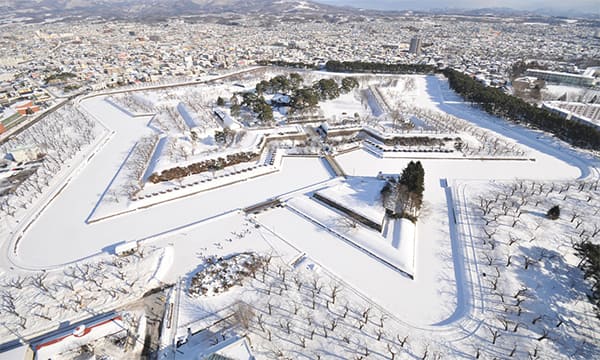 As its name suggests, Goryokaku is a fortress that features a pentagonal design with a five-pointed star. The stone walls are built on top of an earthen foundation and the whole site is surrounded by a moat. The additional barrier fortification which extends from the southwest side, called the Hangetsuho (literally, "half-moon fort") or Umadashiho ("cavalry deployment fort"), is also surrounded by the moat.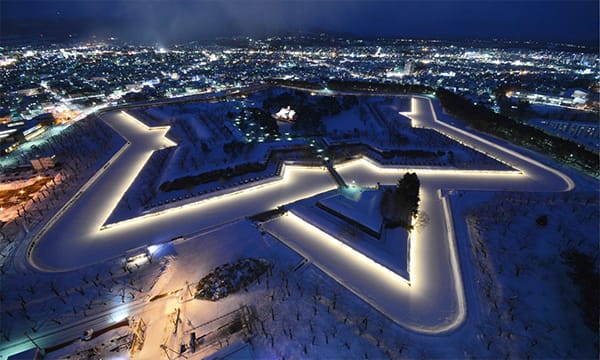 The Goryokaku Tower is the perfect place from which to view the fortress regardless of the season. During the period from December 1 until the end of February, a special event called Goryosei no Yume (literally, "dream of the five-pointed star") takes place in which the fortress is illuminated between 17:00-22:00. The lights along the 1.8 km perimeter of Goryokaku transform the fortress into a beautiful snow-covered star amidst the Hakodate nightscape.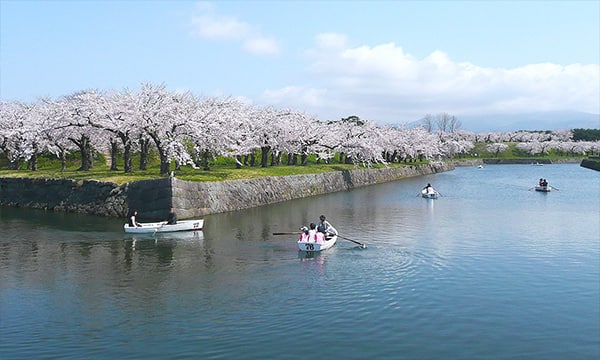 View Seasonal Flowers at Goryokaku
Sakura blossoms are in full bloom in April while mid-May is the best time to view the splendid Wisterias in Goryokaku Park. Visitors can even enjoy walking through a Wisteria tunnel. And then there are the Hydrangeas in the summer. Goryokaku is certainly a place where visitors can appreciate the beautiful flowers of each season.
(C)Goryokaku Tower
Location
Name
Goryokaku
Address
44 Goryokaku-cho, Hakodate-shi, Hokkaido
Hours
(From April 21 to October 20) 09:00-19:00
(From October 21 to April 20) 09:00-18:00
(During the Goryosei no Yume Event Period) 09:00-19:00
Web Sites
http://www.goryokaku-tower.co.jp/html/index/en.html
Telephone
0138-51-4785(Goryokaku Tower Corporation)