Cape Sata Observatory Park

Cape Sata in Minamiosumi-cho, Kagoshima, is situated on the southernmost tip of the island of Kyushu. Walking on the nature trail in Cape Sata Observatory Park for about 800 meters leads you to a point from which you can overlook the seemingly endless expanse of blue ocean. On a sunny day, you may see as far as the Iwojima, Tanegashima, and Yakushima Islands.
Facilities in Cape Sata and its surrounding areas have just been upgraded in 2017, making this spot a clean, brand-new, and convenient destination for tourists to explore.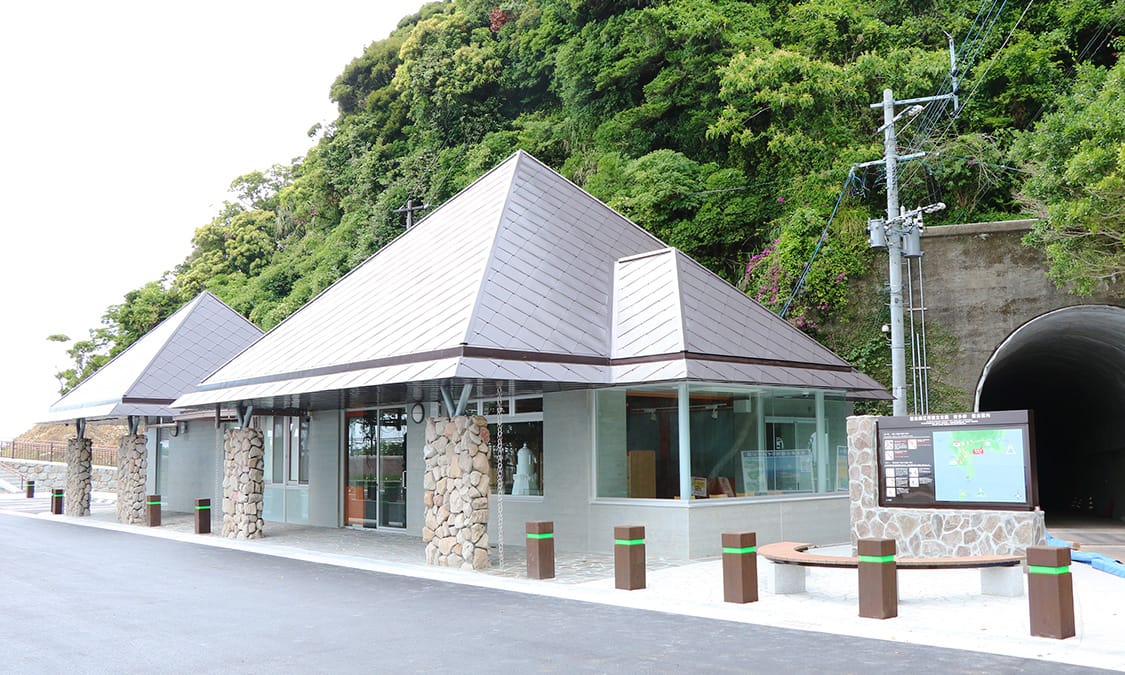 The sea around Cape Sata is designated as one of Japan's Marine Parks. Taking a tour in the semi-submerged tour boat Satadei-go allows passengers an up-close view of the colorful coral reefs and tropical fish thriving in the ocean.
Location
Name
Cape Sata Observatory Park
Web Sites
(In Japanese) http://www.kagoshima-kankou.com/guide/10387/
Address
417 Satamagome, Minamiosumi-cho, Kimotsuki-gun, Kagoshima
Access
Approx. 2 hours 30 min. by car via expressway or approx. 3 hours by car using only non-toll roads from Kagoshima Airport
From Kagoshima Chuo Station, approx. 3 hours by car via 15 min. ferry ride from Kagoshima Port to Sakurajima Port; approx. 3 hours by car via 45 min. ferry ride from Kamoike Port to Tarumiko Port
Approx. 2 hours 20 min. by car from Shibushi Port
Approx. 60 min. by car from Nejime Port (including high-speed ferry ride of 20 min. from Ibusuki Port to Nejime Port; 50 min. ferry ride from Yamakawa Port to Nejime Port)
Business Hours
8:00 a.m. to sunset
Inquiries
TEL:0994-27-3151(Cape Sata Observatory Park Tourist Information Center)